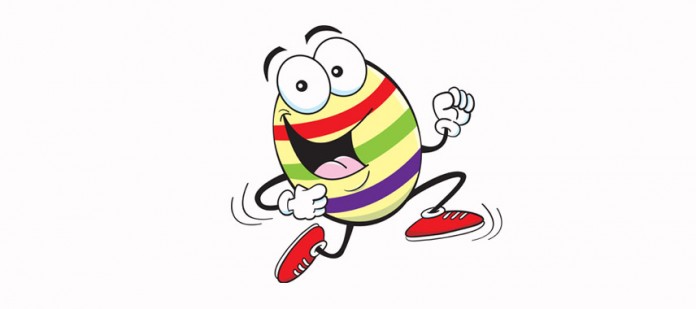 After a busy month of racing in March, the racing scene in Singapore is slowing down a little to catch its breath in April. Nonetheless, it promises to be a month where there's something for everyone. Six different types of events at six different locations, runners have every reason to continue staying in racing shape.
The month begins with the NTUC Income Run 350 on April 5, which was voted by readers of JustRunLah! as best 21K run in 2014. Little wonder registration is completely booked out for this promising event. Offering the half marathon, 10K and 800m kids' dash distances, the race will commence at F1 Pit Building. Runners can look forward to some amazing entitlements in their goodie bags.
Feeling less competitive, and more in a party mood? Join the Music Run Singapore 2015 on 11 April at Sentosa. Untimed and non-competitive, the 5K race is split into five different 1km music zones of different genres. Music, parties and heaps of live entertainment, who said running was boring?
12 April brings a change of pace, with two walking events.
The Aveda Walk for Water 2015 at MacRitchie is a 4.8km fundraising walk aims to raise awareness of the importance of accessibility to clean water in developing countries. The celebration of Earth Month also aims to highlight the urgency of environmental responsibility.
Calling all animal lovers! Head down to Bishan Park Grand Lawn for Woof-a-thon 2015, Singapore Heart Foundation's first Pet Walkathon. Walking aside, basic health screenings will be available for you and your pet, as well as educational talks and a pet fashion parade. The walk is 2km.
If running alone is no longer enough, why not throw in a swim and bike as well? April 19 presents MetaSprint Series Triathlon 2015, the third and final event of the MetaSprint Series 2015 at Changi Beach Park. The format adheres to the other events in the series, with three different categories of Sprint, Discovery/Youth, and Kids, offering different distances for each leg.
The final race in April is the JP Morgan Corporate Challenge 2015 happening on 23 April. Starting at the Esplanade Bridge, runners will race in teams of four over 5.6km to finish at the F1 Pit Building.