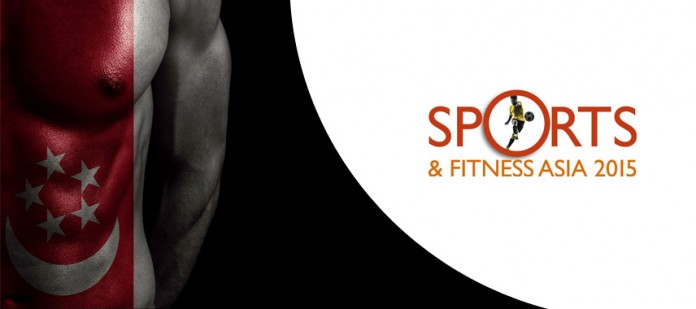 Following the success of the inaugural Sports & Fitness Asia 2013, Sports & Fitness Asia 2015 will make a return from 11-13 June 2015 at the Singapore Expo.
Come face to face with latest strength and cardio training machines & equipment, sports performance apparel, sportswear & accessories, action camera & wearable technologies, sports science & rehab technologies, sports nutrition & cosmetic products and more.
Fitness and sports enthusiasts will also be able to up their game at a number of training and development workshops at special rates, including a Golf Clinic and Personal Trainer's Enrichment Classes.
The three-day event will culminate in Singapore's first-ever FitXercise marathon on the 13th of June, a one-day fitness movement programme featuring hundreds of sports enthusiasts participating in a different fitness movement or dance class every hour from 8am till 6pm. These include Bokwa, Body Combat, Body Balance KpopX Fitness, Piloxing, Stott Pilates, sh'bam and Tirisula Yoga. This is a not-to-be missed opportunity to make friends, have fun and get fit at the same time!
In addition, the event will incorporate the following highlights:
Competitions and Sports Showcases:
– Sports Photography Challenge @ SFAsia2015
SFAsia2015 will see budding photographers to showcase their best sports photo. Shortlisted entries will be displayed and judged by a panel of experts. The top 3 entries stand to win attractive prizes. For more information on the challenge and available sponsorship opportunities, please refer to the homepage for the latest updates.
– Singapore Freestyle Inline Skating Championships 2015 – 11 to 13 June
Love inline skating? Then don't miss out on showing your support at the Singapore Freestyle Inline Skating Championship 2015, where the country's finest inline skaters will battle it out in three categories;
Speed Slalom – Thursday, 11th June
Classic & Pair Slalom – Friday 12th June
Slide Slalom & Battle Slalom – Saturday 13th June
– Calisthenics Challenge 2015 – 11 to 13 June
Calisthenics are a form of exercise consisting of a variety of exercises, often rhythmical movements, generally without using equipment or apparatus. They are intended to increase body strength and flexibility with movements such as bending, jumping, swinging, twisting or kicking, using only one's body weight for resistance. Organised by the Singapore Calisthenics Organisation, the Calisthenics Challenge 2015 will see participants outperform one another in a variety of physical exercises without the use of equipment of apparatus.
– SEA Grappling Challenge 2015 – 12 to 13 June
Grappling refers to techniques, maneuvers, and counters applied to an opponent in order to gain a physical advantage, such as improving relative position, escaping, or submitting to an opponent. Come June 2015, the SouthEast Asian Grappling Challenge will make its way to Sports & Fitness Asia 2015, where teams will compete to become the ultimate SEA Grappling Champion. Don't miss this nail biting sport and come on down to show your support for the competitors!
– Singapore Full Contact Karate Championship
SFC is Singapore's premier full contact karate tournament, featuring competitors from the various karate schools in Singapore and the region. Athletes compete in a knockout (K.O) tournament format with minimal protective equipment, which puts their endurance and fighting spirit to the test. In celebration of Singapores 50th year of independence, spectators will also be treated with an exhilarating array of karate demonstrations by the best karate practitioners in the country.
Training & Development Courses
– Golf Clinic – 12 June
This ½ -day multi-purpose consultation programme is designed to help golfers improve their game by providing a holistic approach to Golf. At the end of the day, participants will develop a sense of satisfaction knowing that they are doing it 'fittingly' every step of the green.
– Personal Trainers' Enrichment Courses
Learn from master trainers the industry's best practices and walk away with the latest insights and best practices the industry has to offer. Professional trainers looking to build on their existing certifications will also benefit from these sessions.
– Exercise is Medicine Singapore
In 2011, Changi Sports Medicine Centre, together with the American College of Sports Medicine launched the Exercise is Medicine Singapore (EIMS) initiative to promote collaboration between health care providers and fitness professionals in Singapore. The EIM initiative now includes a credential program that will provide exercise professionals with the opportunity to work closely with the medical community and provide numerous additional benefits to the certified professional.
The 2 day full certification course will be hosted by EIMS, please refer to www.sportsnfitness.asia for more information.
For more information, visit www.sportsnfitness.asia or their official Facebook page today!