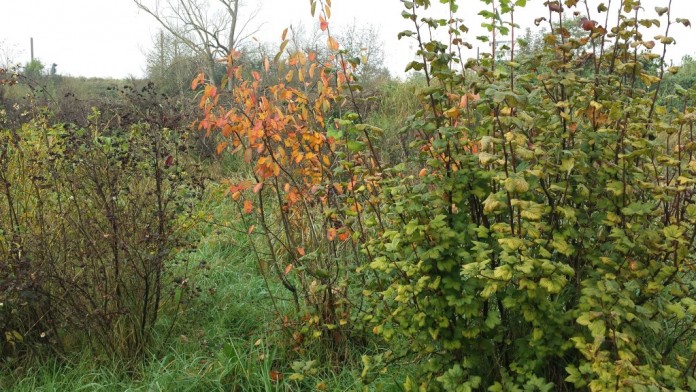 Hello, world!
I'm the Ninja Turtle, and this is my first post on JustRunLah! Although a Singaporean born and bred, I have spent the last ten years living overseas – I know, lucky me. I'm currently based in a city/town (terminology disputable, one man's cosmopolitan city is another man's kampong) called Metz, in the northeast corner of France. I travel as much as time and wallet permits me to, and I love running in new destinations with new sceneries. I also love routine, and have a trusty handful of running routes I generally stick to, for the sake of measuring my performance and also because I have a questionable sense of direction and tend to get lost.
As my first post on this site coincides with my last day in this country for 2014, I decided to take a few photos during my morning run in an attempt to capture the essence of one of my favourite running routes in the Parc de la Seille, highlighted by the season's mood.
I'm hyper-sensitive to sensations, and when I run, all my feelings are magnified. So, while on one hand, I'm quite miserable about my fingers being frozen numb, it is more than compensated for as I feast my eyes on the landscape. No such luck in winter, of course.
My route today took me off-road and into the nearby Parc du Pas du Loup (Park of the Path of the Wolf), where I often get my butt kicked by the steep hills. (Don't worry, there aren't any wolves in Moselle, they live in the next department, Meuse.) This park is a bird sanctuary, but at this time of the year, the animals are hiding.
Readers will probably learn in the coming posts that I am an indiscriminate runner, meaning I run on all types of terrain. In fact, I secretly enjoy squishing in mud a little bit too much, which explains why I have to do laundry about 5 times a week.
As I still have my suitcase waiting to be packed, I did 6.4km today and called it done. I'm feeling a little heart-sore as I know I will miss running my usual routes while I head off for the next two months. Nonetheless, I'm very excited about what my travels will bring.
Want my non-running related travel stories? Head over to www.thetaoofourlartdevivre.wordpress.com for photos, food and fun!