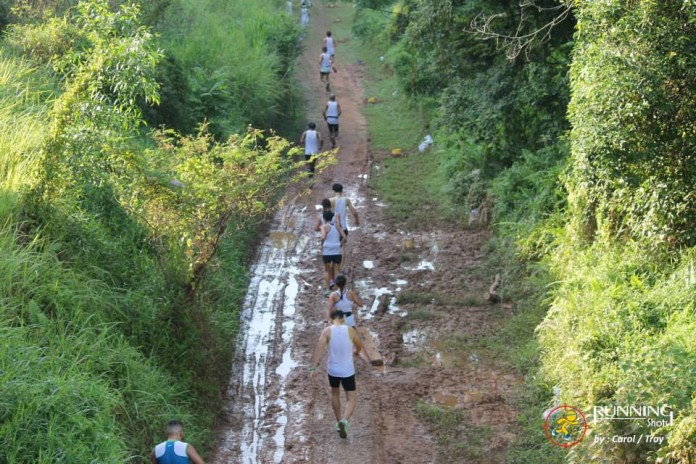 A hot Sunday morning in July. Clear skies and full hearts. The buzz of nervous energy on the start line.
Mizuno PAssion Wave Run 2014. 15k on what I know is going to be a tough course. One steep climb & a trail section.
This is a great race though. A proper 'old school' runners race, not a glitzy marina bay fun run. I'm not really that bothered about the runners entitlement, but it seemed to be a pretty good deal there too, a good quality Mizuno vest and a Mizuno kit bag plus a chunky nicely engraved medal. I can't remember how much I paid to enter, but it wasn't one of the more expensive entries.
Race HQ in a car park at Bukit Merah View. Super friendly and helpful race volunteers everywhere, bag drop at the HDB block was well organised and efficient. Since I live quite nearby it was also super convenient!
Time to flag off!
Flag off at 0730 after the usual important person welcome. It's a quick downhill start to get the heart pumping.
After 3k, Telok Blangah hill climb from Henderson Road – up the steps, to the top level, round the park and back down again. Lungs and Quads screaming, but recovering quickly with the long downhill section.
An undulating section along Depot Road then down onto the Green Corridor for 3k back to Tiong Bahru. 11k in now, 4k to go, keep pushing. One more loop over the AYE and up to Tiong Bahru park, then back thorough to Bukit Merah and the finish line. I was in good shape up to about 12-13k then lost a little focus and probably dropped about 30-40 seconds over the last 2k's.
More super helpful and friendly volunteers at the finish line. A medal, a can of pocari sweat and a banana were all handed to me within 30 seconds of finishing  🙂
Nice Mizuno Picture Booth for a photo with my running buddy then a lovely chat with the Aunties at the bag drop before an ice cold 100PLUS (100 plus in a cup with ice is officially my favorite drink EVER) at the hawker across the road.
Remembered there was a vet category and prizes for first 5 in each cat, so I went back to check, only to find out I was 6th Male Vet – just missing out on a $100 mizuno voucher by about a minute 🙁   next time!!!
All in all this is a great great race and definitely in my Singapore Top 3. I'll be back next year.
Next up the Orange Ribbon Run, see you then guys
.
Cover photo credit: Running Shots (www.facebook.com/runningshots.sg)