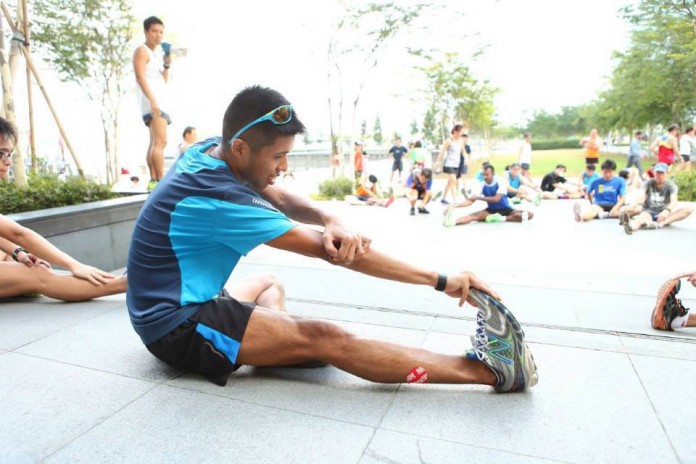 Who is Who
IT executive Marcus Ong (top) has conquered the Sundown Marathon twice. In 2009, he was the champion for the 10km race. And last year, he emerged victorious in the Men's 4x10km relay category. Come May, he will be taking on the 10km race again – at Singapore's biggest night race. Education Officer Wong Hoong Wei (left) conquered the Sundown Ultra Marathon (100km) last year in 9 hours 5 minutes and 34 seconds. It was his first win in the ultra running event. Here are a few tips from Marcus and Hoong Wei for Sundown Marathon this year.
Eat moderately
Marcus advises runners to eat moderately, in the build-up to the night race. And fried foods and drinking beer should be avoided, according to this top runner.
Have an afternoon nap
Hoong Wei says to plan an easy day before the race – to avoid unnecessary physical and mental stress. He also recommends having an afternoon nap on the day of the race – to help you stay awake.
Drink caffeine
According to Marcus, you could try and drink some caffeine to cope with the sleep bug. Perhaps a small bottle of coffee on your race belt may help.
Do not over-train
Hoong Wei recommends runners to listen to their body and not overdoing themselves when it comes to training for distance races such as the marathon. This is because more training does not mean that you will perform better during the race itself – and may simply increase chances of injury. Click here for more Sundown Marathon tips from Marcus Ong. Click here to read more of what Wong Hoong Wei says about night running.