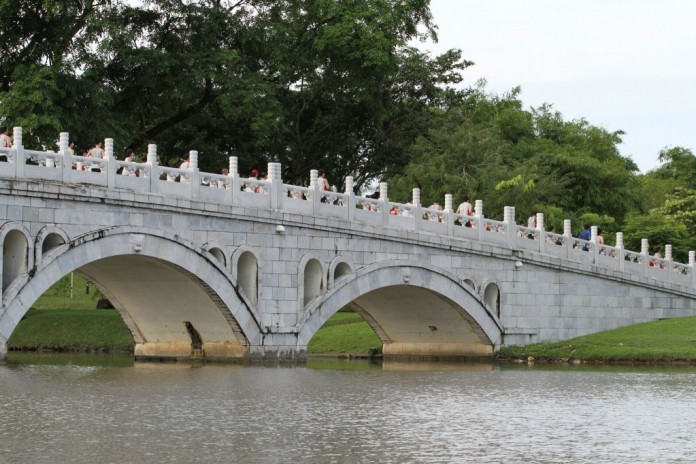 The event
As the first and largest running event in the west of Singapore, Jurong Lake Run aims to promote healthy living and bring together people from all walks of life. Organised in the middle of each year at Jurong Lake Park, Chinese Garden and Japanese Garden, Jurong Lake Run infuses the typically serene landscape with fun and excitement.
Jurong Lake Run is a not-for-profit volunteer-driven event. Its motto – "Running as One" – represents the importance of community spirit; the importance of working together and contributing to society. Every year, volunteers come together to make Jurong Lake Run possible and a portion of the proceeds is donated to adopted beneficiaries.
But of course, Jurong Lake Run isn't complete without Jurong Lake Expo and Jurong Lake Carnival. Sports enthusiasts can pamper themselves with great promotions on sporting products, services and events at the Expo. At the Carnival, one can expect games and entertainment for all ages.
History
2011
Participants: 6,500
Identity: First Mega Running Event in the West
Race Categories: 10km Competitive Run, 5km Fun Run
2012
Participants: 15,000
Charity: $250,000 raised for 7 beneficiaries
Identity: Running as One
Theme: Run For a Cause
Race Categories: 10km Competitive Run, 6km Competitive Run, 3km Walk-a-Jog
Beneficiaries:
The Singapore Children's Society
Children's Cancer Foundation
Loving Hearts Multi-Service Centre
Singapore Association for Mental Health
Aspiration Wan Qing Lodge
Lakeside Family Centre
Concern & Care Neighbourhood Link
In 2012, a Carnival at Jurong Lake Run was introduced, Carnival@JLR2012 where participants could immerse themselves in the booths, workshops and fringe activities that were specially lined up for them.
2013
Participants: 15,000
Charity: $140,000 raised for 4 beneficiaries (Club Heal, Lakeside Family Centre, Beacon of Life, PromisedLand Community Services)
Identity: Running as One
Theme: More Than Just a Run
Race Categories: 10km Competitive Run, 6km Competitive Run, 3km Walk-a-Jog, 850m Kids Dash
In 2013, a 850m Kids Dash was added to make it more inclusive for everyone by encouraging the young ones to also embrace a healthy and active lifestyle.
On top of that, participants could look forward to the extravaganza after the run at Chinese Garden to bask in the carnival atmosphere. Carnival@JLR2013 focused on health, fitness and wellness, promising an enjoyable time for all in the family!
The Logo
The building block of the logo is inspired by two vital elements of the Jurong Lake Run, our runners and the Jurong Lake.
This is represented by the Stylised Runner seen below: Runner + Jurong Lake = Stylised Runner
The combination of 5 stylised runners in a forward pointing arrow formation relfects our vision as well as the 5 core values.
Red, Black and White are chosen as the primary colour scheme:
Red symbolises brotherhood and the passion of the community to help others.
Black symbolises the unlimited potential of the Jurong Lake Run community to change our society for the better.
White symbolises the opportunity for new beginnings, whether be it a healthier lifestyle, or being more engaged in the community.
Jurong Lake Run 2014 is back on June 21st. Don't wait any longer and register now for this unique event!