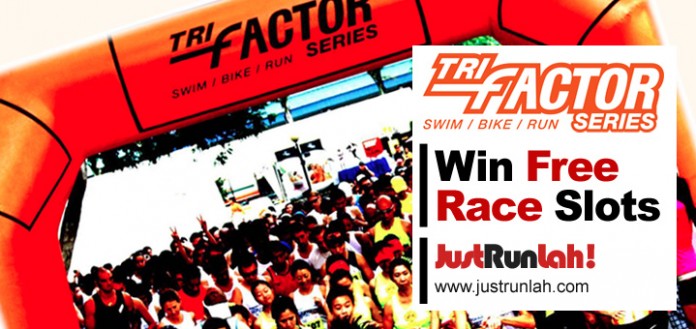 Tri-Factor Run 2014 slot giveaway.
We are happy to announce the TRI-Factor Run 2014 free race slot contest!
[textmarker color="ed0d0d"]The contest is now over. Thanks for taking part![/textmarker]

Four of our readers will have the opportunity to enter their favourite running event for free, in the category of their preference. 
Together with TRI-Factor Series, we are giving away the following slots:
2 x 10.5 km
1 x 21 km
1 x 31.5 km
In order to successfully enter the contest, you must:
1) Be a registered user on Just Run Lah!. Click here to register if you are not.

2) Log in and post a comment to the present article using the "Write A Comment" form below, indicating the category you want to compete in.  
* Make sure you post the comment from your registered account, and that your email address is working; otherwise we will not be able to contact you.
* In your comment, don't forget to indicate up to two categories, in order of preference.
The winners will be selected in random and notified by email within a week after the contest has ended.
Contest closes midnight on Sunday, March 16th.
Good luck!