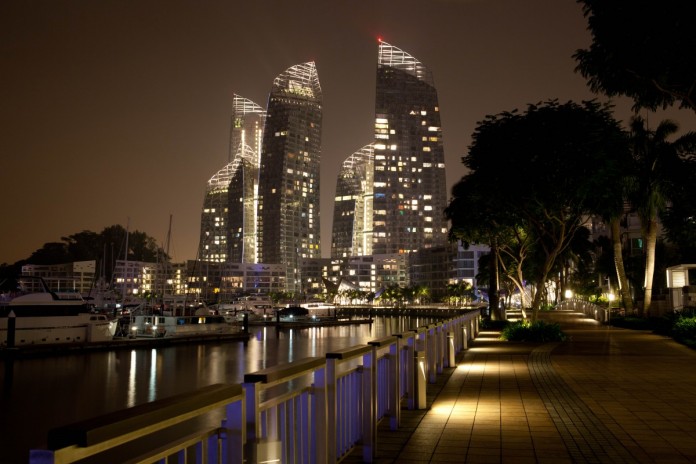 Running the Keppel Bay, Singapore with K5 Runners
I have been wanting to join one of the fun runs organised by a running club in Singapore for quite some time now, and last night I finally went for it. I joined the Kikikukiki (or K5) Runners in their weekly BayFront run.
The meeting was set for 7:30pm at the entrance of Labrador Park MRT station, and even though I arrived a bit early, many of the club members (easily recognisable by their striking-green Kikikukiki tees) were already there.
Once the necessary introductions were done, and after a bit of chit-chatting we set out for the run. We were a total of around 30 people, and there would be two groups: the faster and slower runners; I joined the first one and hopped for the best 🙂
After about 5 minutes into the run, there was a mild hill to climb, before we reached Labrador Nature Reserve Park. The weather was perfect for a run with a very comfortable sea breeze. We "circled" the park and then headed for the Keppel BayFront. I had never been here before, and I was really impressed by the scenery. The boardwalk structure allowed for an easy and steady run. Soon we hit the Keppel Bay Vista bridge and made our way into the island.
A short pit-stop for photos and we were on our way back. Retracing our route, we once again made our way to Labrador Park, where would be our gathering point. More chit-chat while waiting for the rest of the runners, a few group photos and then back to the parking lot for a chilled cup of 100 PLUS.
All in all, I am really glad I took part in this, and I will definitely be back for more.
If you want to join the K5 Runners, check out their Facebook page. They organise weekly runs at Jurong International Business Park (Tuesday evenings), Labrador Park / BayFront (Thursday evenings) and MacRitchie Reservoir (Saturday mornings).
The admission is free and fun is guaranteed.