The 20th Angkor Wat International Half Marathon 2015 (AWHM) is a world-bucket list and must-do race for runners all over the world. Manulife – one of the world's leading life insurance companies, is the principal sponsor for this year's AWHM, which will be taking place on 6 December 2015 at the majestic Angkor Wat of Cambodia – the largest religious monument in the world.
AWHM aims to encourage families and communities to participate together and live a healthy lifestyle and it is one of Cambodia's largest fund-raising events. The 5-year sponsorship from Manulife reflects their commitment to build a stronger Cambodian society where peoples' futures, and those of their children, are better protected. With such huge support and efforts put forth by sponsors, race organisers and participants from many different countries, here are the Top 3 reasons why YOU should be part of the 20th AWHM 2015:

#1 Run in Angkor – UNESCO World Heritage Site, symbol of Cambodia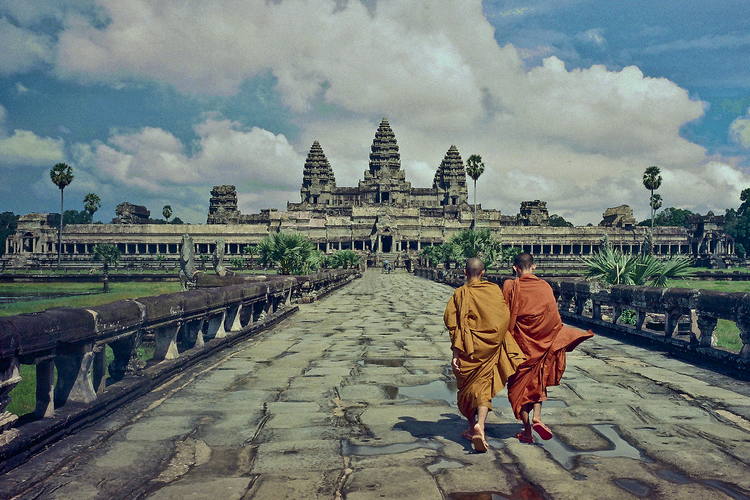 Spanning across a total area of 400 square kilometres, including forested areas, Angkor is one of the most prominent and significant archaeological sites of Southeast Asia. It was built in the 12th century by Khmer King Suryavarman in the capital of Khmer Empire, which gradually transformed from a Hindu to Buddhist temple towards the end of the 12th century. The architecture and layout of the successive capitals bear witness to a high level of social order and ranking within the Khmer Empire. Angkor is therefore a major site exemplifying cultural, religious and symbolic values, as well as containing high architectural, archaeological and artistic significance (Source: UNESCO).
Angkor Wat is the best-preserved temple of the entire temple complex, largest religious monument in the world and is ranked at the top of the high classical style of Khmer architecture. The Cambodia national flag bears a symbol of the Angkor Wat and has been the top destination for visitors to Cambodia, ranked Number One by TripAdvisor's 2015 Travelers' Choice Award in June.
Not to forget, the coolest months of the year in Siem Reap are December and January, in between the dry period of November to March with minimal rainfall. At nightfall, temperatures can go down to sub-20 degrees Celsius and reach a maximum heat of 30 degree Celsius in daytime. As such, December is one of the most popular months to visit Cambodia, and the perfect season to run a race!
#3 Run for a good cause – Support landmine victims