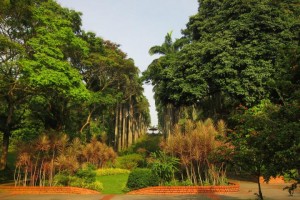 Run along the 1.2 km track, around the park, or do intervals on the 120-step staircase.
Located only opposite Ang Mo Kio Town Library, along Ang Mo Kio Avenue 6, Ang Mo Kio Town Garden West is built on a hillock with lush and spreading greenery. The park is a great place for nature lovers and fitness enthusiasts alike.
Recreational runners looking for a challenge can jog on the many footpaths meandering through the forest and flowing over the hilly terrain. Nature lovers can enjoy the secondary forest which has plants such as Dillenia and Vitex growing plentiful.
If you do not want to run the entire park, there is a 1.2 km running track with distance markers. Runners can also climb a 120-step staircase to train for strength and power. The staircase leads you up to the plaza area, where you can enjoy a bird's eye view of Ang Mo Kio Town Garden West, or sit back and relax at the landscaped pond situated near the park's entrance.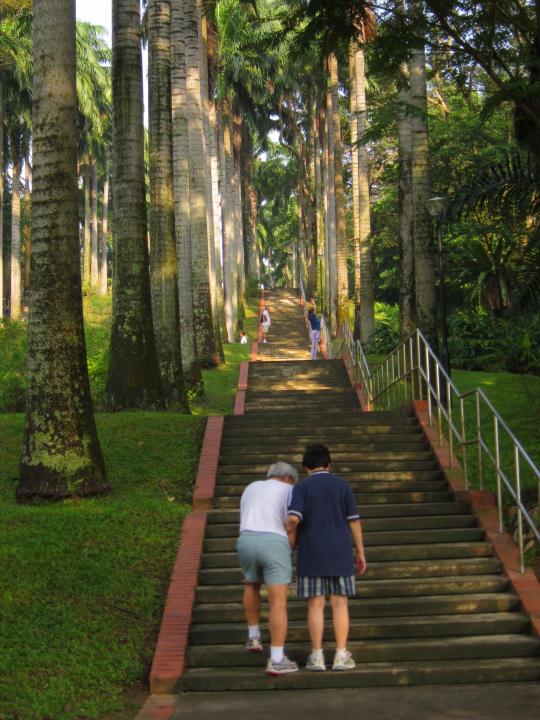 Photos credit to: National Parks
Route at a glance:
Suitable for:
Short runs (Less than 5 km), Medium runs (5 - 15 km)
Surface:
Tarmac, Pavement
Profile:
Flat
Suitable for night runs?
Yes
Public transportation:
10 minutes walk from Ang Mo Kio MRT Station
---