The Lightest Ever ULTRABOOST – Experience Epic Energy And Lightness In Every Stride With The New Adidas ULTRABOOST LIGHT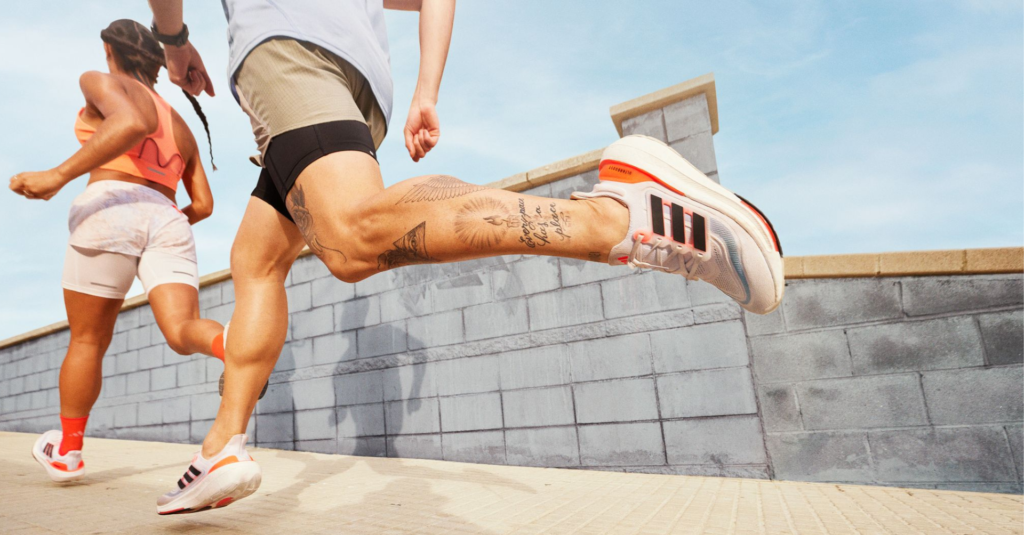 Published on:
1 March 2023
Available in:
Asia, Singapore
adidas premiers a ground-breaking material innovation: Light BOOST, resulting in a 30% lighter BOOST material when compared to previous Ultraboost iterations
Designed to provide ultimate cushioning, comfort, and responsiveness, hundreds of BOOST capsules burst with epic energy every time a runner's foot hits the tarmac
Ultraboost Light is priced at $289 and available in-store and online at com.sg/ultraboost–running, with Early Access for members of the adidas adiClub from today
Singapore, 23rd February 2023 – Today marks a historic moment as adidas unveils the latest member of its most iconic running shoe franchise – the Ultraboost Light. A testament to adidas' constant strive to take its innovation to the next level to design the perfect shoe for the different type of runners and in response to consumer feedback, the new Ultraboost Light has a groundbreaking new material at its core – the Light BOOST.
Marking a decade since the introduction of BOOST technology, the new and improved Ultraboost Light benefits from 30% lighter BOOST material, resulting in a performance running shoe designed to offer epic energy, ultimate cushioning, unrivalled comfort, and responsiveness.
Simon Lockett, Footwear Product Marketing Category Director, at adidas said: "At adidas, we know that running is personal. Everyone has a different goal and therefore, different requirements for their shoes. That is why we're continuously looking at ways to improve our products for the adidas running community. Now, thanks to our ground-breaking material innovation – Light BOOST – runners retain the existing benefits of running in an Ultraboost, but with the bonus of a lighter silhouette."
Dr. Matthew Klein, Chief Editor and Founder, Doctors of Running: "Running with tired or heavy legs can be uncomfortable, and heavy shoes may play a role in this sensation for some people. Lighter shoes however tend to make running more efficient, meaning they can potentially improve performance for both elite runners, but also entry and everyday runners."
Taking runners' experiences to the next level, the all-new Ultraboost Light also boasts: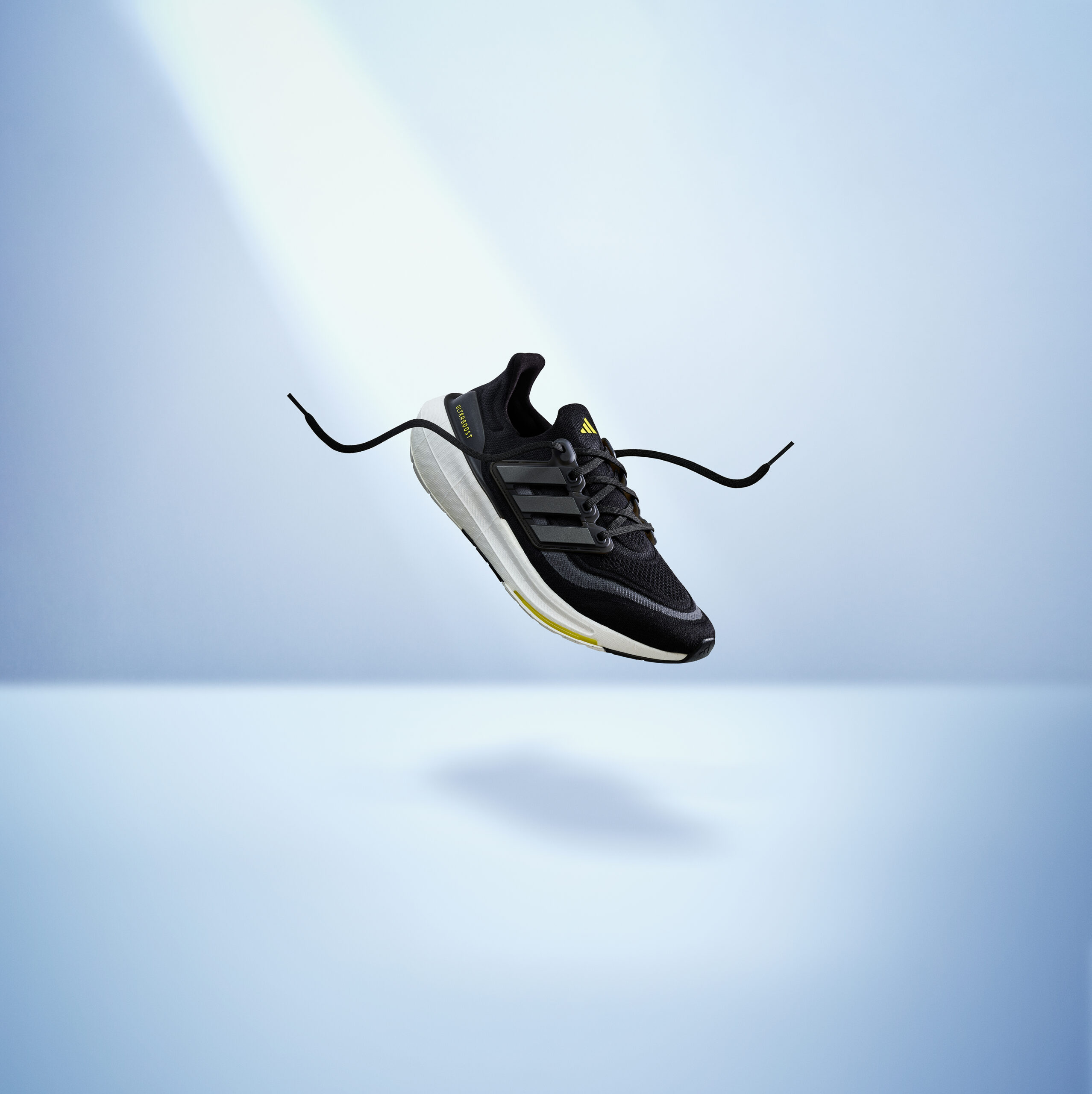 A redesigned LEP: the Linear Energy Point found on the sole of the shoe has been reworked to optimize responsiveness and work in harmony with the new Light BOOST material.
PRIMEKNIT+ upper: Built for ultimate breathability and comfort, the shoe features a lightweight upper, providing an adapted fit.
Continental™ natural performance rubber: Provides optimum traction for a confident run in any weather condition.
A 10% lower carbon footprint: The new Ultraboost Light benefits from a lower carbon footprint compared to previous versions.
The new Ultraboost Light is priced at $289 for footwear and $35-$169 for apparel, and is available to purchase from in-store and online at adidas.com.sg/ultraboost–running, with Early Access for members of the adidas adiClub from today.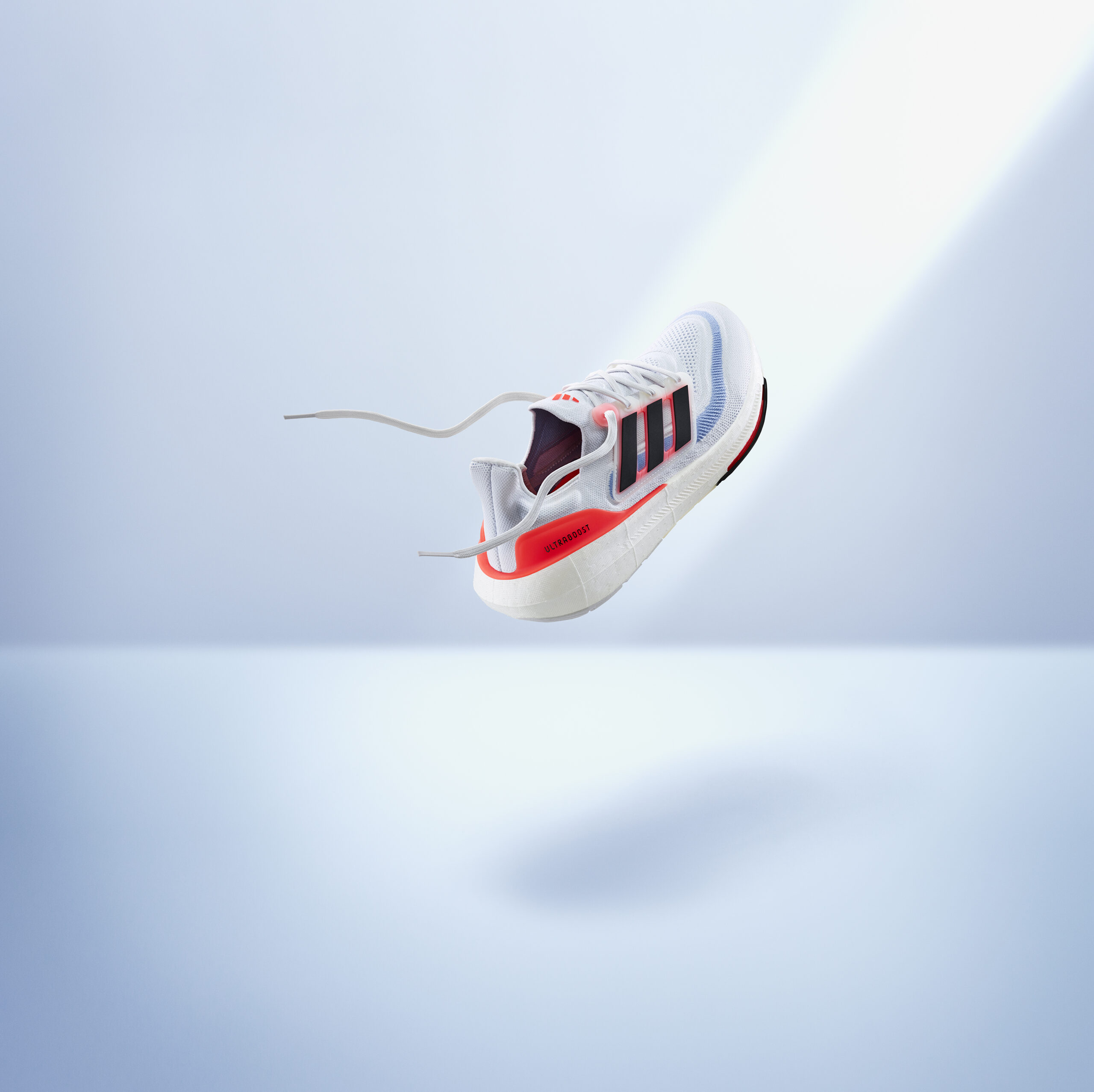 You can also find the collection at the following retail stores:
adidas Brand Centre Orchard
adidas Marina Bay Sands
adidas Suntec City
adidas Vivo City BCS+ (L1)
adidas ION Orchard
adidas Bugis Junction
adidas JEM
adidas Causeway Point
adidas Jewel
adidas Waterway Point
adidas Tampines One
Coinciding with the launch of the new Ultraboost Light, adidas will be encouraging everyone – whether an experienced runner or newbie – to enjoy their personal experience of running, wherever they are in the world, in the Just You And Your Run challenge. With the ambition of covering a total of 3,000,000 kilometres, the challenge runs from March 3rd – 12th and upon completion will see each runner who contributed to the challenge unlock an Ultraboost Light badge within the adidas Running app. Members of the adiClub also have the chance to win a pair of personalised pairs of Ultraboost Light shoes. Join the challenge via the adidas Running app here.
To celebrate the 10th anniversary of BOOST technology, adidas is also revealing a special edition version of the adidas Ultraboost Light with a dedicated colourway. The 10th-anniversary edition comes in a primarily black colourway, with black and yellow detailing – the same design found on Energy Boost, the first-ever adidas silhouette with BOOST technology.
Follow the conversation on Instagram at @adidasSG, @adidasrunning and use the hashtags #ULTRABOOST and @adidasSG.
All images courtesy of adidas. All product names, logos, and brands are property of their respective owners. All company, product and service names used in this website are for identification purposes only. Use of these names, logos, and brands does not imply endorsement.
Brand: adidas
Browse more new releases

Please contact us to submit a press release
.