Meet The Nike Zoom Pegasus Turbo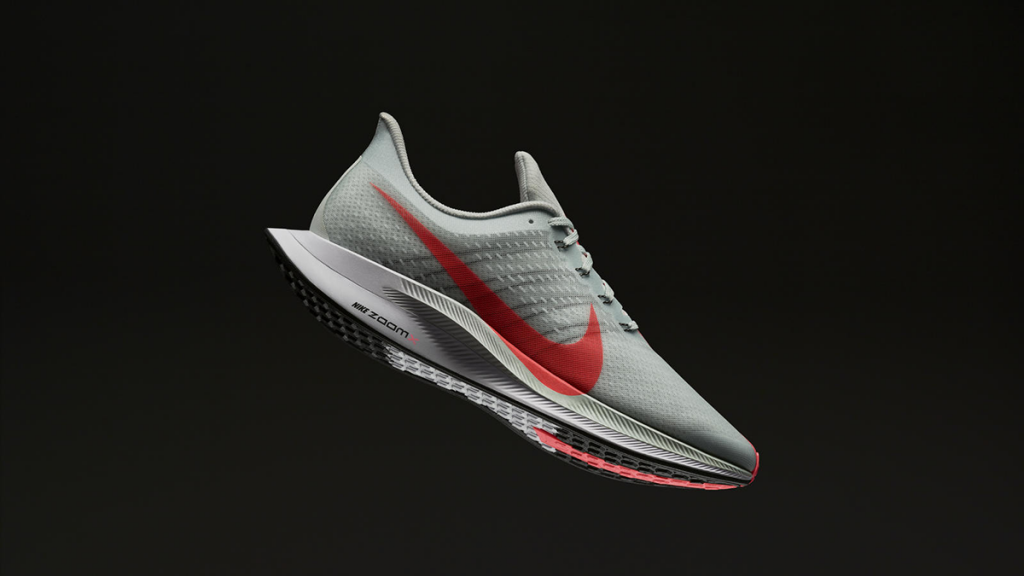 Published on:
12 July 2018
Available in:
Asia, World, Singapore
Delivering on direct feedback from elite runners, the Nike Air Zoom Pegasus gets a serious speed upgrade via a new model, the Nike Zoom Pegasus Turbo.
THREE THINGS TO KNOW ABOUT NIKE ZOOMX FOAM
It delivers 85 percent energy return — the greatest of any Nike foam.
It's also Nike's lightest foam (a single men's size 10 shoe weighs in at 8.4 oz while a women's 8 is 6.9 oz).
It's currently used in three silhouettes: the aforementioned Zoom Vaporfly Elite (which was worn by Breaking2 athletes) and Zoom Vaporfly 4% and now the Zoom Pegasus Turbo.
Energy Return Explained
A quick physics refresher: Energy can only be transferred — no system can create or destroy it. What foam can do is help to reduce the amount of energy being lost by your shoe every time you compress it by applying force to it (with running this is typically a combination of your stride, pace and weight). It does this by springing back toward its original shape every time your foot leaves the ground. The closer it can get to its original shape, the more energy transfers back into the foam.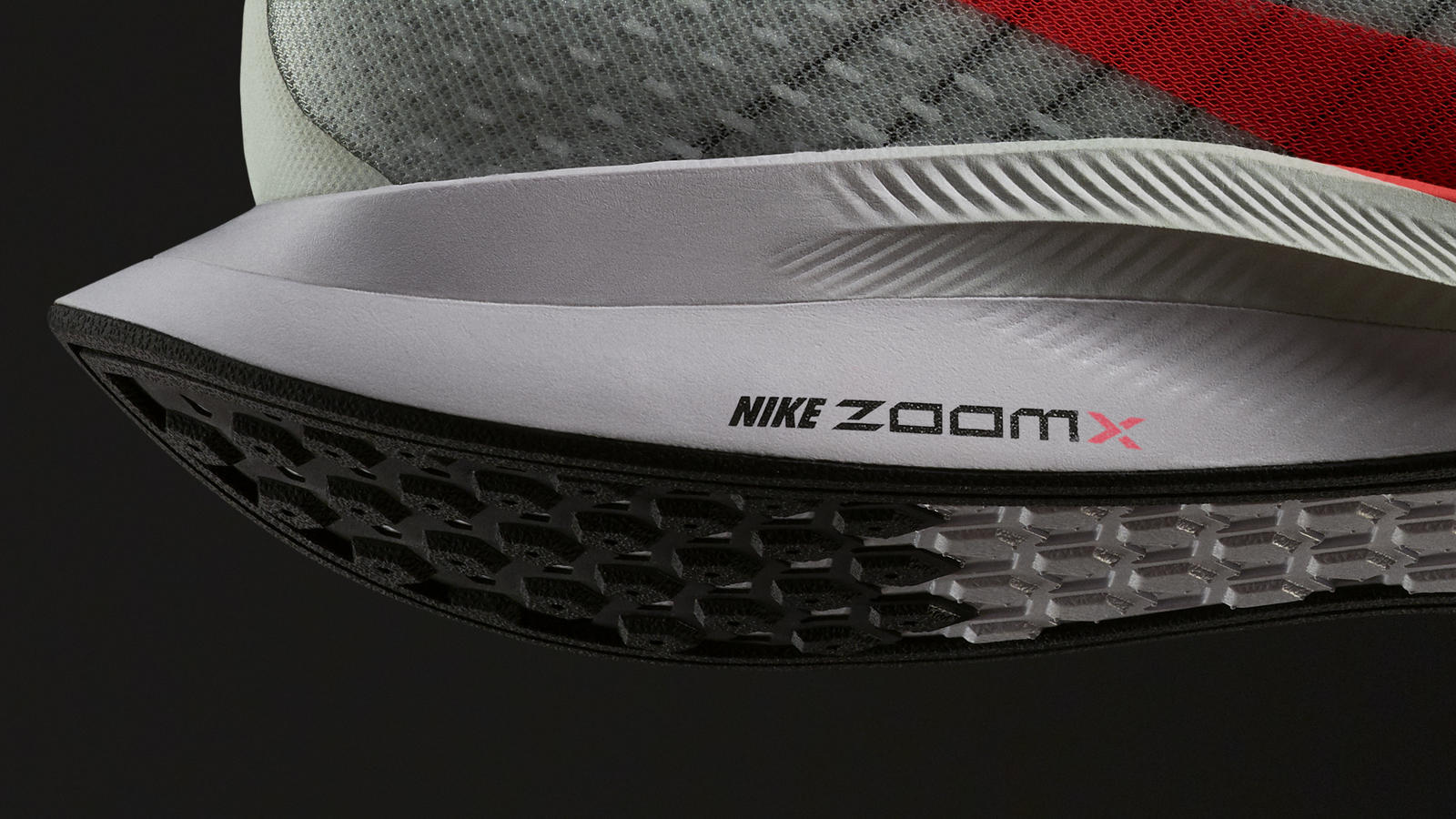 The Shock Absorber Analogy
Think about it like this: Running shoes are like shock absorbers for your body. Generally, shock absorbers are used in cars to dampen bouncing and maintain control when a vehicle hits a bump or dip. A race car's shock absorbers function to maintain down force on the track for more speed and better handling, while a truck requires energy absorption over higher forces and with more substantial hardware. So, the type of shock absorbers and their functions are different, but both are exactly what each vehicle needs. Just like cars, your shoes should be tuned for the different runs you do throughout a training cycle.
The Nike Zoom Pegasus Turbo will be available July 19 for NikePlus members in the U.S., China, Japan, Germany, U.K. and Brazil via the Nike and NRC apps. In France, Spain, Italy and the Netherlands, it will be available via the Nike app only.
The shoe will release globally August 2 on nike.com and at select retailers.
All images courtesy of Nike. All product names, logos, and brands are property of their respective owners. All company, product and service names used in this website are for identification purposes only. Use of these names, logos, and brands does not imply endorsement.
Brand: Nike
Browse more new releases

Please contact us to submit a press release
.