Jabra Elite 75t: Secure-fitting True Wireless Earbuds With Up To 28 Hours of Battery Life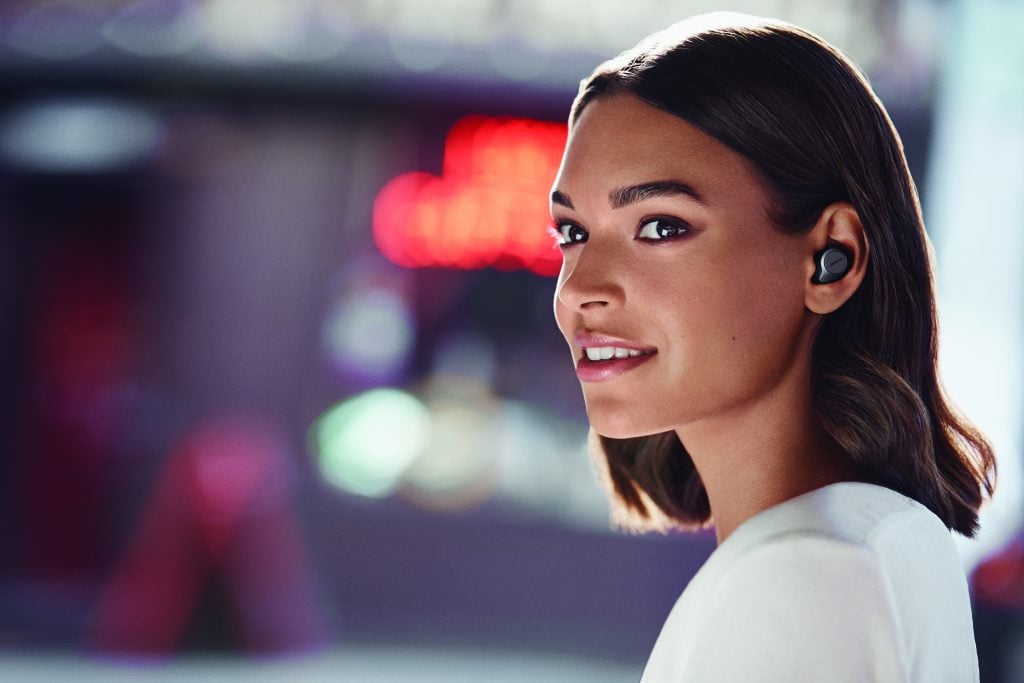 Published on:
14 January 2020
Available in:
Asia, Singapore
Up to 7.5 hours battery life on a single charge, extends up to 28 hours with charging case
Smaller, compact earbud shape tested for optimal comfort and secure fit
Premium sound and 4-microphone technology for undisrupted, crystal-clear calls
Customisable music experience via the Jabra Sound+ app
Singapore, 14 January 2020 – Jabra, leader in personal sound as well as office solutions, today announced its fourth generation of true wireless earbuds – the Jabra Elite 75t. Engineered to last longer and designed to fit better, the Elite 75t enhances the true wireless experience with a notably longer battery life and a smaller, more secure, comfortable fit.
Fuelled by 150 years of audio engineering excellence, Jabra has a proven track record in true wireless. The Elite 75t leverages technology from its sister company GN Hearing to reduce power consumption while maintaining strong device connectivity.
The Elite 75t is specifically designed to provide enhanced comfort through its optimal earbud shape and size. The earbuds have been extensively tested for secure fit, so users can be confident that the earbuds will stay put, no matter what activity they may be engaged in. The sleek design makes the Elite 75t ideal even for smaller ears, while the ergonomic shape makes them so comfortable, users can enjoy their music and calls for extended periods of time.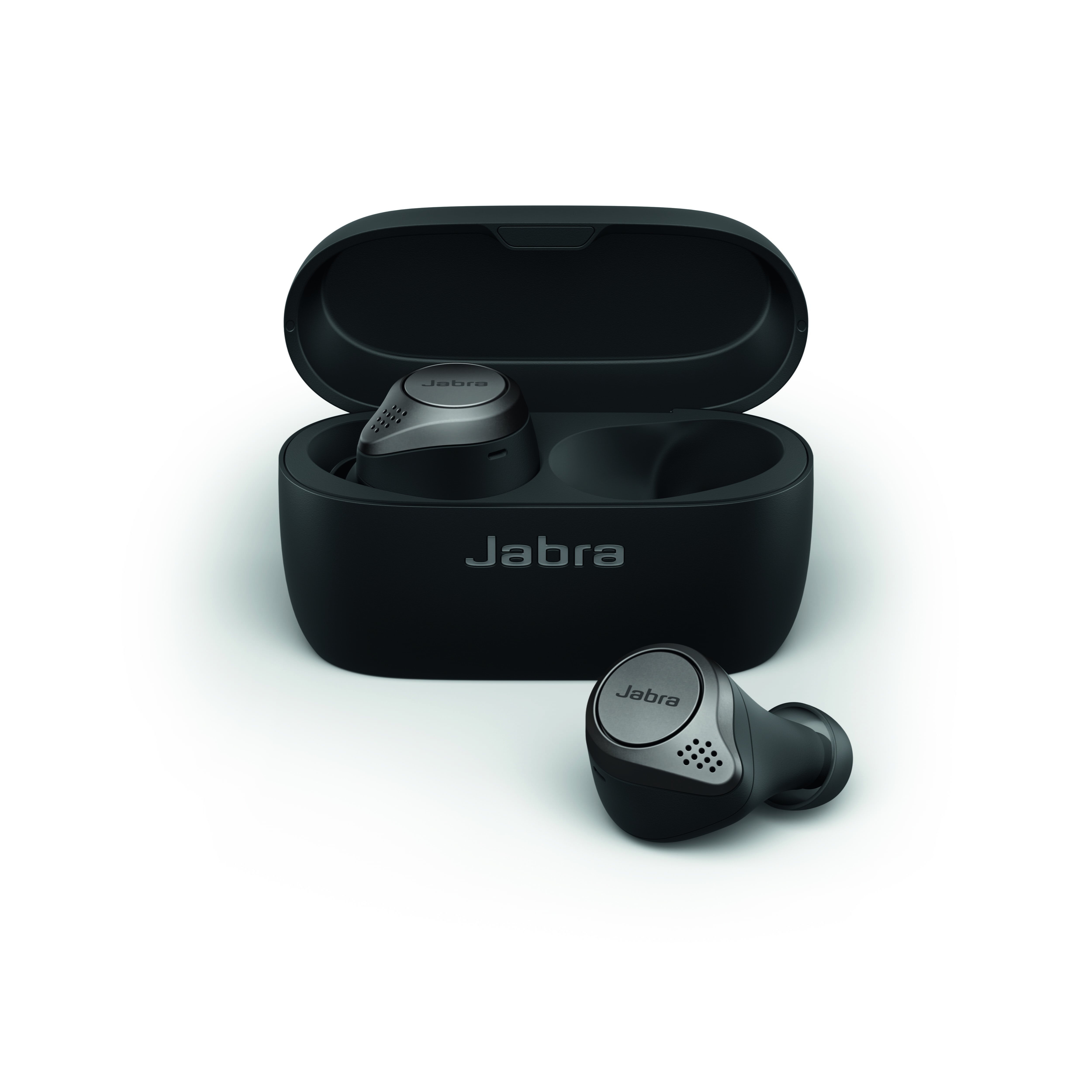 Determining key user needs
Jabra developed a comfort and fit simulation model based on thousands of ear scans from global users to determine the most optimal 3D shape and size, that fits ears comfortably across a range of users. Taking it one step further, Jabra also collated valuable insights on user needs and preferences to determine the primary barriers to a true wireless experience.
Through the Elite 75t, Jabra seeks to address the constant consumer demand for more battery life, better fit and ease of connectivity with regards to true wireless products. The Elite 75t offers up to 28 hours of battery life with the charging case and 7.5 hours without. Those in a rush will appreciate the fast charging feature which offers 1 hour of playback time from 15 minutes of charging.
Meticulous engineering ensures that the new compact size continues to deliver the fundamentals users expect from Jabra, namely – robust connectivity, durability, ease of use and a superior calls and music experience. Making and taking calls is a great experience with the 4-microphone call technology, enhanced with Jabra's latest noise and wind reducing algorithms. This feature gives users the confidence to take calls even in busy environments like the street or train. Jabra has enhanced the ease of use of the charging case by ensuring easy access and adding magnets.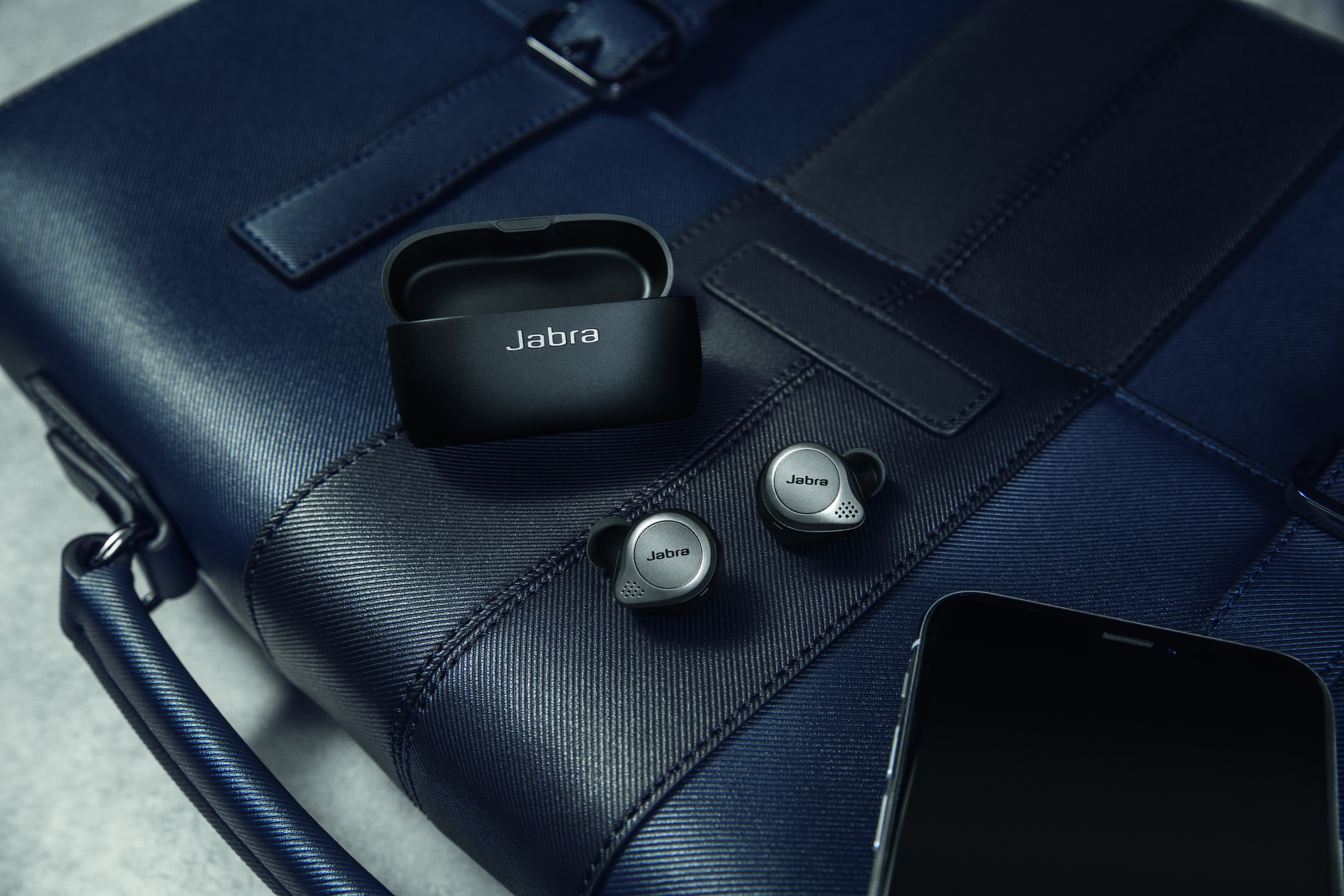 Xuanling Lu, Jabra's Regional Product Marketing Manager for Asia Pacific, said, "We are excited to introduce the most comfortable and long-lasting addition to our award-winning Elite range of true wireless earbuds in Singapore. The Elite 75t is a result of our dedication in listening and catering to changing customer needs for an elevated and truly wireless earbud experience. On top of delivering premium sound, the Elite 75t delivers smaller, better fitting earbuds with longer battery life."
Users can instantly connect to Alexa**, Siri® or Google Assistant™, quickly accessing the information they may need – from setting appointments to finding nearby events or having messages read out. Furthermore, Bluetooth 5.0 allows users to seamlessly connect the Elite 75t to their smartphones.
The Jabra Sound+ app allows users to choose their voice assistant, customize their music profile with the equalizer, modify how much nearby noise they want to hear (HearThrough), adjust their calls experience, keep track of battery charge, and much more.
The Elite 75t will be available in two colours – Titanium Black and Gold Beige, offering varied options to users to suit their preferred style.

Key features and specifications:
New compact earbud shape tested for comfort and secure fit
More than 7.5 hours battery life, up to 28 hours with the charging case
4-microphone technology for crystal clear calls even in noisy and windy environments
Reliable true wireless connectivity with no audio dropouts
Fast charging with USB-C
Music your way with the customizable equalizer, available in the Jabra Sound+ app
IP55-rated durability and 2-year warranty against dust and water*
One-touch access to Amazon Alexa**, Siri® and Google Assistant™
Compatible with all Bluetooth audio-enabled phones and tablets
The Jabra Sound+ companion app is compatible with iOS and Android devices

*Registration required with the Jabra Sound+ App
** Operating System dependent
Pricing and availability
The Jabra Elite 75t Titanium Black is now available at S$288.00 from authorised Jabra retail partners. Gold Beige will be introduced within Q1 2020.
All images courtesy of Jabra. All product names, logos, and brands are property of their respective owners. All company, product and service names used in this website are for identification purposes only. Use of these names, logos, and brands does not imply endorsement.
Brand: Jabra
Browse more new releases

Please contact us to submit a press release
.