Introducing the Nike Air Max 270 React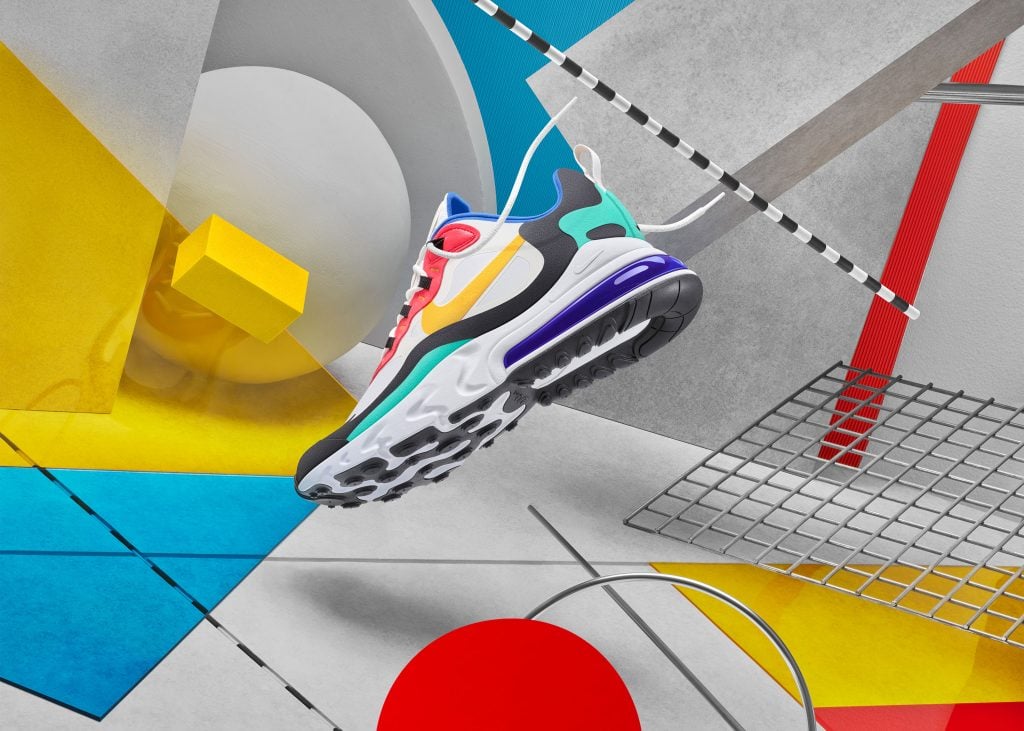 Published on:
24 June 2019
Available in:
Asia, World
Nike's first lifestyle Air unit, the 270, joins with the brand's softest, smoothest and most resilient foam, Nike React, to form a new articulation of Air Max.
The Nike Air Max 270 React continues a drive for iterative progress in the Air Max lineage. The introduction of Nike React technology results in a smooth transition from heel to forefoot (the offset is also reduced from its predecessor) and an energetic sculpting. The shoe's upper follows the radiating design language of the tooling by layering no-sew materials to mirror a traditional cut-and-sew aesthetic through a new construction methodology.
"Instead of no-sew or stitched on panels, the Air Max 270 React is built with a bar tack technique inspired by the Element React 87," explains Dylan Raasch, Nike Senior Sportswear Design Director. "This creates the floating eye stay aesthetic."
The visceral strength of the silhouette, especially the ebullient geometries of the tooling, underpin the shoe's potential to carry a variety of distinct visual expressions.
A Color Story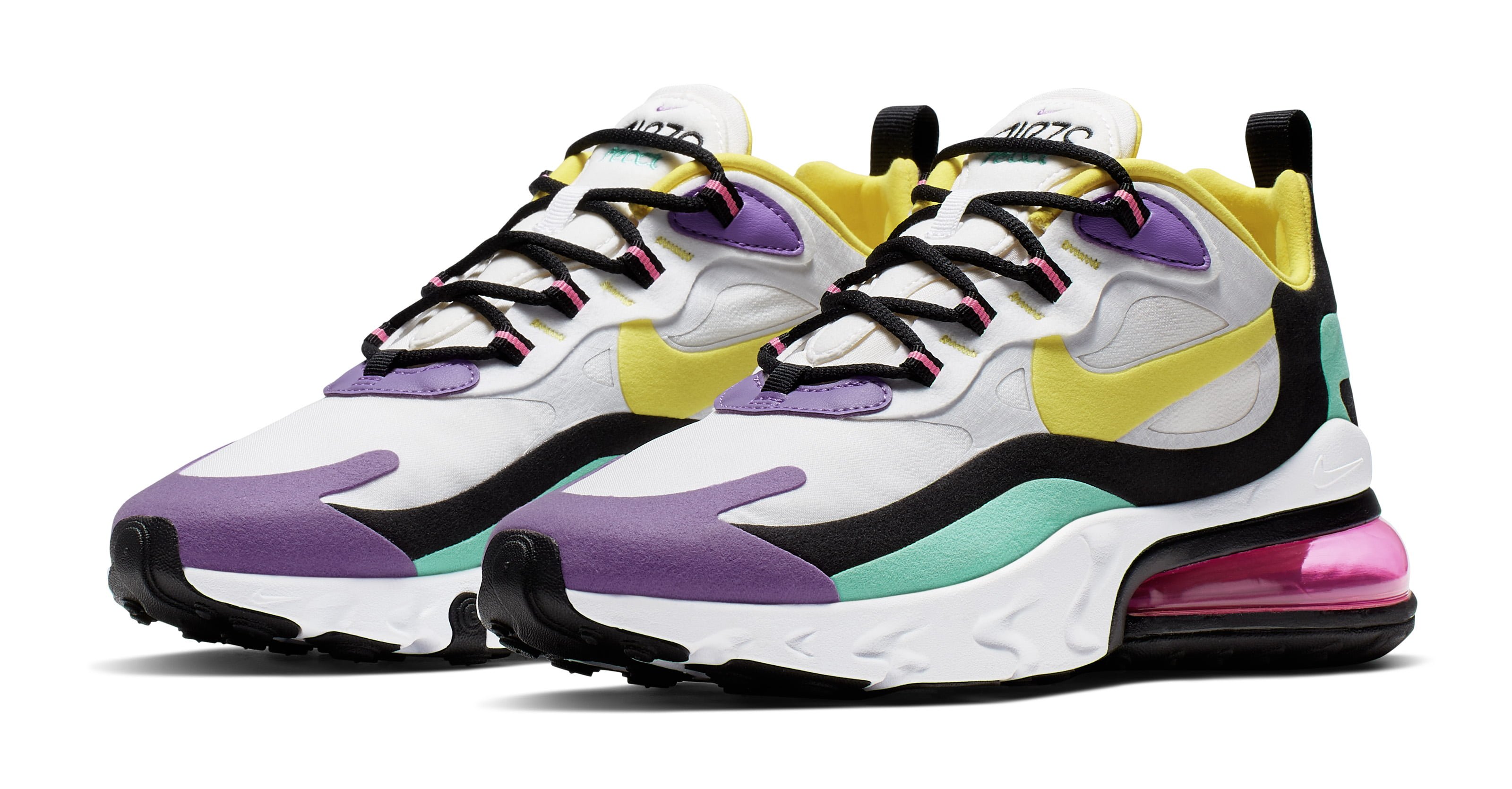 The initial releases of the Nike Air Max 270 React share a consistent foundation in art and design history. Each colorway translates a specific artistic style or movement in its blocking and hues. The lead launch colorway, for example, heralds the 100th anniversary of the Bauhaus's founding by recalling the school's formal studies of asymmetrical balance. Other colorways highlight explorations of geometric compositions, mid-century-inspired color blocking, San Francisco psychedelia and more.
The Nike Air Max 270 React releases globally beginning July 3.
All images courtesy of Nike. All product names, logos, and brands are property of their respective owners. All company, product and service names used in this website are for identification purposes only. Use of these names, logos, and brands does not imply endorsement.
Brand: Nike
Browse more new releases

Please contact us to submit a press release
.