Garmin Launches Limited Forerunner 245 Music Japan Edition Inspired by Japanese Sportsmanship in Singapore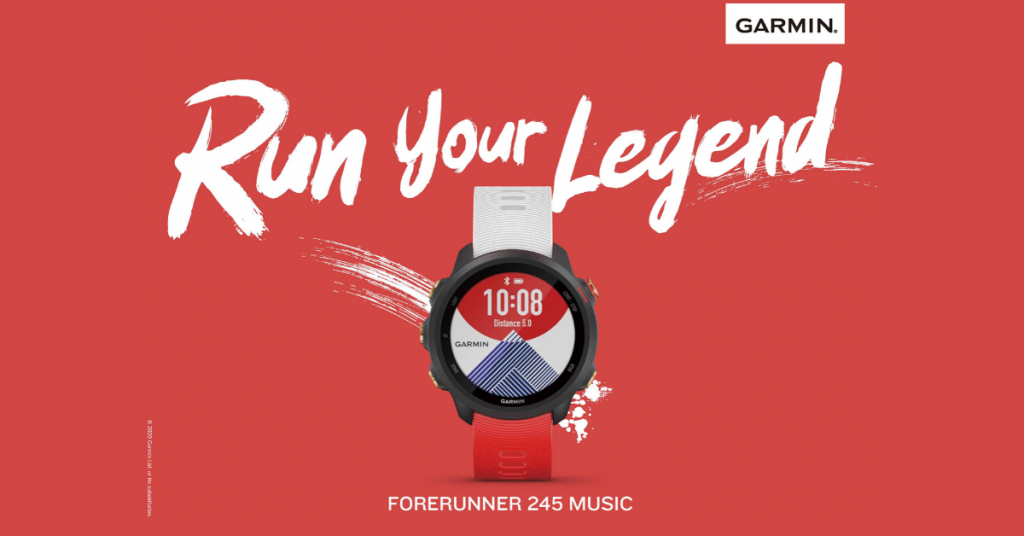 Published on:
4 June 2020
Available in:
Asia, Singapore
Singapore, 4 June 2020 – Garmin, the leading brand of smart wearable devices, has ran side by side with runners around the world for more than 63 billion kilometers, which is equivalent to travelling around the earth 1,572,013 times since the release of its first sports watch in 2003.
Having conquered numerous international competitions and training challenges with top athletes, Garmin today officially launches the Forerunner 245 Music Japan Edition with a limited sale of 50 pieces in Singapore. The limited-edition has been made in close collaboration with the design team from Japan, incorporating iconic elements of Japan to celebrate their legendary sportsmanship and as an uplifting cheer to lead into 2021.
Running is a constant pursuit for challenges and discovery of self-potential. Even though the 2020 Olympic Games have been postponed, the battle lines are yet to be drawn. The Forerunner 245 Music Japan Edition celebrates every single breakthrough and records the legend you become.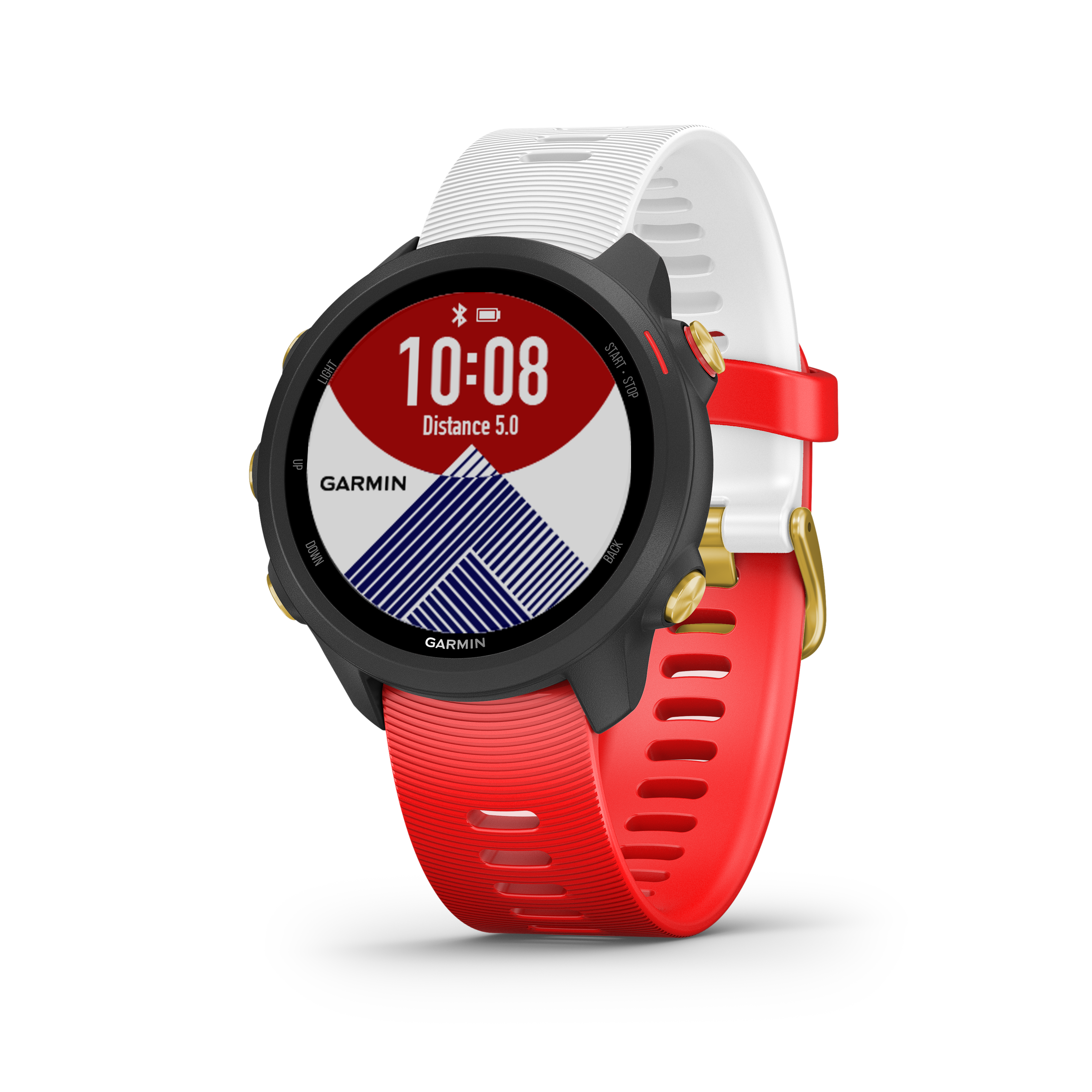 The latest Forerunner 245 Music Japan Edition features a strong Japanese aesthetic and exclusive serial number plate engraved on the caseback. This special edition gets a bold red and white facelift with matching red and white straps. Its metal buttons and buckle are complemented by a limited-edition serial number plate, influenced by athletes' desire to be among the medal winners. The exclusive watch face combines the sacred Mount Fuji with the sun disc of the Japanese flag, aims to inspire the runners' passion to push themselves to reach new heights and setting new personal bests, representing each runner's determination to make their next race legendary.
The limited edition features a bold red and white facelift with matching strap and an exclusive watch face taking sacred Mount Fuji as its theme, symbolizing the Yamato spirit as well as the burning passion of runners. The gold metal buttons and buckle signify a pursuit of glory, the athletes' desire to achieve new peaks of performance and excellence in their sport. Based on the iconic Forerunner series sports watch, the new edition goes on to provide scientific analysis for wearers through analyzing running dynamics data and monitoring runners' health conditions to improve training results.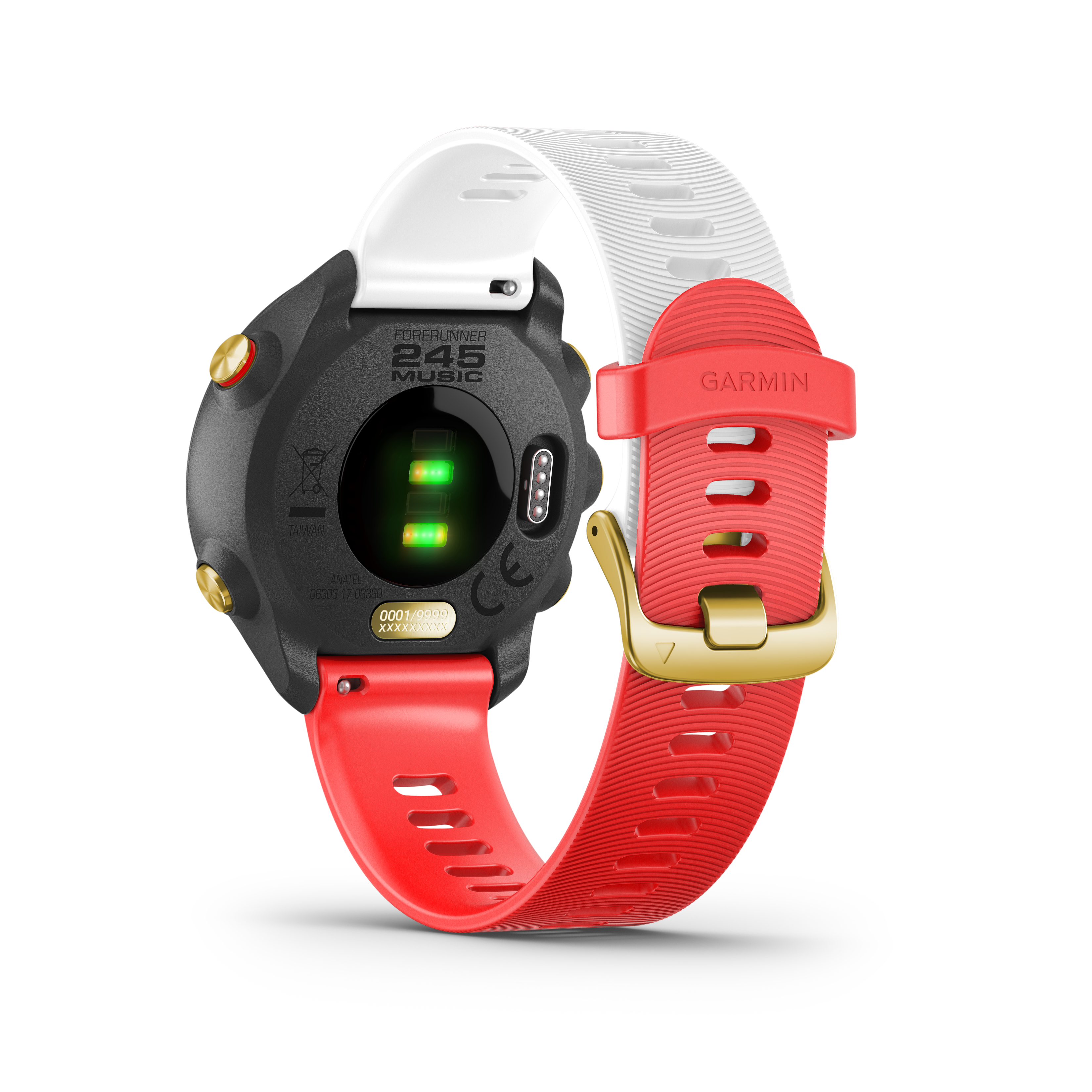 The Forerunner 245 Music Japan Edition takes the lead to demonstrate the science of running with as a runner's most intimate running companion. The smartwatch monitors performance and health science including physiological measurements, running dynamics and wellness features including blood oxygen saturation, heart rate, sleep monitoring to help athletes understand their health and training profiles to push their limits further.
Pricing and Availability
The Forerunner 245 Music Japan Limited Edition is officially launched today at a recommended retail price of SGD 559 with a limited sale of 50 pieces at KrisShop.com.
All images courtesy of Garmin. All product names, logos, and brands are property of their respective owners. All company, product and service names used in this website are for identification purposes only. Use of these names, logos, and brands does not imply endorsement.
Brand: Garmin
Browse more new releases

Please contact us to submit a press release
.