Garmin® Expands Solar Charging Technology to Popular Adventure Smartwatches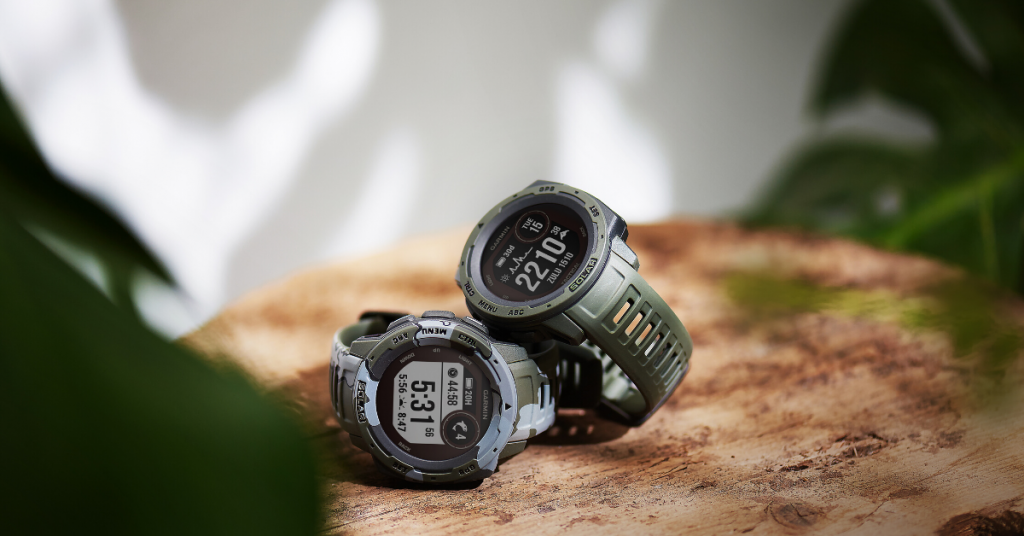 Published on:
17 July 2020
Available in:
Asia, Singapore
New Instinct® and fēnix® series move toward power autonomy with unprecedented battery life and specialized activities
Singapore, 17 July 2020 – Garmin Singapore today announced the expansion of its solar charging technology to its Instinct, fēnix 6 and 6S adventure smartwatches. Building on the success of Garmin's the first solar charging adventure watch, the fēnix 6X – Pro Solar, these new solar editions allow customers to "Do What They Love Longer" through significantly increased battery life and new purpose-built functionality including surf, mountain biking and climbing activities.
Instinct Solar
Representing a milestone for Garmin, Instinct Solar can provide unlimited battery life with sufficient solar exposure in Battery Saver mode. Using Expedition Mode with sufficient solar exposure, Instinct Solar provides increased GPS functionality while still delivering over two months of battery life. The Instinct Solar series also boasts up to 24 days in smartwatch mode indoors and more than 50 days with sufficient solar exposure. Users can make these battery-extending changes on the fly through Instinct Solar's incorporation of Power Manager.
Featuring a new activity-specific Instinct edition, Instinct Solar – Surf Edition is purpose-built with specialized surf features such as tide data and a dedicated surfing activity to help customers make the most of every wave. Water rated to 100 meters, the Instinct Solar – Surf Edition is also a multisport water-recreation watch.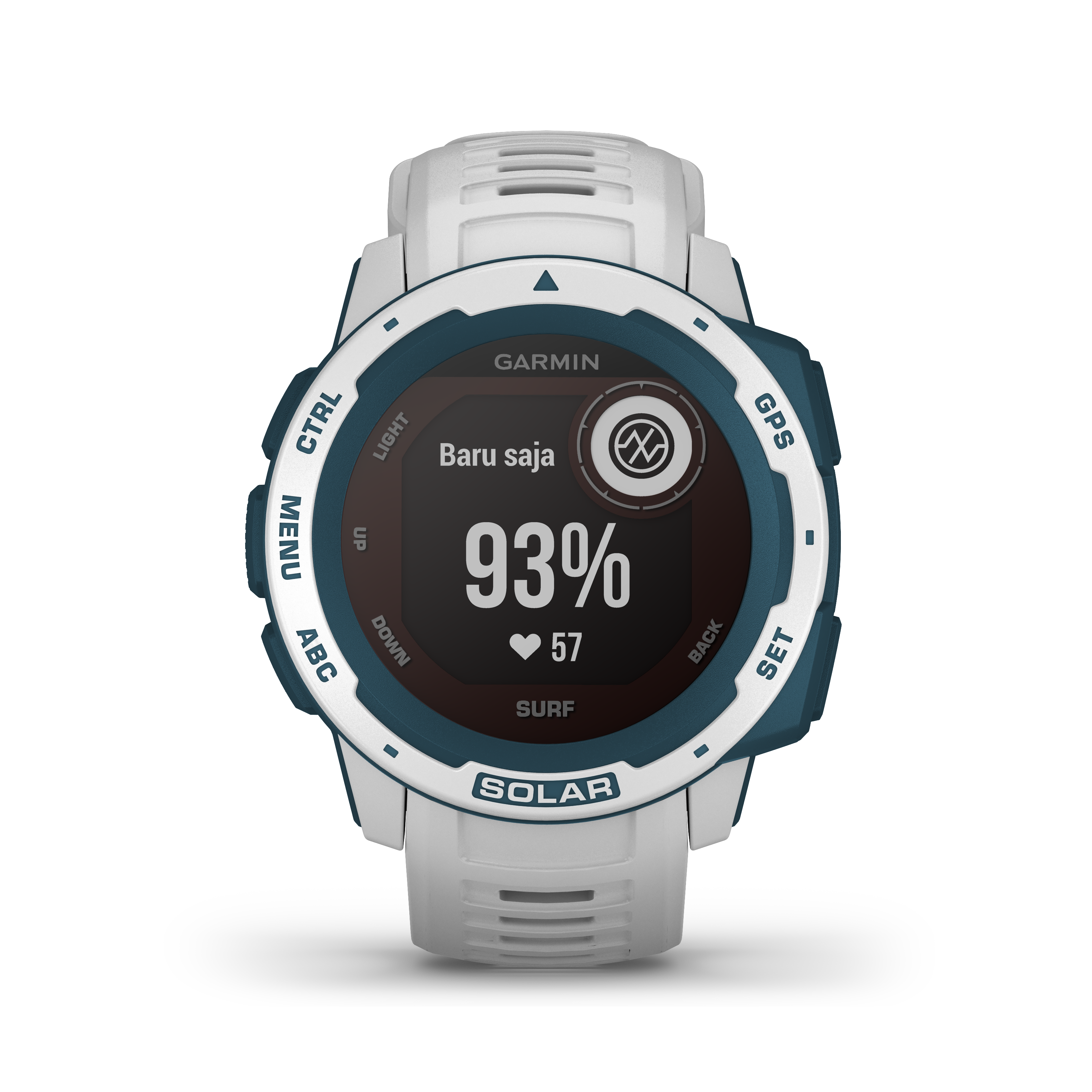 In addition to Instinct's already robust outdoor activity and health tracking, Instinct Solar now also includes Pulse Ox to gauge how well an individual's body is absorbing oxygen and Body Battery to optimize body energy reserves through health monitoring metrics.
fēnix 6 Series – Solar Editions
Featuring Garmin Power Glass™ solar charging lens and a customisable Power Manager mode, fēnix 6 Series – Solar Editions harness the power of the sun to stay on and remain performance-ready for weeks, so users will have more on-wrist time to enjoy their activities, training features, onboard mapping, music streaming and much more. Expanding the robust activity profiles included in the fēnix series, the fēnix 6 and 6S Solar editions come surf, mountain bike and indoor climb-ready.
The fēnix 6 Series – Solar Editions also includes Advanced Sleep Monitoring, which provides a detailed breakdown of user's light, deep and REM sleep stages as well as Pulse Ox and respiration data. This can be viewed on a dedicated widget that includes your stress score and sleep insights. Out of the box, the fēnix 6 series includes topographic maps for outdoor adventures, ski maps for over 2,000 ski resorts worldwide and over 41,000 golf courses. The fēnix 6 series features on-device music storage of up to 2,000 songs, allowing users to sync playlists from several of the most popular music services (subscription may be required), no phone required.
Pricing and Availability
Instinct Solar is available from today in Graphite, Tidal Blue, Orchid, Sunburst and Flame Red and the Instinct Solar – Tactical Edition is available in Black, Moss, Graphite Camo and Lichen Camo. The Instinct Solar – Surf Edition will be available in Pipeline and Cloudbreak and will be in stores from 18 September 2020.
The fēnix 6 Pro Solar Edition is available in Black with Slate Gray Band and Cobalt Blue with Whitestone Band and the fēnix 6S Pro Solar Edition is available in Light Gold with Shale Gray Band and Purple with Shale Band.
The Instinct Solar and fēnix 6 Pro Solar Editions represent the continued innovation of Garmin solar technology initiative and are available now at Lazada, Shopee, KrisShop.com, Garmin Brand Store and all authorised retailers. The fēnix 6S Pro Solar Edition will be exclusive available from 17 July to 16 August 2020 on KrisShop.com. The complete line of Garmin solar charging smartwatches also includes the fēnix 6X – Pro Solar. Suggested retail prices start at SGD 629 for Instinct Solar Editions and SGD 1,299 for fēnix 6S and 6 – Solar Editions. For more information, visit www.garmin.com.sg/solar.
All images courtesy of Garmin. All product names, logos, and brands are property of their respective owners. All company, product and service names used in this website are for identification purposes only. Use of these names, logos, and brands does not imply endorsement.
Brand: Garmin
Browse more new releases

Please contact us to submit a press release
.