G-SHOCK Continues To Defy Convention With New Youths in Balaclava model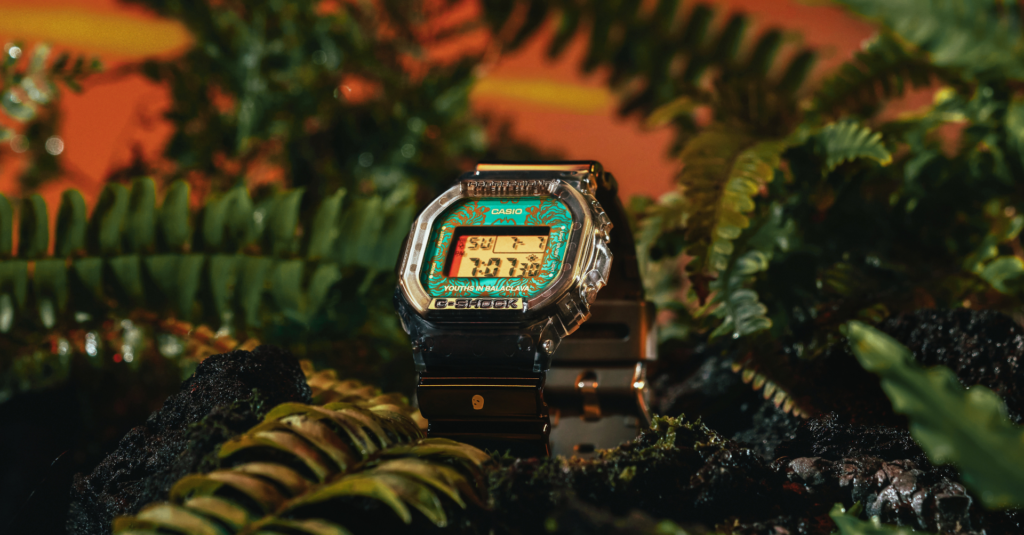 Published on:
29 March 2023
Available in:
Asia, Singapore
Signature motifs of floral spine and balaclava are boldly integrated into the watch's visual identity, finished with an exquisite turquoise plating on the dial as a symbol of good fortune.
Singapore, 29 March 2023 – From G-SHOCK, the rugged timepiece that has continued to evolve in pursuit of ultimate toughness since 1983, comes a new model created in collaboration with Youths in Balaclava, the alternative fashion collective.
True to Youths in Balaclava's unorthodox brand of defying convention, it introduces a remarkable timepiece that embodies the essence of a Bandit with a watch that serves as a flag, a uniform, and a charm. This iconic accessory is designed to leave a lasting mark on the wearer, propelling them towards greatness. Experience the power of this exquisite timepiece, and let it serve as a symbol of your journey towards greatness.
This is Casio and Youth in Balaclava's collective effort made to stir up the youths of today – to create, to feel, and to live. To don the balaclava is to unite and celebrate expression. Youths in Balaclava believe it is vital to remind jaded youths that they have the chance to listen and to be heard.
G-SHOCK x Youths in Balaclava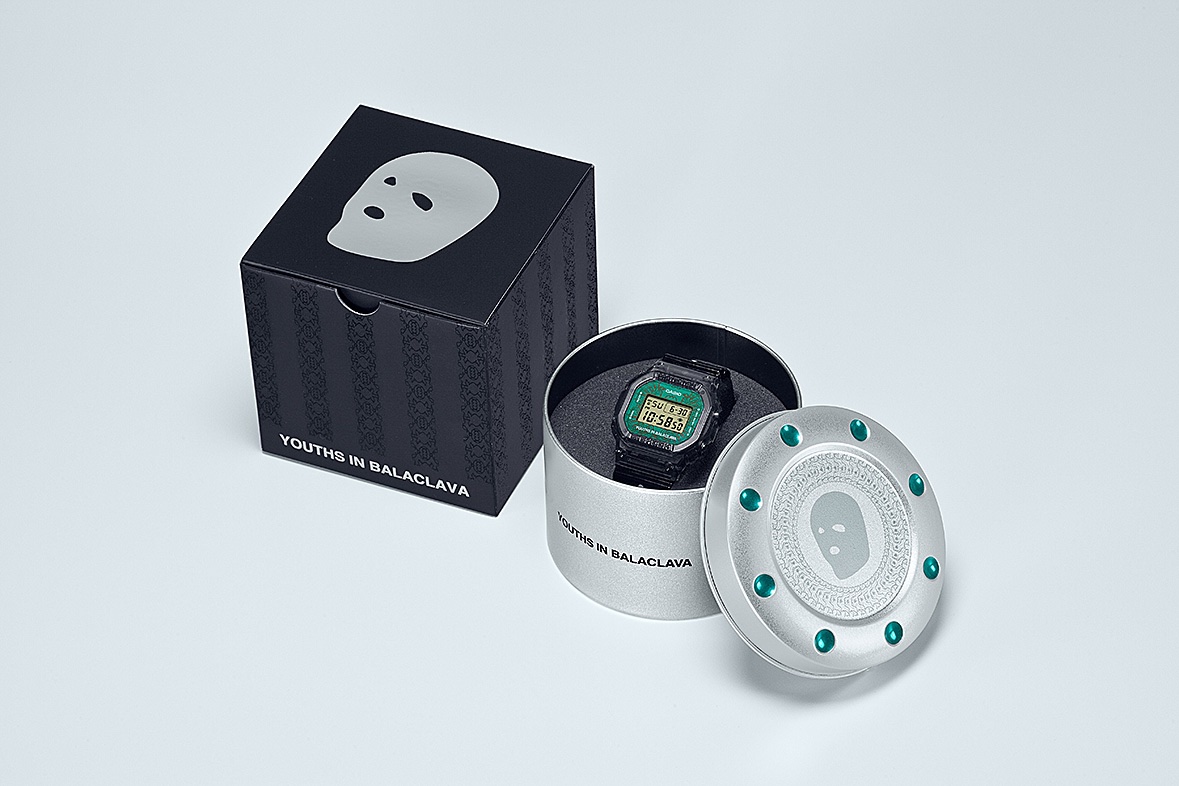 The base model is the standard digital DW-5600, but this time boasting a face dressed in jungle green. Stencilled on are leafy floral motifs backdropping the written names of Casio and Youths in Balaclava.
The brand's signature motifs, including the floral spine and balaclava symbol, are boldly integrated into the watch's visual identity, lending a sense of exclusivity to this coveted accessory. Adding to its allure is the exquisite turquoise plating on the dial, reminiscent of a precious stone nestled atop a piece of jewelry.
The choice of turquoise stone is no coincidence – turquoise is renowned for its blessings of good fortune, protection, good health, and longevity. Perfect for the daring and risk-taking Bandit, this stone exudes boldness and fearlessness.
The logo of a donned balaclava adorn the back of the watch along with the full spell-out of the brand. The model is worn in a matte black rubber strap.
Tough and rugged impact resistance, along with a sleek, contemporary design makes this the perfect timepiece for fans of art and alternative rhythm. It comes with G-SHOCK's full suite of features including shock resistance, electro-luminescent backlight, 1/100-second stopwatch, countdown timer, multi-function alarms and hourly time signals with a full auto-calendar in a 12/24 hour format.
The Youths in Balaclava watch is priced at $179 and will be available for purchase on https://www.casio.com/sg/ and in all G-SHOCK stores on 1st April 2023.
All images courtesy of Casio. All product names, logos, and brands are property of their respective owners. All company, product and service names used in this website are for identification purposes only. Use of these names, logos, and brands does not imply endorsement.
Brand: Casio
Browse more new releases

Please contact us to submit a press release
.