By Defying Expectations, Nike NEXT% Moves Athletes Forward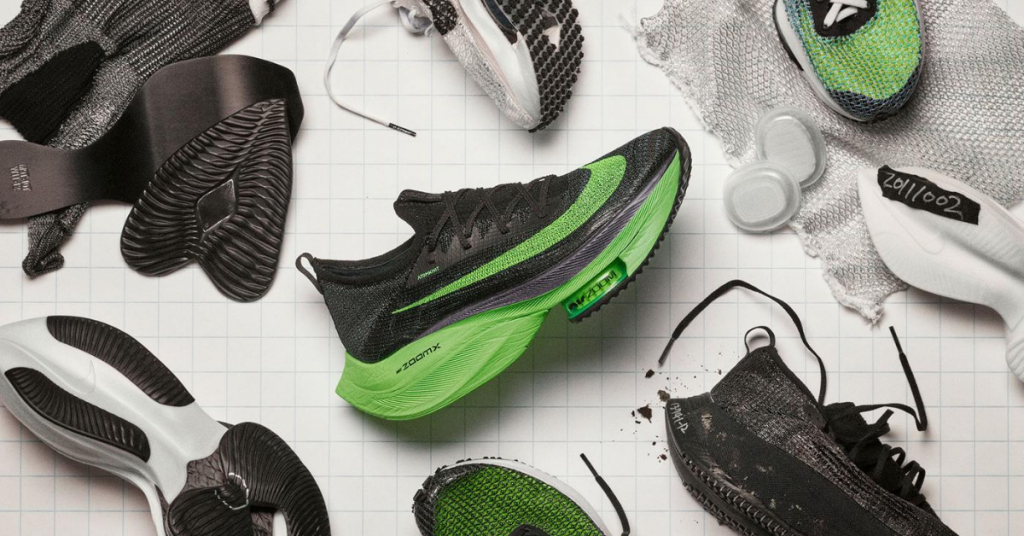 Available in:
Asia, Singapore
Call it the ultimate test run: When Eliud Kipchoge broke the two-hour marathon barrier in Vienna this past October, he was wearing a prototype of the Nike Air Zoom Alphafly NEXT%.
"For runners, records like the four-minute mile and two-hour marathon are barometers of progress. These are barriers that have tested human potential. When someone like Eliud breaks them, our collective belief about what's possible changes," says Tony Bignell, VP, Footwear Innovation. "Barriers are inspiring to innovators. Like athletes, when a barrier is in front of us, we are challenged to think differently and push game-changing progress in footwear design."
The NEXT% platform is the ultimate expression of Nike's ambition to engineer footwear with measurable performance benefit. NEXT% is all about creating more efficient intersections between the body and technology to enable athletes to shatter personal boundaries —and sometimes, as our athletes have shown, break records. It is the ultimate meeting of sports science and purposeful design.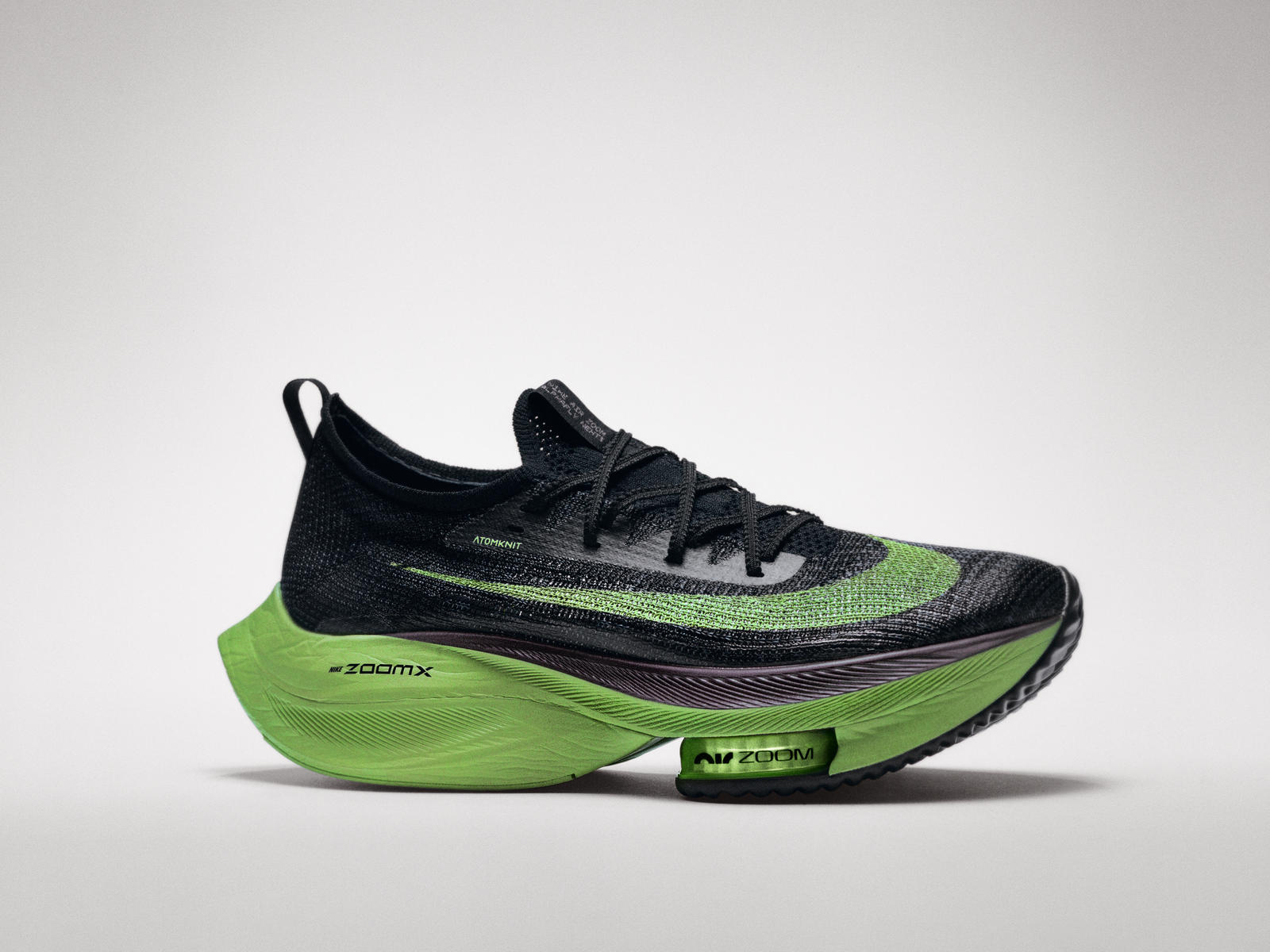 The Nike Air Zoom Alpha fly NEXT% evolves the learnings of the Vaporfly franchise, adding Zoom Air Pods in the forefoot, more ZoomX Foam in the heel and a lighter Atomknit upper.
"The groundbreaking research that led to the original Vaporfly unlocked an entirely new way of thinking about marathon shoes," says Carrie Dimoff, an elite marathoner and member of Nike's Advanced Innovation Team. "Once we understood the plate and foam as a system, we started thinking about ways to make the system even more effective. That's when we struck upon the idea of adding Nike Air to store and return even more of a runner's energy and provide even more cushioning."
BREAKING DOWN THE NIKE NEXT% SYSTEM
Nike NEXT% is a footwear innovation system engineered to give athletes a measurable benefit. Informed by sports science and verified by the Nike Sport Research Lab, the Nike Air Zoom Alphafly NEXT% features three critical components, working together to help runners on race day: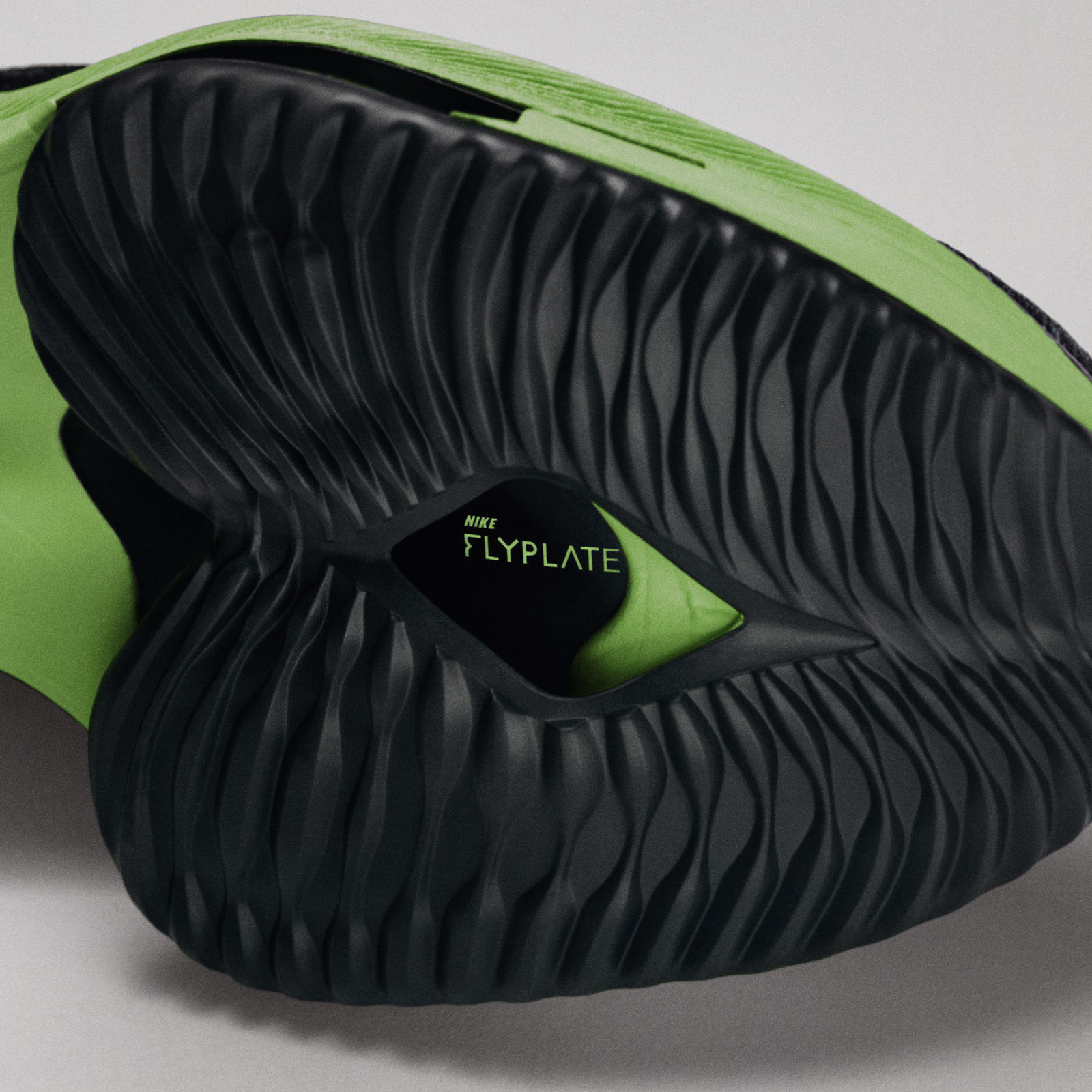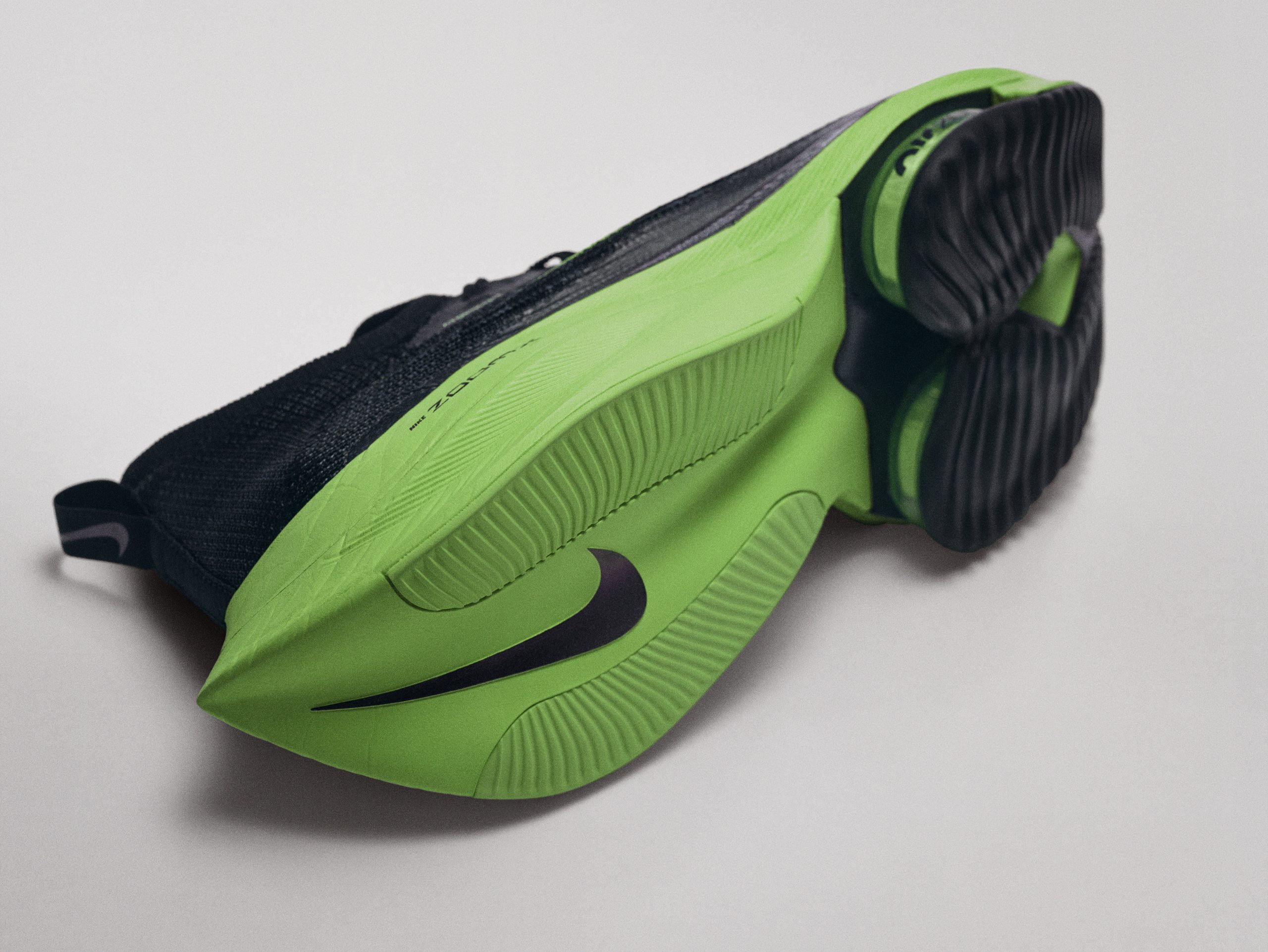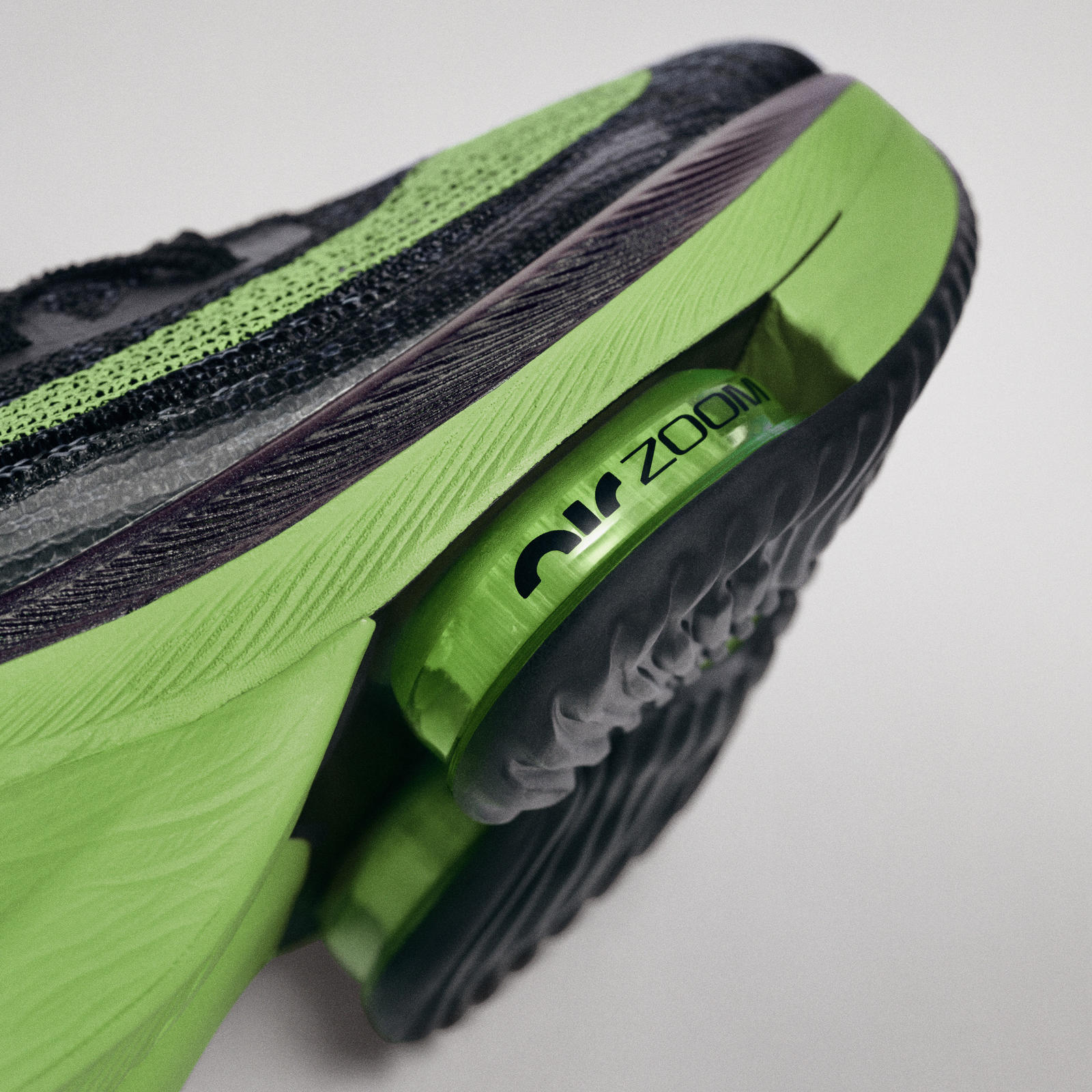 Nike's newest race-day shoe, the Nike Air Zoom Alphafly NEXT%features two new Nike Zoom Air pods, more ZoomX foam and a single carbon fiber plate (all updates from its predecessor, the Nike ZoomX Vaporfly NEXT%), and an ultra-breathable, lightweight Flyknitupper –all adding up to improved cushioning and running economy. The shoe is part of a suite of products releasing in summer 2020, including the Nike Air Zoom Tempo NEXT% and Nike Air Zoom Tempo NEXT% FlyEase, complementary training shoes that translate the principles of the Alphafly to rigorous daily use, and track spikes (the Nike Air Zoom Victory) that extend the NEXT% design ethos to new disciplines.
For the Tempo NEXT%, the NEXT% system is specifically tuned to training. The plate shifts from carbon to a composite —softer for added comfort over higher mileage —but still serves to provide stability and transition throughout a runner's full stride.
ZoomX, prized for its energy return and responsiveness, sits above the plate at mid and forefoot. For maximum impact protection and durability, Nike React Foam is used at the heel. The same Nike Zoom Air pods featured in the new Nike Air Zoom Alphafly NEXT% are also placed in the Tempo's forefoot to offer responsive cushioning and a sensation of propulsion. The Nike Air Zoom Alphafly NEXT%, Nike Air Zoom Tempo NEXT% and Nike Air Zoom Tempo NEXT% FlyEase give athletes of today an opportunity to stamp their mark and motivate athletes (and designers) of tomorrow to set even greater goals.
All images courtesy of Nike. All product names, logos, and brands are property of their respective owners. All company, product and service names used in this website are for identification purposes only. Use of these names, logos, and brands does not imply endorsement.
Brand: Nike
Browse more new releases

Please contact us to submit a press release
.