ASICS Launches The AW22 ACTIBREEZE Collection, With Advanced Breathable Technology Designed To Provide Lasting Comfort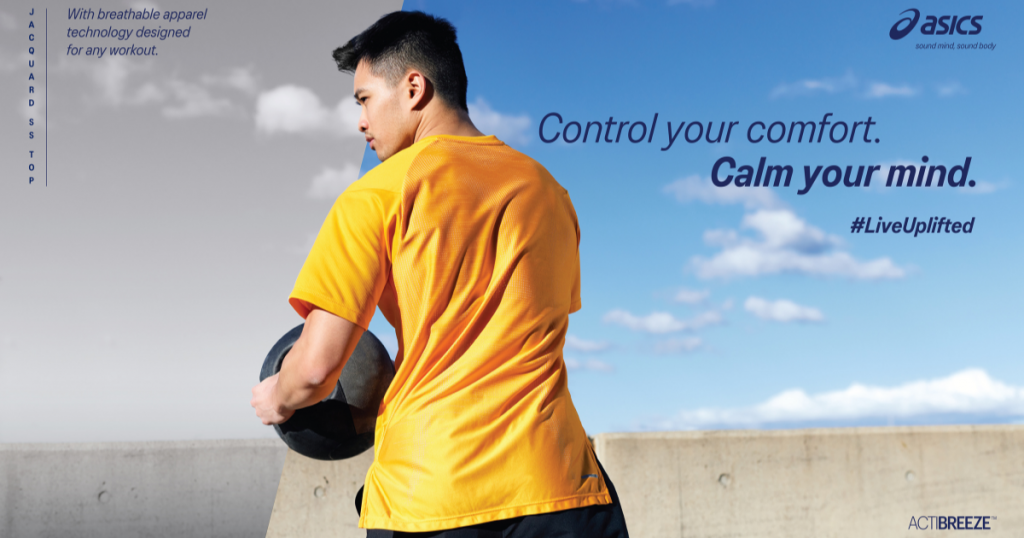 Published on:
3 August 2022
Available in:
Asia, Singapore
 Engineered by ASICS Body Thermo Mapping for excellent sweat absorption and effective ventilation 
 [August 2 2022 – Singapore] – ASICS introduces its AW22 ACTIBREEZE™ Collection, offering advanced breathability for lasting comfort. 
Originally developed for elite competitive athletes for performance at the highest level, the new ACTIBREEZE™ collection is ASICS' most advanced apparel technology to date. The inbuilt enhanced breathable technology minimises the effects of humidity between the garment and skin, keeping it light and breathable when worn. 
Developed to keep wearers cool and comfortable, the collection is engineered by the ASICS expert team for all sports and even casual wear in warmer conditions. Based on the ASICS Body Thermo Mapping proofed by the ASICS Institute of Sport Science (ISS), a strategic construction was used to decrease the humidity inside the garment and provide high breathability. This makes the ACTIBREEZE™ collection extremely functional for all wearers – including runners, athletes and even everyday sportswear enthusiasts.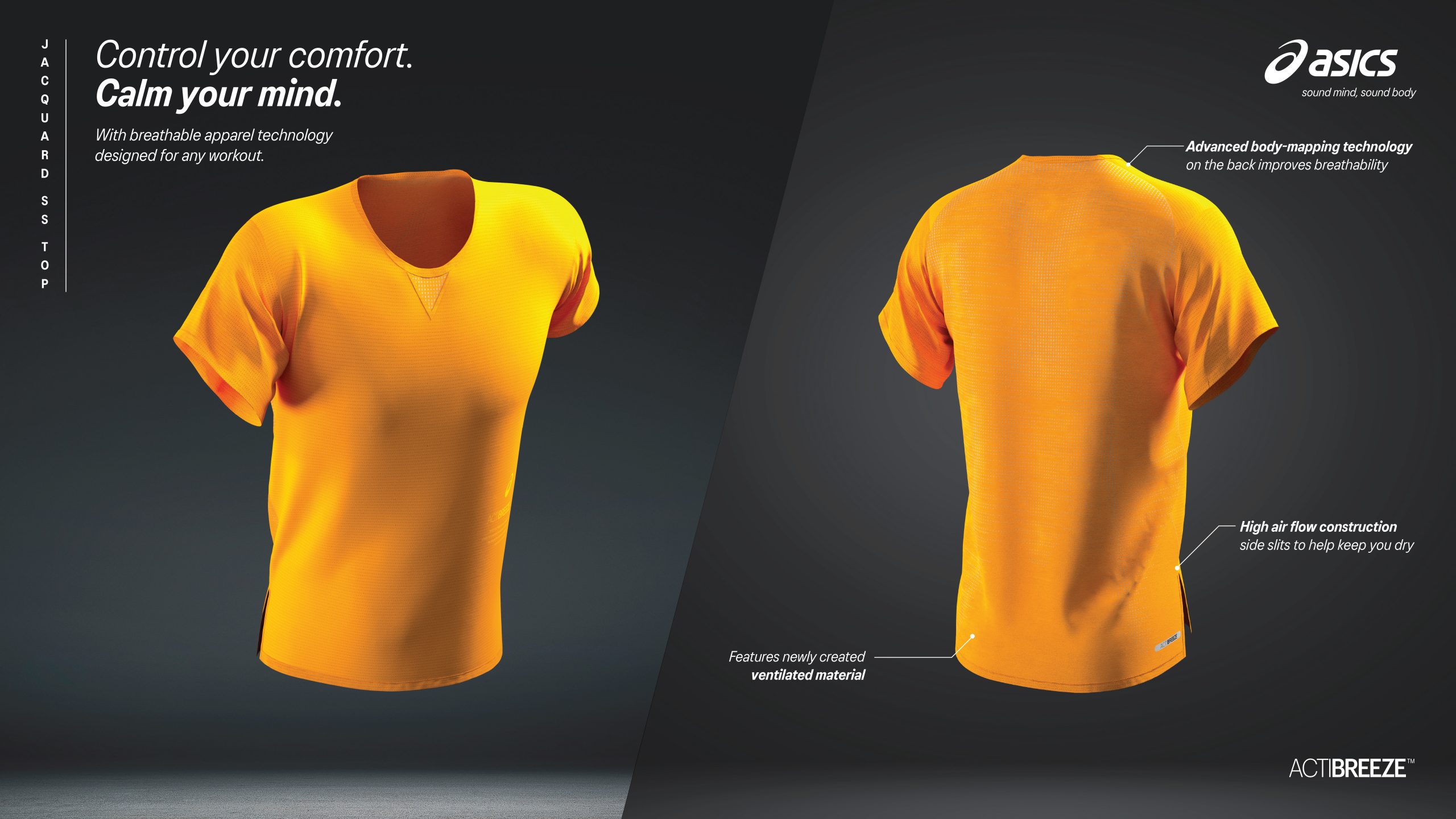 ACTIBREEZE™ features lightweight vented and moisture-wicking fabric, designed with advanced ventilation solutions that channels perspiration away from the skin, allowing the skin to breathe for superior comfort. 
Made with at least 50% recycled materials, the AW22 ACTIBREEZE™ collection is part of the ASICS commitment to sustainability – with lower environmental impact with a more sustainable manufacturing approach.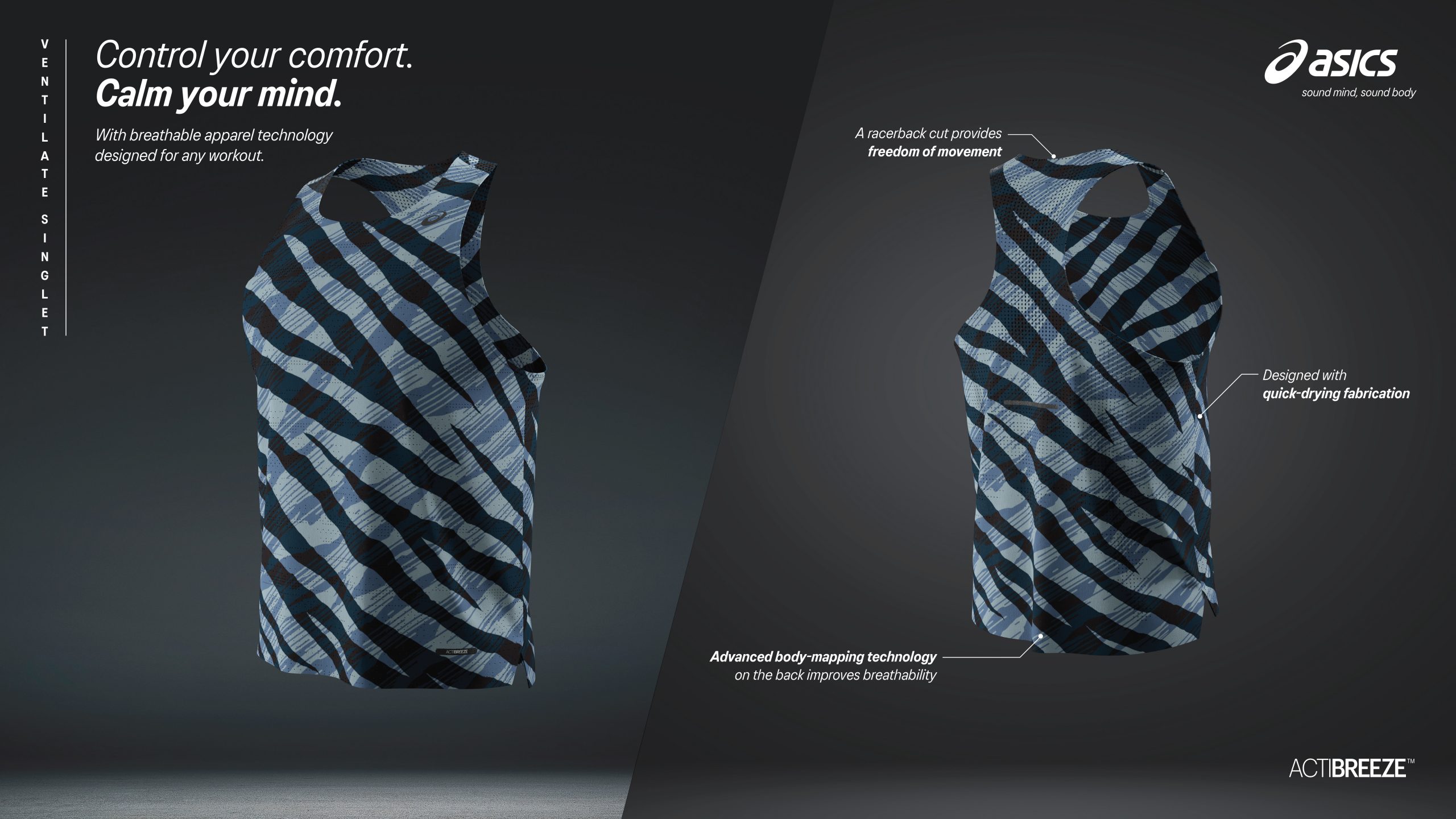 The new AW22 ACTIBREEZE™ collection includes: 
Training
1) ACTIBREEZE™ Warmth Double Russel Jacket (Men's)
2) ACTIBREEZE™ Jacquard SS Top (Men's)
3) ACTIBREEZE™ Jacquard LS Top (Men's) 
Performance Running
1) Ventilate ACTIBREEZE™ Singlet (Men's)
2) Seamless ACTIBREEZE™ SS Top (Men's)
3) Ventilate ACTIBREEZE™ SS Top (Men's and Women's)
4) Ventilate ACTIBREEZE™ Tank (Women's) 
PRICING AND AVAILABILITY 
The AW22 ACTIBREEZE™ Collection is now available in ASICS retail and online stores. The collection ranges from $69 to $269 and is available for purchase at ASICS Jewel, Plaza Singapura, Suntec City, Vivo City, Nex, Westgate, and asics.com. 
To find out more about the AW22 ACTIBREEZE™ Collection and the technology behind it, please visit asics.com. 
All images courtesy of ASICS. All product names, logos, and brands are property of their respective owners. All company, product and service names used in this website are for identification purposes only. Use of these names, logos, and brands does not imply endorsement.
Brand: ASICS
Browse more new releases

Please contact us to submit a press release
.