ASICS Launches Limited-Edition Products To Mark Founder's 100th Anniversary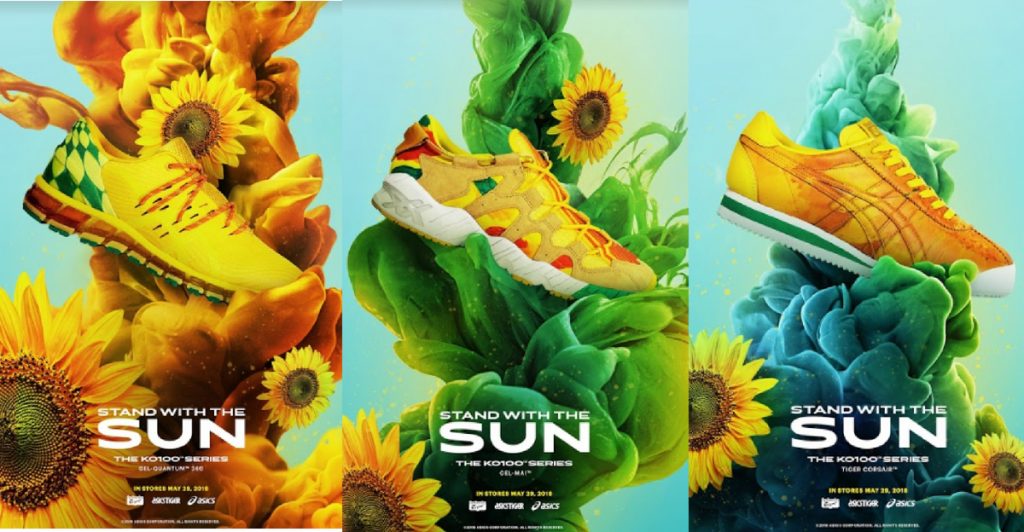 Published on:
23 May 2018
Sunflower Design Inspired By Kihachiro Onitsuka's Vision to Help People Live Healthier, Be Happier And Reach For Their Own Bright Future.
ASICS today unveils new limited-edition footwear and apparel marking the 100th anniversary of its founding father, Kihachiro Onitsuka.
Onitsuka founded the company in 1949 and established ASICS with a clear philosophy: to help people move more and feel healthy in both mind and body. From product innovations based on human-centric science to charitable partnerships, that philosophy continues to drive everything the company does today.
The new products from ASICS, ASICSTIGER and Onitsuka Tiger have beenspecially created to reflect Onitsuka's positive personality and pioneering spirit. Along with the trademark ASICS comfort and design, the footwear's fresh sunflower design features striking reds, oranges and yellows. These areinspired by Onitsuka's love of artist Vincent van Gogh and his desire to helppeople face towards their own bright future in the same way a sunflower reaches for the sun.
To ensure Onitsuka's legacy of inspiring future generation continues, ASICS will partner with Right To Play – an organization that uses sport and play to improve the lives of children in deprived communities around the world. $10 from every KO100TM shoe or clothing purchase will go towards sponsoring one child in Lebanon to play sports for 10 weeks.
Motoi Oyama, CEO of ASICS Corporation says: "Kihachiro Onitsuka built ASICS because he wanted to help people develop a healthy and active lifestyle and, ultimately, be happier. Much like sunflowers, he always headed towards the light and this was reflected in his personality and management style.
"These limited-edition products and the partnership with Right To Play are our way of celebrating his vision and passion on what would have been his 100thbirthday. We also want to remind people that as modern life gets busier,Kihachiro Onitsuka's desire to create sound minds and bodies has never been more important – both for individuals and society as a whole. Watch this spacefor more centennial celebrations as the year goes on!"
ASICS GEL-QUANTUMTM 360 KO100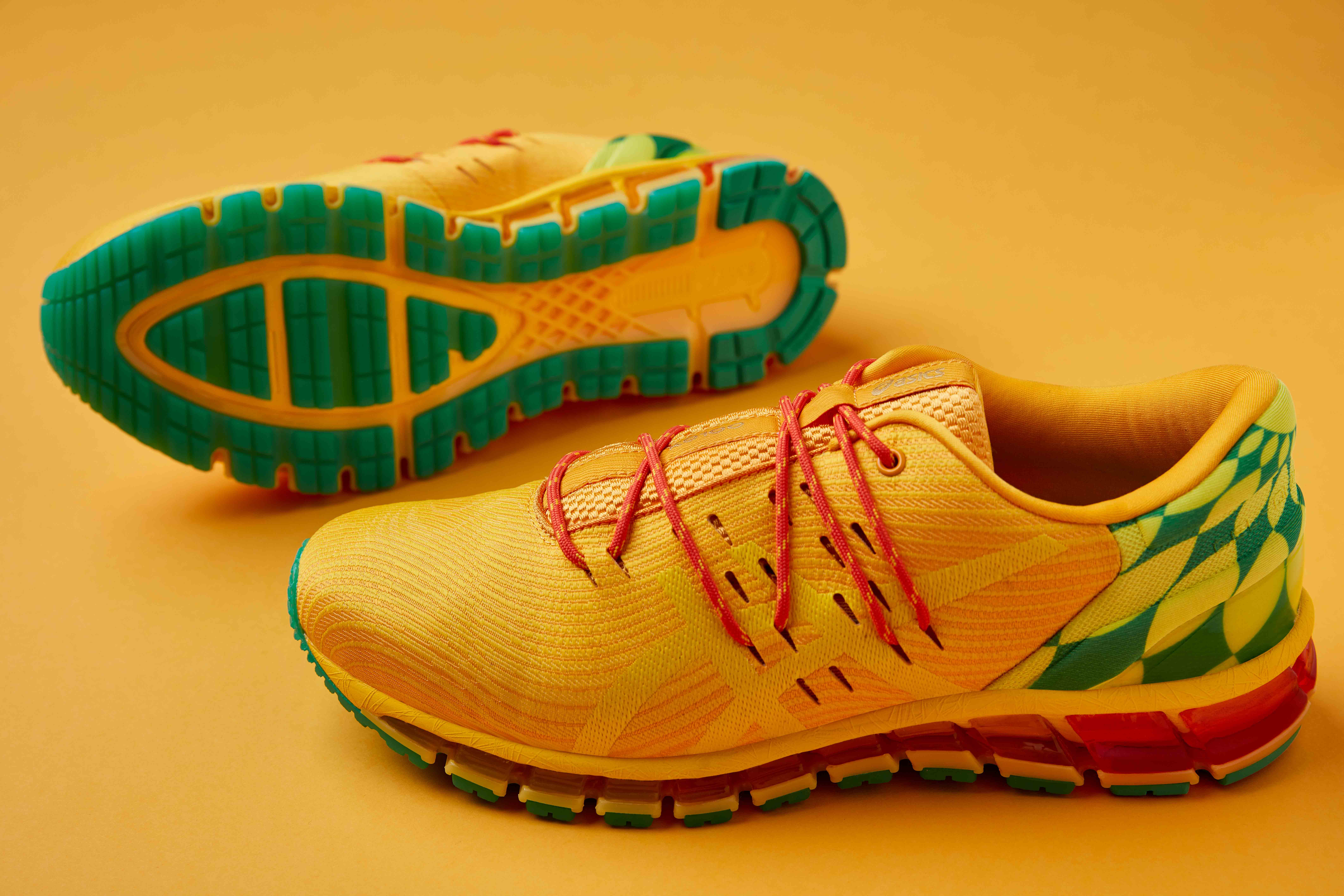 Constructed with 360 degrees of ASICS GEL® technology cushioning, the GEL-QUANTUM 360 KO100 available for both male and females balances high performance and comfort.
The heel design is inspired by 'himawari', or 'sunflower' in Japanese. The rubber sole and knit upper are shades of yellow and orange –designed to mimic the range of tones in a sunflower. Available from SGD259. 1918 pairs limited edition globally each.
ASICSTIGER GEL-MAITM KO100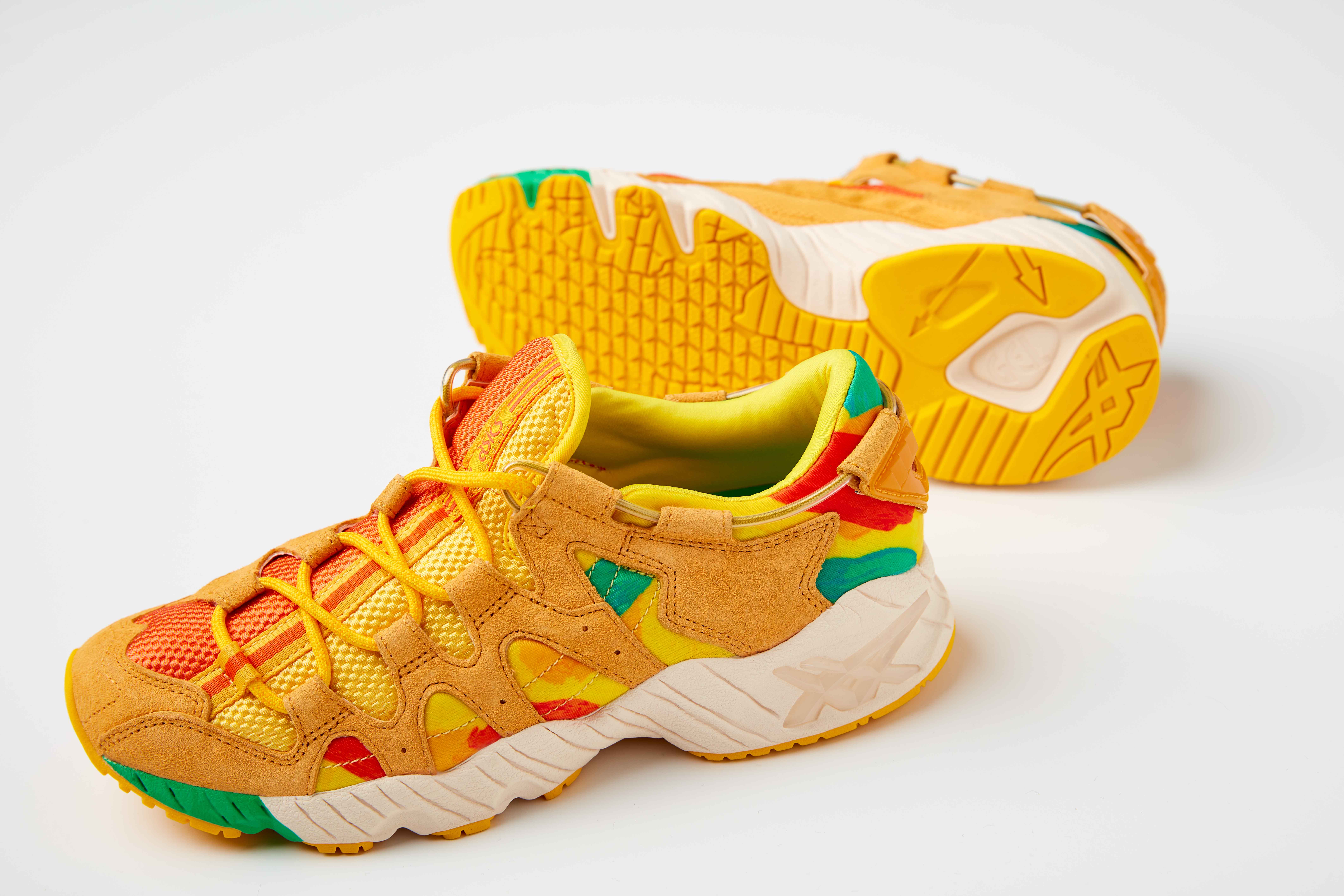 The unisex ASICSTIGER GEL-MAI KO100 offers a unique asymmetrical eyelet stay which tightens around both the forefoot and ankle of the shoe. The volume of the midsole emphasizes the fuzeGEL technology and superior cushioning, a key feature of the GEL-MAI.
The multi-colored upper includes subtle sunflower inspired patterns splashed along the mesh and suede overlays. Available from SGD189. 1918 pairs limited edition globally.
ONITSUKA TIGER CORSAIRTM KO100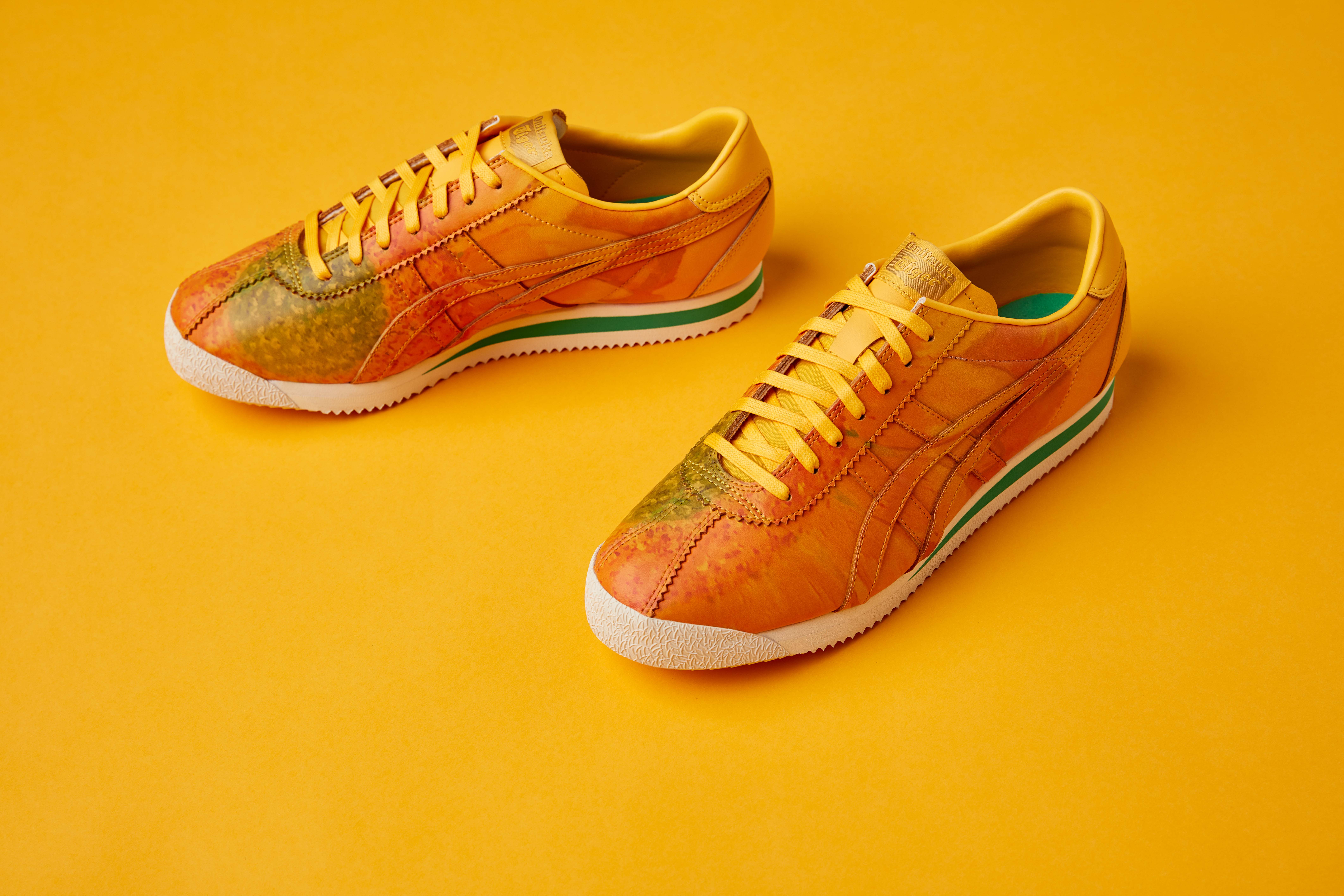 The unisex TIGER CORSAIR KO100 features increased cushioning, arch cookies, full-length midsole, thicker heel and E.V.A. midsole material to give the shoe a comfortable.
A new upper design features a splayed sunflower print while maintaining the same silhouette of the original TIGER CORSAIR sneaker. Available from SGD169. 1918 pairs limited edition globally.
KO100 APPAREL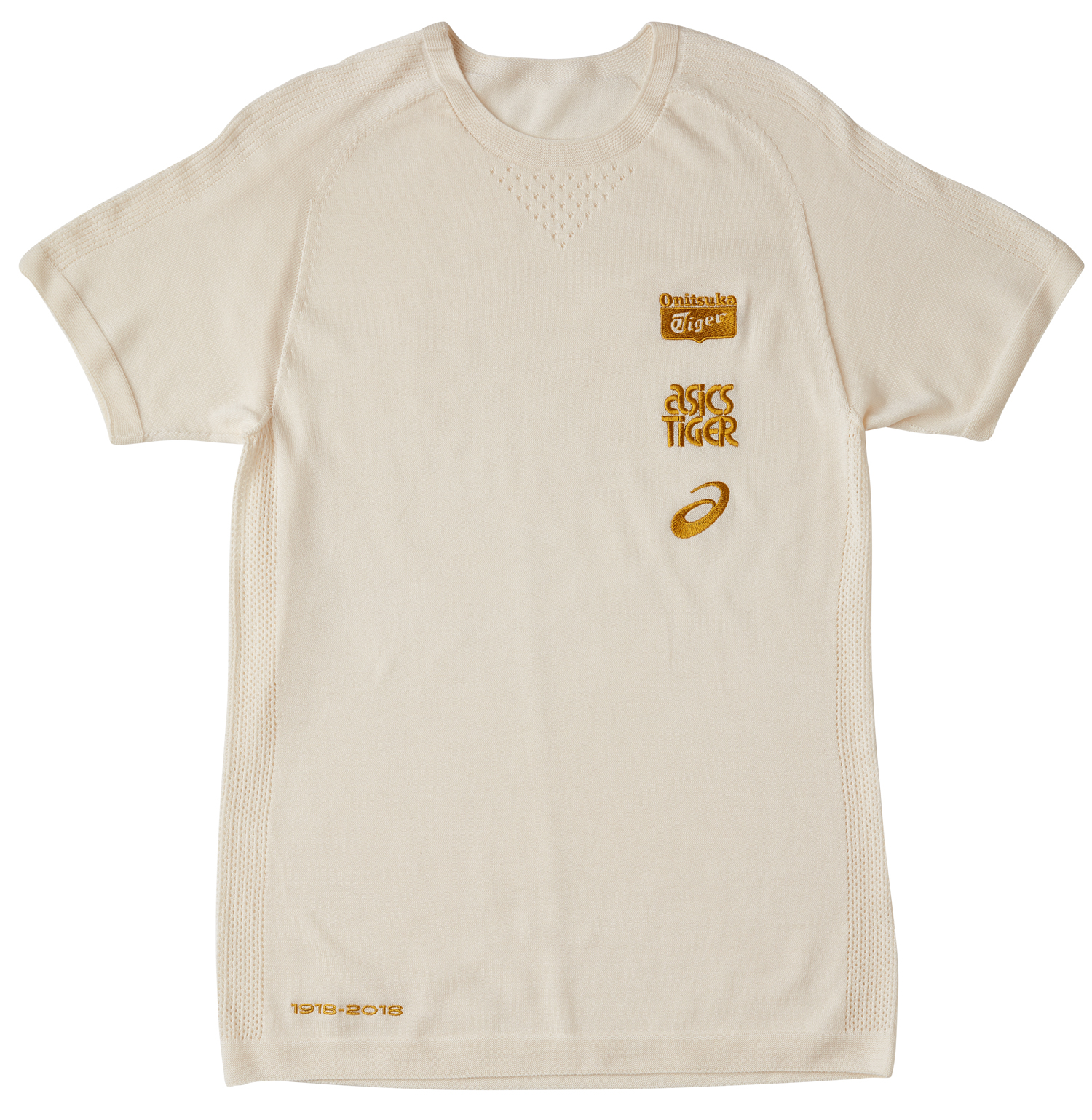 The limited edition KO100 apparel is a unisex set consisting of the SS Tee and Jersey Pant. Both are made from recycled materials and withoutthe use of fabric to reflect ASICS' commitment to sustainability and Kihachiro Onitsuka's foundingvision.
The apparel features the trio of ASICS logos –ASICS, ASICSTIGER and Onitsuka Tiger and an embroidered gold sunflower on the SS Tee. Available from SGD189.
To help celebrate the 100th anniversary of
Kihachiro Onitsuka, ASICS have also partnered
with GIPHY, the world's first and largest GIF platform. In collaboration withGIPHY, ASICS will create a series of ASICS Stand with The Sun GIPHY stickers for people to use in their daily social conversation, such as Instagram Stories and Facebook Posts. The collaboration will be available from 16th May. To access the stickers, search #StandWithTheSun and share your inspirational stories.
The products will be available at ASICS Plaza Singapura, ASICS Suntec City, ASICS Vivo City and Onitsuka Tiger Suntec City. The apparels will be available at ASICS Plaza Singapura and Onitsuka Tiger Suntec City. All products will be available in the respective stores from May 29, 2018.
Reference: ASICS Media Release
All images courtesy of ASICS. All product names, logos, and brands are property of their respective owners. All company, product and service names used in this website are for identification purposes only. Use of these names, logos, and brands does not imply endorsement.
Brand: ASICS
Browse more new releases

Please contact us to submit a press release
.