Adidas Launch Ultraboost 20 Celebrating Its Partnership With The ISS U.S National Lab – A New Era Of Innovation In Space To Empower Athletes On Earth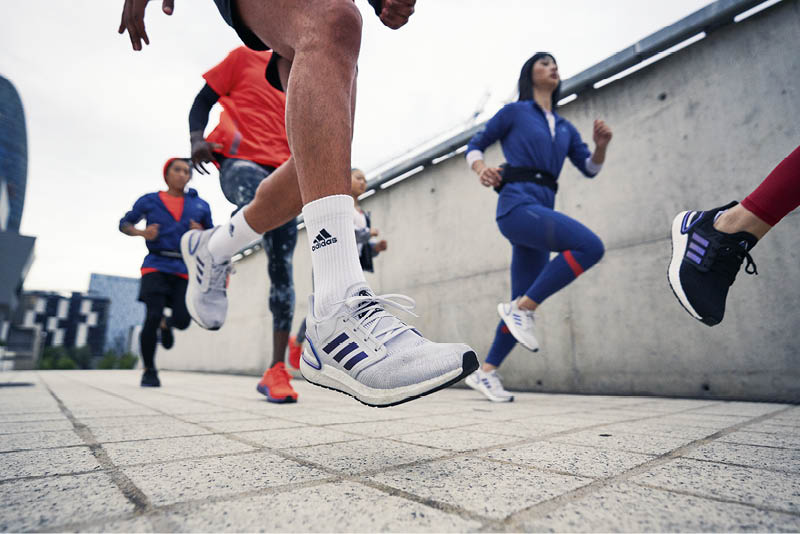 Published on:
28 November 2019
Available in:
Asia, World, Singapore
Following announcement of long-term partnership with the ISS U.S. National Lab, new adidas Ultraboost 20 is revealed
Created using pioneering Tailored Fiber Placement technology, the new upper, paired with iconic optimized Boost midsole, provides ultimate responsiveness and comfort
adidas announces plans to send Boost technology on a NASA-contracted cargo mission to the orbiting ISS for research and development of future products
adidas has also created Train Like An Astronaut – an exclusive training programme to help runners reach peak performance
adidas Ultraboost 20 will be available on Earth, worldwide from December 6, 2019
Singapore: Today, adidas Running reveals the adidas Ultraboost 20 in partnership with the International Space Station (ISS) U.S. National Laboratory, once again revolutionizing its iconic leading performance running shoe. Drawing parallels with the construction of a space shuttle in which every part has a unique purpose, each element in the adidas Ultraboost 20 has been maximized for a specific performance-driven function, allowing athletes to elevate their performance to new heights.
The new silhouette is the result of relentless stress testing in the lab, countless hours of research, and feedback from thousands of runners; the ultimate combination of comfort and responsiveness, designed to give runners the confidence to go beyond.
adidas Ultraboost 20's new and advanced Primeknit upper features Tailored Fiber Placement (TFP) technology. The innovative technique lays down fibers to the millimetre, resulting in a high-performance, lightweight upper which is precisely stitched and constructed. From take-off to landing, runners can initiate control with a shoe that exactly calibrates foot support to fully unleash the explosive energy of boost.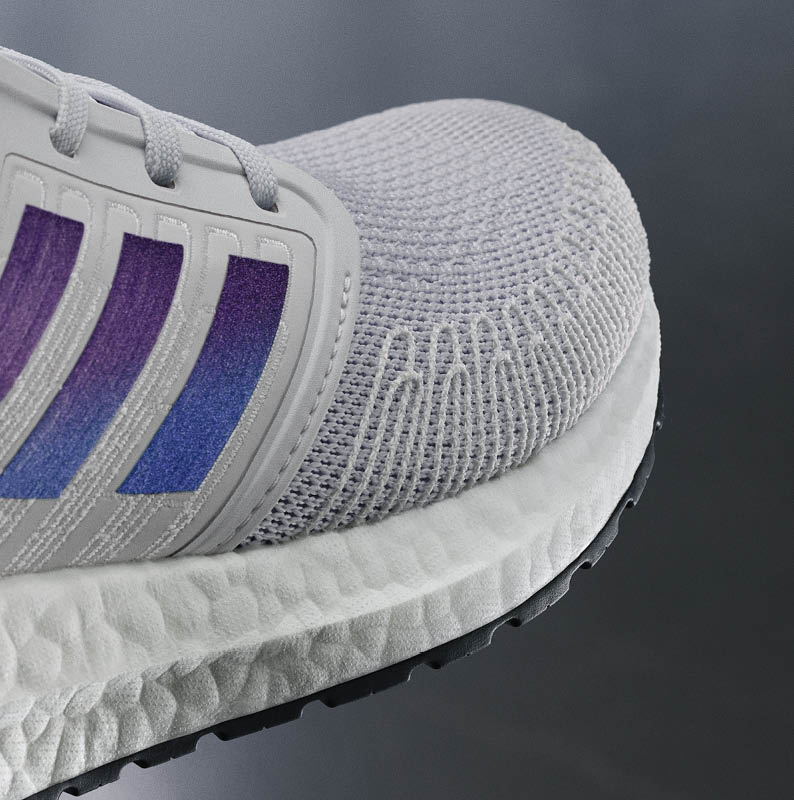 Meanwhile, the Boost midsole captures the energy in every stride and returns it at toe-off to propel runners forward, allowing them to take their run to the next level with out-of-this-world energy return. At the same time, the 3D Heel Frame – a stripped-back design which cradles the heel and locks it firmly in place – brings the perfect mix of adaptability and support. The adidas Ultraboost 20 features:
Primeknit with TFP – An evolutionary upgrade to adidas Ultraboost 19, the Primeknit now features
data-driven Tailored Fibre Placement technology, which lays down fibres to the millimeter to create an upper that delivers calibrated support and a flexible fit for each runner's foot
Optimized Boost – the adidas Boost midsole captures the energy in every stride and returns it at toe-off to propel the runner forward, offering high energy return every step of the way
Stretchweb – The Stretchweb outsole works in harmony with the Boost midsole while Continental
rubber gives maximum traction on all surfaces
Torsion Spring – A lightweight construction for enhanced support on landing and a snappy
transition to propel runners forwar
Sam Handy, Vice President Design, adidas Running, said: "The revolutionary Ultraboost range has consistently pushed the boundaries of running shoe design since first launching, with each new release going one step further than its predecessors. In the adidas Ultraboost 20, we have lift-off again. The new silhouette has been carefully crafted to provide a high level of energy return for the wearer, combining our iconic Boost midsole with a Primeknit upper featuring Tailored Fiber Placement. This means the shoe responds to every step by propelling the runner forward. The design aesthetic of the new adidas Ultraboost 20 takes inspiration from our partnership with the ISS U.S. National Lab and, with more to come from the partnership, we plan on taking Boost to even greater heights."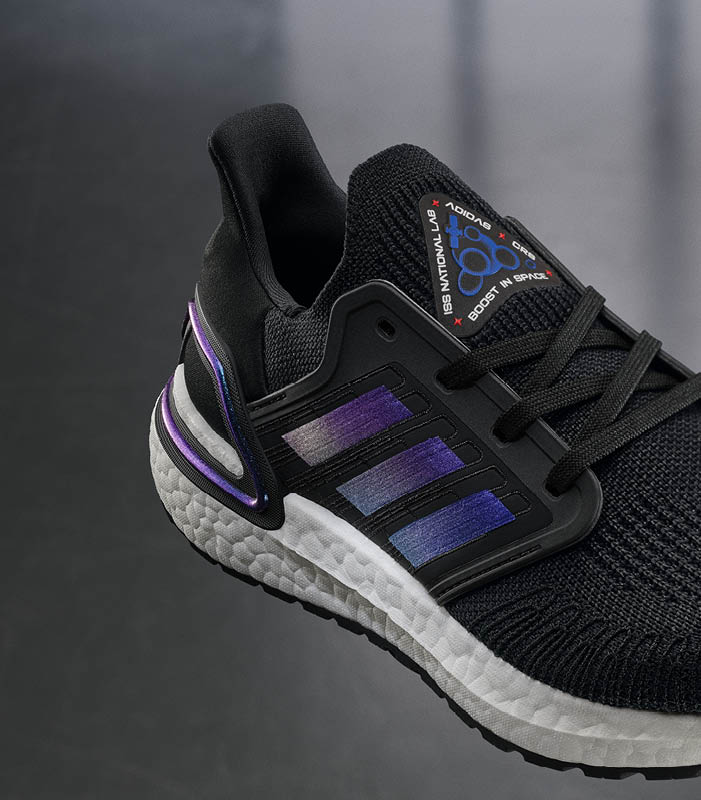 Announced earlier in November 2019, as part of its open-source culture of collaboration, adidas has officially partnered with the ISS U.S. National Lab to innovate, learn, and share information with the vision of co-creating the future of sports performance.
Beyond integrating aerospace grade technology with the adidas Ultraboost 20 and as part of the ground-breaking long-term partnership, adidas will send Boost technology on a mission up to the ISS. In space, the scientists will study the BOOST molding process without the distraction of Earth's gravity, so adidas can unlock the future of boost. The objective is to leverage the findings at scale in BOOST midsoles of the future. Adorned with an ISS U.S. National Laboratory space patch, the adidas Ultraboost 20 pays homage to this upcoming mission and as a symbol of the partners' commitment to innovate.
Through its partnership with the ISS, adidas has gained deep insight into how astronauts, prepare for the physical and mental strain of living in space. With these insights and in collaboration with EXOS – a world-leading human performance lab – adidas has created an exclusive workout program for runners worldwide to challenge themselves and experience what it takes to train like an astronaut.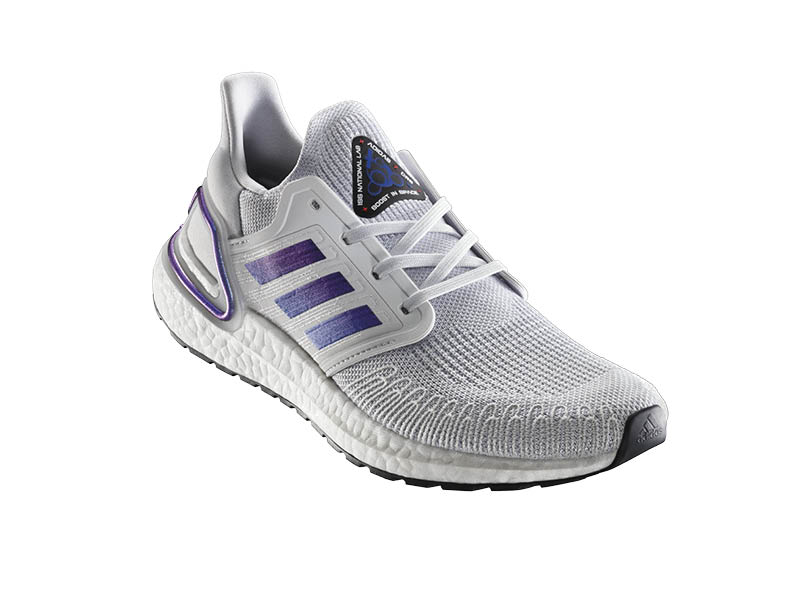 The adidas Ultraboost 20 will drop in a number of limited-edition colorways in the lead-up to the official global launch on December 6, 2019. It will be available at Suntec City, Vivocity, Bugis Junction, The Shoppes at Marina Bay Sands, Paragon, Ion Orchard and Jewel.
All images courtesy of adidas. All product names, logos, and brands are property of their respective owners. All company, product and service names used in this website are for identification purposes only. Use of these names, logos, and brands does not imply endorsement.
Brand: adidas
Browse more new releases

Please contact us to submit a press release
.