Adidas Celebrates The Benefits Of Running In The Comfort Zone With The All-New Supernova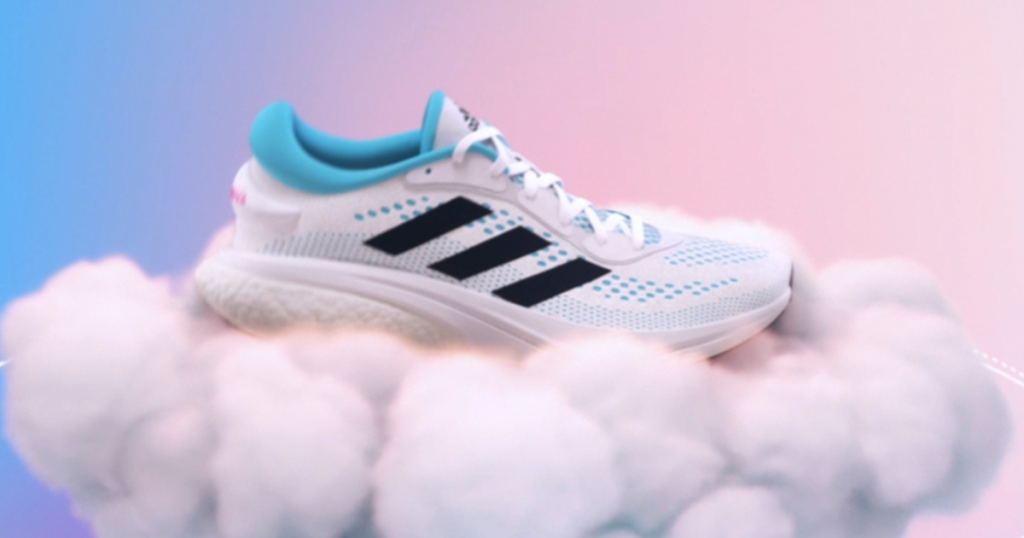 Published on:
30 June 2022
Available in:
Asia, Singapore
adidas shows the value of staying in your comfort zone with the launch of the all-new Supernova, rejecting the commonly held belief that progress only comes when you push yourself out of it
The latest addition to the Supernova franchise is designed to provide high levels of comfort for the body and mind
The new shoe has a 12% lower carbon footprint for the female version and a 10% lower carbon footprint for the male version compared to the previous model.
adidas Supernova will be available via the adidas app, online at www.adidas.com.sg/supernova and in stores from July 7
Singapore, 29 June 2022 – Today, adidas Running unveils the all-new adidas Supernova, designed for every day and entry-level runners as well as those who enjoy easy running, providing comfort for their feet and the mind.
EMBRACING THE COMFORT ZONE
After being told for years that nothing good happens in the comfort zone and those results can only be achieved by pushing out of it, the new adidas Supernova is set to change the game. Encouraging new runners to embrace their comfort zones, the shoe is designed to help them discover the joys of running and make it a long-term habit.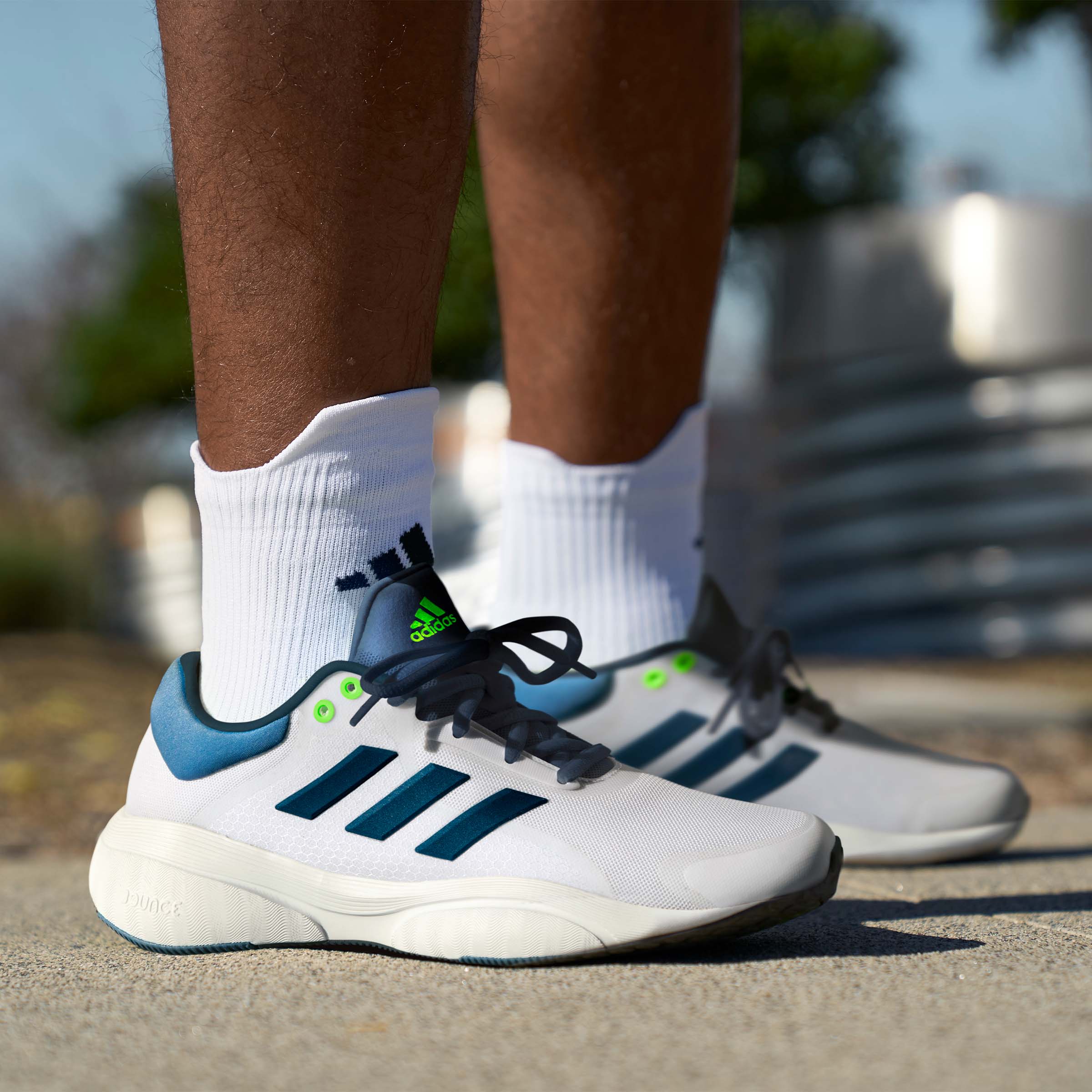 Dr. Stephen Seiler, professor of sport science at the University of Agder, said: "For years, people have advocated the "no pain no gain" philosophy when it comes to training, and that progress can only come from breaking out of your comfort zone. But carefully studying the best runners in the world has taught us that running in your comfort zone should be an essential part of endurance training, whether you're an elite athlete or a complete beginner. Running at this low, easy intensity is essential for making exercise a sustainable habit, achieving consistency and longevity in endurance training, and finding the joy in running."
Runners of all abilities can benefit from and improve their performances by staying in their comfort zone. Training within your comfort zone not only helps runners to establish a sustainable habit, but it can also help them develop confidence in their running and their selves.
Nora Hall, a member of adidas LA Runners, found: "To me, the most beautiful thing about running is that it's so personal. My pace, my distance, my time. And when I feel more comfortable with the way
I run, then I feel more confident in my own skin. The most important thing I have learned throughout my running journey is that you can be comfortable and still achieve amazing things."
COMFORT FROM THE FIRST STRIDE
Crafted with the specific needs of entry-level runners in mind, the key features of the new adidas Supernova are:
Comfort meets energy – the precisely balanced mix of bounce and boost in the midsole is designed to deliver comfort and energy return with every stride
Padded tongue & heel – the new padded tongue and heel construction delivers a comfortable feeling from the outset
Grip for any terrain – the direct-injected TPU outsole is designed to deliver grip, resulting in a comfortable run on any terrain
Created through a female lens – the shoe has been crafted to deliver a tailored fit for women, with a silhouette that mirrors the anatomy of the female foot, ensuring that women feel comfortable and supported on their runs
INCORPORATING ADVANCEMENTS IN COMFORT AND SUSTAINABILITY
The new adidas Supernova not only incorporates advancements in technology and comfort but also in sustainability. The new product has a 12% lower carbon footprint for the female version and a 10% lower carbon footprint for the male version compared to a previous model, marking the first time that adidas has created an entry-level product with such a low carbon footprint at scale.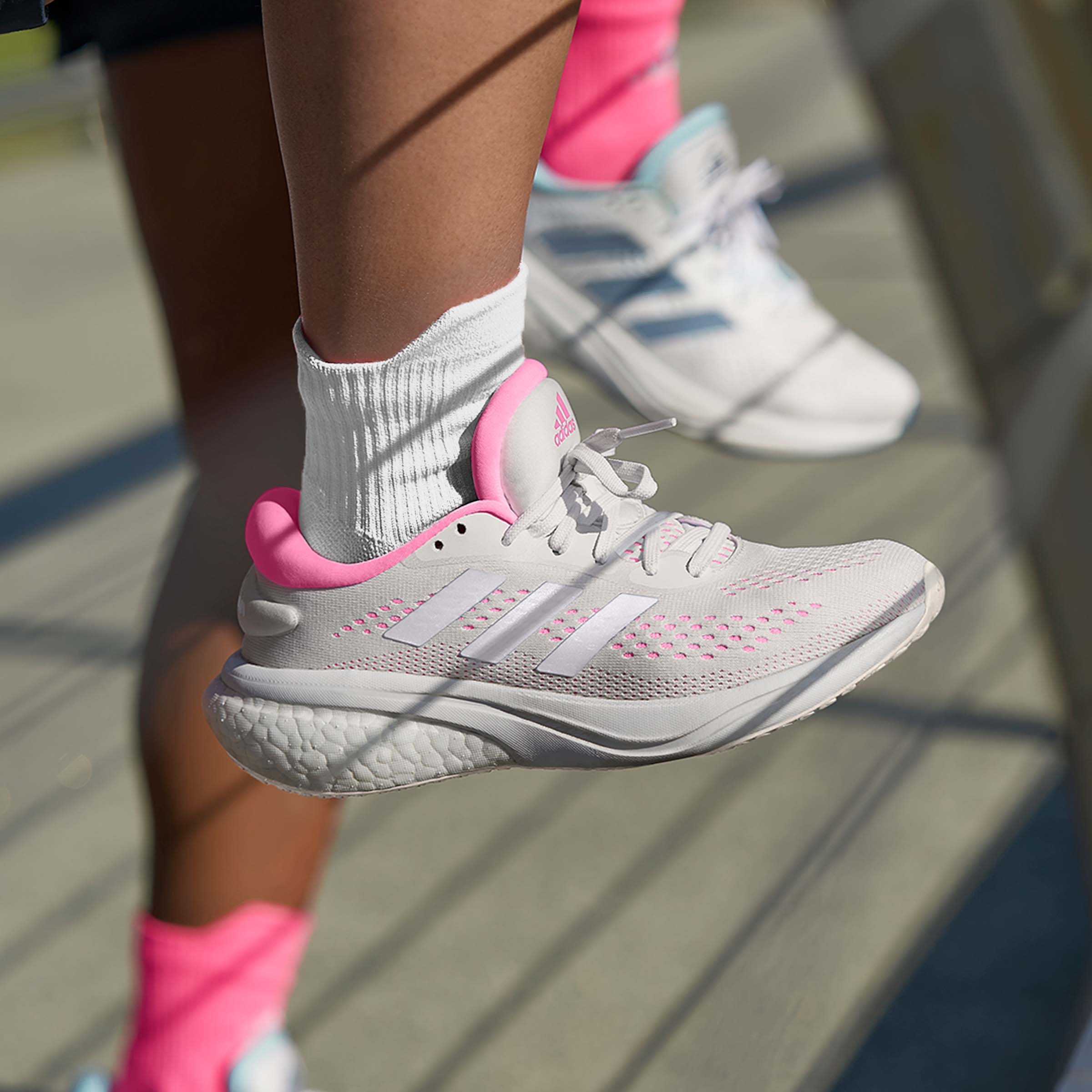 From raw material extraction, processing, packaging, all the way to the end of the product's life, adidas calculate and communicate its carbon footprint, conforming to an internationally recognized standard: ISO 14067. To reduce our footprint, we need to measure it. The concise footprint results made available to consumers provides full transparency on the complete lifecycle of the product. This is just one of our initiatives to help reduce our footprint.
Charlotte Heidmann, adidas Running Product Manager, commented: "With the newest iteration of the adidas Supernova, we created a running shoe that is focused in every part on high comfort and energy return to bring in new runners and help existing runners progress within running. Furthermore, the whole lifecycle of the product has been considered to make the new Supernova a more carbon efficient shoe."
COMMUNITY ACTIVATIONS WITH ADIDAS RUNNERS
As part of the adidas Supernova community activations, adidas Runners will be hosting "Bring-A-Buddy" runs for beginners in local cities across the globe. These events will provide an opportunity for runners of all levels to run at various beginner-friendly paces, including an option for a comfort run/walk pace.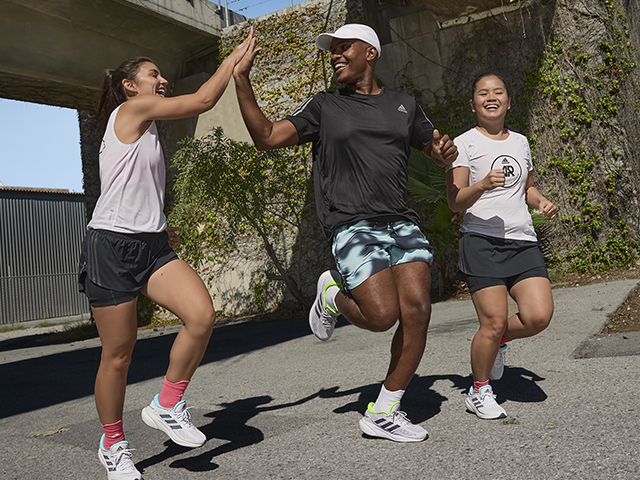 In addition to the group runs, there will be in-store panel talks held by AR captains, coaches and community spokespeople in select adidas stores.
PRODUCT INFO
The new adidas Supernova, which will launch in two different colorways – bliss blue and beam pink for women and solar green for men – will cost S$150 and will be available to Creators Club members on June 29 and available globally from July 7 in-store and online at www.adidas.com.sg/supernova via the adidas app and at select Performance stores below:
adidas Brand Centre Orchard
adidas Suntec City
adidas Marina Bay Sands
adidas Vivo City BCS+ (L1)
adidas Bugis Junction
adidas ION Orchard
adidas JEM
adidas Jewel
adidas Waterway Point
adidas Tampines One
adidas Causeway Point
adidas OG People's Park
To find out more, please visit: www.adidas.com.sg/supernova
All images courtesy of adidas. All product names, logos, and brands are property of their respective owners. All company, product and service names used in this website are for identification purposes only. Use of these names, logos, and brands does not imply endorsement.
Brand: adidas
Browse more new releases

Please contact us to submit a press release
.