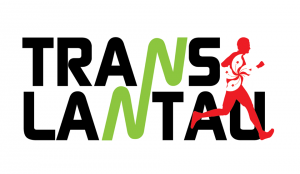 At a glance
---
Location Hong Kong, Hong Kong

Happening in: March

Race categories: Ultramarathon

Next on: March 2nd, 2018

Race website




Facebook page



The race
---
Seeking to test your endurance with an off-road ultramarathon event? Now into its 4th edition, the TransLantau 2015 flagged off with 2000 participants, representing 50 nationalities. The trail running event is held on South Lantau Island, Hong Kong. Participants have the opportunity to tackle this challenge solo or as a team of two.

The Ultra 100km with +5,800 m elevation, and the 50km with +2,700 m elevation cover two country parks on South Lantau with 90% on trails. As a UTMB Qualifying Race, the 50km race offers 1 point, while the 100km offers 3 points. Cut-off times are 32 hours and 13 hours respectively.

Both the 50km and 100km are challenging races that require adequate training to tackle the scenic trails. The 100km route includes steep climbs and downhills, the highest climb being the Lantau peak (934m). Although it offers 9 refreshment posts are located along the route, the race is semi-self sufficient, and runners have a list of mandatory items to carry. To qualify for the 100km, you must be a finisher of a 100km trail race OR a 50-km trail race in <12h within the last 2 years. The route is marked with Yellow ribbons and signs at intersections, and the race includes over 220 volunteers and 15 mobile paramedics at various checkpoints to ensure a safe event experience.

For those seeking a shorter distance, 2015 introduced a new course - the 25km with +900 m elevation and a cut-off time of 8 hours, or the 15km with +560m elevation and no cut-off time.
Route map(s):