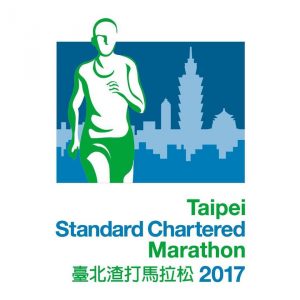 At a glance
---
Location Taipei, Taiwan

Happening in: January

Race categories: Full Marathon, Half Marathon

Next on: January 28th, 2018

Race website




Facebook page



The race
---
Although only in its third year, the Standard Chartered Taipei Charity Marathon 2015 almost doubled its number of participants since its inception in 2013, growing from 20,000 to over 37,000 from 39 different countries. The race categories include the full and half marathon distances, as well as the shorter 8km, 3km Fun Run and 3km Kids Dash.

The main purpose of this charity event is raising awareness of the difficulties faced by the visually impaired in seeking employment, and fundraising for their cause. Hence, what truly set this event apart was the participation of 220 visually-impaired runners, guided by their running buddies and guide dogs, as well as the visually-impaired helpers at aid station, supporters, and even photographers. The event proved that when given an opportunity, the visually-impaired can, and thus should be successfully and usefully be integrated into society, instead of marginalised.

The race route commences in front of the Presidential Palace, crosses the Zhongshan Bridge, splits off at the Tiding Boulevard Highway, snakes along the Keelung River, and finishes at Dajia Riverside Park. The event wrapped up with a carnival, where the public can learn more about the accomplishments and challenges of the visually impaired.
Route map(s):