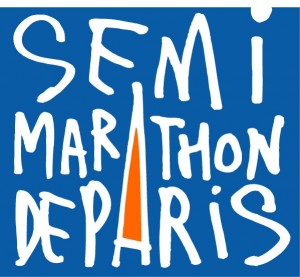 At a glance
---
Location Paris, France

Happening in: March

Race categories: Half Marathon

Next on: March 5th, 2017

Race website




Facebook page



The race
---
The Semi-Marathon de Paris is an unmissable race. Two months after your New Year's resolutions for 2016, this season-opener is your chance to really get back in the swing of things. Speed, timing, motivation, performance: this race will set the pace for all your athletic challenges in the year to come.

Whether you're still a bit of a running newbie or a total tarmac addict, the Semi-Marathon is just the right length. The Semi-Marathon de Paris is also run on relatively flat terrain, which means that anyone can take part. That's why over 40,000 people register every year to pound the streets of the world's fashion capital.

The race will start on the Esplanade du Château de Vincennes, but you'll soon hit good old tarmac in the streets of the 12th arrondissement. Place de la Nation, Place de la Bastille: so long as your legs don't fail you, you will cross the capital's most iconic squares before reaching Châtelet. No time to stop at Les Halles for a panini – it will already be time to head back to Parc Floral to receive your finisher's medal.

You won't be alone: over 4,000 foreigners intend to defend their countries' honour whilst enjoying the party atmosphere guaranteed by musical entertainment along the entire route.
Route map(s):