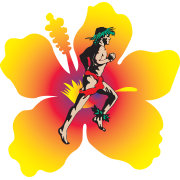 At a glance
---
Location Honolulu, Hawaii, United States

Happening in: December

Race categories: Full Marathon

Next on: December 9th, 2018

Race website




Facebook page



The race
---
The Honolulu Marathon is the fourth largest marathon in the US, attracting around 30,000 participants each December.
It is unique in that there is no limit on the number of participants and there is no cut off time, therefore attracting both fast runners as well as walkers.
The race is extremely popular due to its exotic location in tropical Hawaii and for its scenic route through the streets of Waikiki, around the iconic Diamond Head volcano and through the beautiful neighbourhoods of Kahala and Hawaii Kai. The race course is generally flat and has consistent fine weather conditions, ideal for PBs!