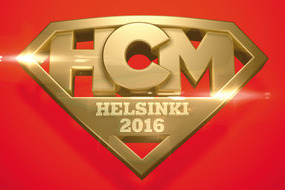 At a glance
---
Location Helsinki, Finland

Happening in: August

Race categories: Full Marathon

Next on: August 12th, 2017

Race website




Facebook page



The race
---
Helsinki City Marathon got people running since the 1980s and is still the biggest marathon event in Finland. The route of the Helsinki City Marathon is strongly influenced by the sea and the parks of Helsinki. Almost half of the course follows the coast line of the Baltic Sea, and the course going through nice islands and parks will guarantee you an unforgettable marathon experience. The marathon kicks off at the and ends at the Helsinki Olympic Stadium, the largest stadium in Finland.

On the same day with the Helsinki City Marathon, there will be a Helsinki Street Run 17km run and also Minimarathon for children on Saturday August 13, 2016 at 10 am.

There will be a total of 14 refreshment stations that provide runners with water, sports drink and banana or pickled cucumbers. Runners can even choose to bring their own refreshments and allocate to different refreshment stations before the race by placing them into baskets labelled with their race bib, name and distance marker at the respective refreshment stations.
Route map(s):