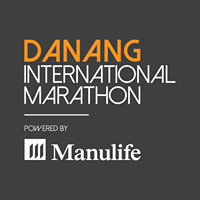 At a glance
---
Location Da Nang, Vietnam

Happening in: August

Race categories: Full Marathon, Half Marathon, 10 km, 5 km

Next on: August 12th, 2018

Race website




Facebook page



The race
---
The city of Da Nang is ready to invite you once again to the most beautiful and exotic beach town of Viet Nam.
Your quest of endurance will be fulfilled by one of the most magnificent marathon courses in South East Asia!
The runners and visitors will be embraced by this third largest city in Viet Nam. This city is also surrounded with several UNESCO world heritage sites including the Imperial City Hue and Hoi An Ancient Town.

The Da Nang International Marathon will include a Marathon (26.2 miles / 42.195 Km), a half Marathon (13.1 miles / 21.0975 Km), and a 5K fun run for all to enjoy. The course will be IAAF-AIMS certified to international standard with official timing record.
Route map(s):