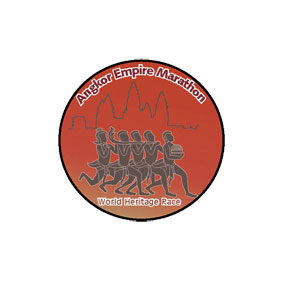 At a glance
---
Location Siem Riep, Cambodia

Happening in: August

Race categories: Full Marathon, Half Marathon, 10 km

Next on: August 6th, 2017

Race website



The race
---
Since the first edition in 2014, the Angkor Empire marathon is the first full marathon in Cambodia. The race is situated in majestic Angkor Wat, a temple complex and the largest religious monument in the world. When running this race, you will get to run through some breathtaking scenery including some of Cambodia's ancient temples. The route is also known to be typically flat, and runners can expect to get their PBs at this race!

Siem Reap is a growing Cambodian city that is a popular tourist destination. Surrounding the city is a range of ancient temples, well preserved and beautiful to visit. In the city itself you will find a variety of restaurants, lively nightlife and plenty to see and do.

The most popular tourist attraction around Siem Reap is the Angkor Wat temple, a sight that you will see during your marathon run and definitely one that you consider taking more time to explore. Considered the 7th wonder of the world, the Angkor Wat temple is astonishingly well preserved. It is the largest religious monument in the world and when visiting, you cannot help but be awe struck by its majesty.