A real life story about how running creates possibilities. 
Started from run-for-health to run-for-WorldMarathonMajor, hear what Joshua Felix S. Tadena, the endurance running enthusiast, shared about his running journey and how running changed him.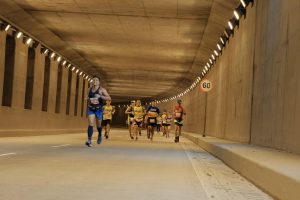 JRL:
How would you introduce yourself to the running community?
Joshua Felix S. Tadena:
I am Joshua Felix S. Tadena, a 29-year old endurance athlete hailing from the Philippines. I am a systems engineer by profession on one of the leading antivirus companies in the world by day. Aside from dealing with software issues and having malware for breakfast at work, I also train and compete in my free time. I already finished a lot of races around Asia since 2011, conquering eight full marathons, few trail runs and a series of duathlons.
JRL:
When did you first pick up running, at what age and what inspired you to do so?
Joshua Felix S. Tadena:
Since I was a hyperactive kid as a child, my parents told me that I learned running first before I can walk! I seriously took running last 2011 when I felt heavy and had no exercise. My blood pressure and sugar started to go up and my doctor advised me to lose weight. I discovered that I have a track oval around two kilometers away from work and it instantly inspired me to run. I bought a pair of running shoes and signed up for a 5K run! I prepared for a month for that and on May 1st, I finished my first 5K finish line. I also found some old friends who are already running half marathons at that time and I asked myself that if they can do that, I can do it too!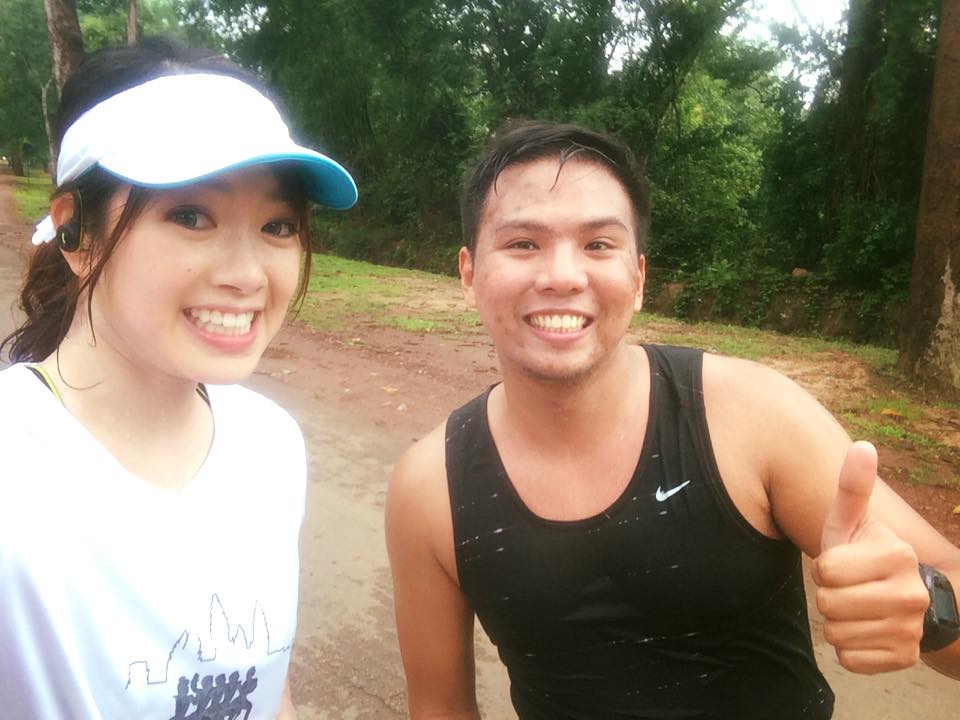 JRL:
What is your favourite running quote?
Joshua:
I love running quotes and I post it a lot on my social media pages. But my favorite is from track and field coach and Nike co-founder Bill Bowerman and he said: "There's no such thing as bad weather, only soft people." I don't like training in the rain but this quote constantly reminds me that I live in a tropical country, and therefore, I shouldn't have any excuses not to run in bad weather. It can be summed up in two words: "No Excuses". In running, there shouldn't be any excuses. Excuses are for soft people! We train be be tough! No excuses!
JRL:
Which is your dream race?
Joshua:
My dream race is to run a World Marathon Major. I am really targeting Tokyo Marathon because it is the only one out of six World Marathon Majors that is staged here in Asia. As an Asian, I should finish it even once in my life. I already failed twice in the draw and hoping I can be picked next year. Since I keep my running events near my country, my dream is also to run even once in USA and Europe. Chicago Marathon and London Marathon will be an unforgettable experience too, for sure!
JRL:
Your preferred running brand?
Joshua:
I use Nike because it hasn't given me problems on any sport I play with. Whether it's basketball, running or other sports they offer, they're on their top of the game. Their new technologies always add performance and coolness factor on everything they sell in retail. Since I was a loyal customer for years now, I also receive VIP memberships and discounts. I also participate in our local Nike Run Club where we get training and stuff absolutely free.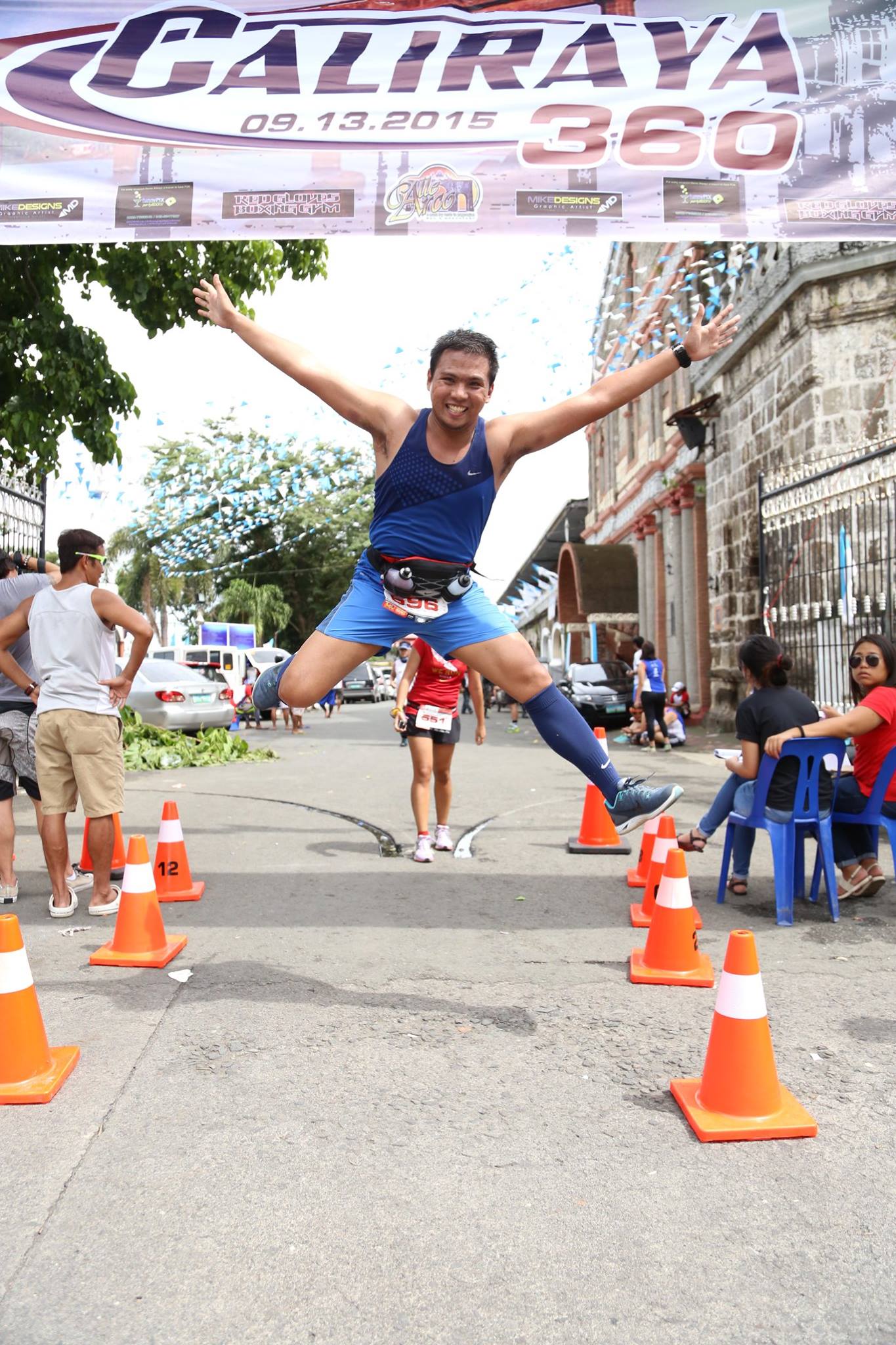 JRL:
What do you think is the greatest reward you've gotten from running yet?
Joshua:
Aside from losing weight and having better figure than before, my greatest reward will be all related to health. My knees and ankles are stronger. My cardio is outrageously better. My stress threshold is now larger and I don't feel stressed or get tired a lot. I get a good night sleep and I can eat whatever I want since I can burn it right away!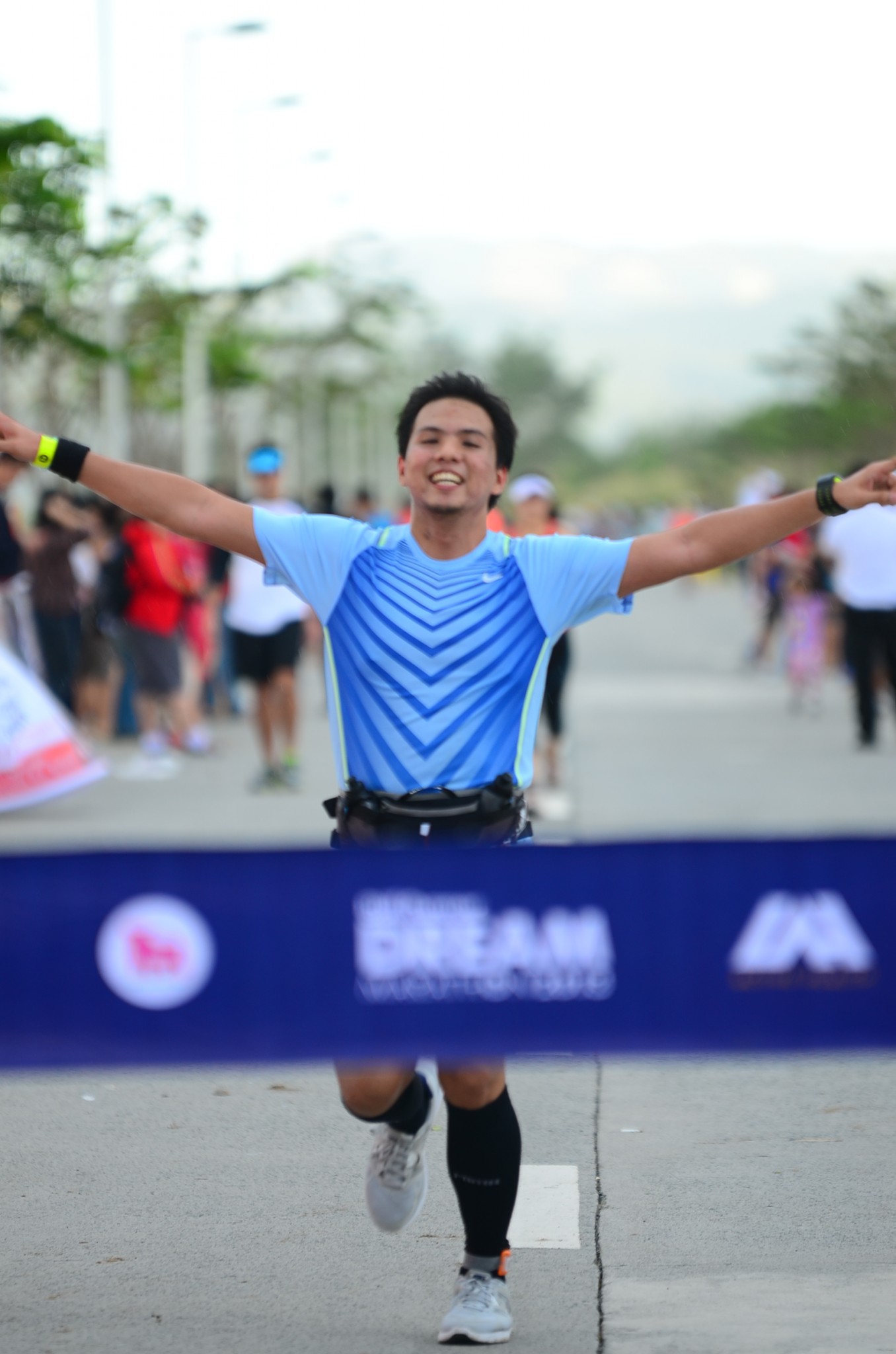 JRL:
Finish this sentence: Running is ...
Joshua:
Running is a gift! Cherish it!
---