Ordinary people leading extraordinary stories – we spoke to Colleen who has been dominating the Obstacle Course Racing scene! She's a household name in the Spartan/Viper Challenge Races.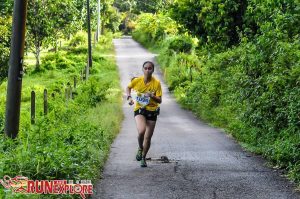 JRL:
How would you introduce yourself to the running community?
Colleen R. Augustin:
Hi, I am Colleen R. Augustin. I am 18 years old. I am a trail runner & an OCR Addict.
JRL:
When did you first pick up running, at what age and what inspired you to do so?
Colleen R. Augustin:
I first started to pick up running in December 2014, I was 16 years old then. My first ever road race was the Mizuno Wave Run in 2014. It's actually a funny story, my mother was the one that got me into running. Before I started running, I was a basketball player who trained an average of 6 hours a week for basketball with my team. So one day my mother, who in her own paraphrased words, "Just wanted me to try it out and see if I could run a 10km." Since I trusted my mother, I just went along with it. I ran as a very inexperienced runner, running fast whenever I could & slowing down when I felt my heart about to leap out of my chest. When I reached the finish line, my dad told me that I was the second woman to reach the finish line. We were both honestly astonished. I did not have a goal in mind, except like my dad said, to just try my best & push hard.
My first trail run was the Salomon Otterbox Action Asia Trail Run 2014, I had gone with my family & my now #OBCFamily. I just ran with the same mentality, that I would do my best that was what I exactly did. In the end, when I crossed the finish line, the emcee said that I was the first woman in my category to finish. I was so excited; I didn't think it was possible.
Since then, I think my mother knew that I could do it and I have been joining trail and road runs ever since, encouraged my family and my #OBCFamily.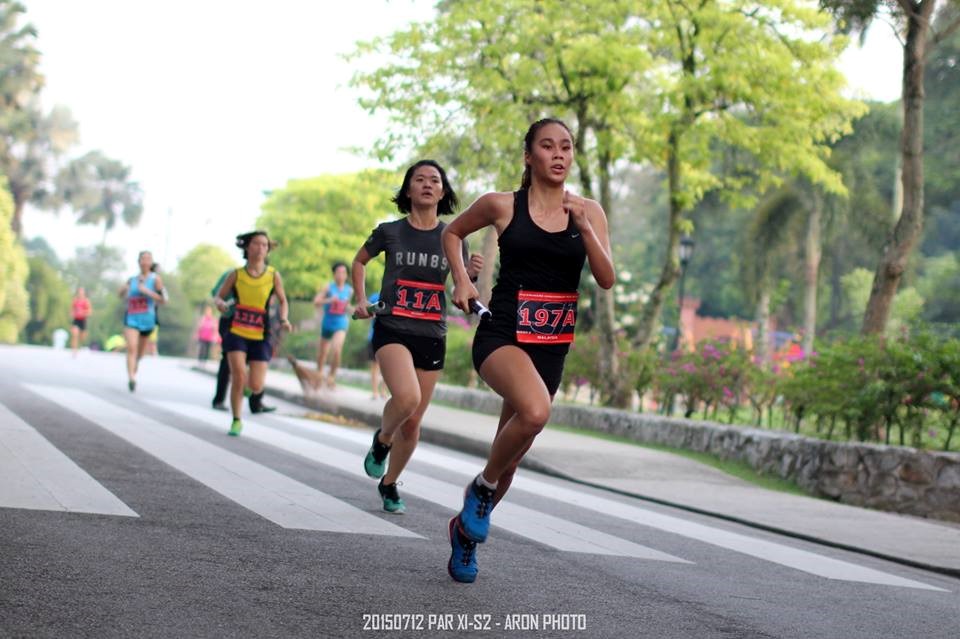 JRL:
What is your favourite running quote?
Colleen:
My favourite running quote? Hmmm… I would think it is something that keeps me going when running. It is more personally made up more than anything. "Give your 100%. Every. Single. Time" and "Keep Running"
JRL:
Your favourite running route?
Colleen:
My favourite running route, would be running from my house to the park (maybe including the hill near my house) & back and hiking at Bukit Gasing. My mother would create the most challenging routes there to improve my endurance greatly. Plus, It's really fun!!
JRL:
Which is your dream race?
Colleen:
My dream race would be the Spartan World Championships. I hope that one day I will be strong enough that I am able to qualify & and compete with the best. It would be an amazing experience to learn from not only Malaysia's Elite OCR Athletes but also Worldwide.
JRL:
Your preferred running brand?
Colleen:
I prefer my Salomon City Trails or my Mizuno Wave Rider for my road runs. For trail, I prefer using my Merrell All Out Crush & Reebok All Terrain Series. I find it hard to get shoes that are to my liking & fit my perfectly, but so far, using these shoes, I am still going strong, well protected & comfortable.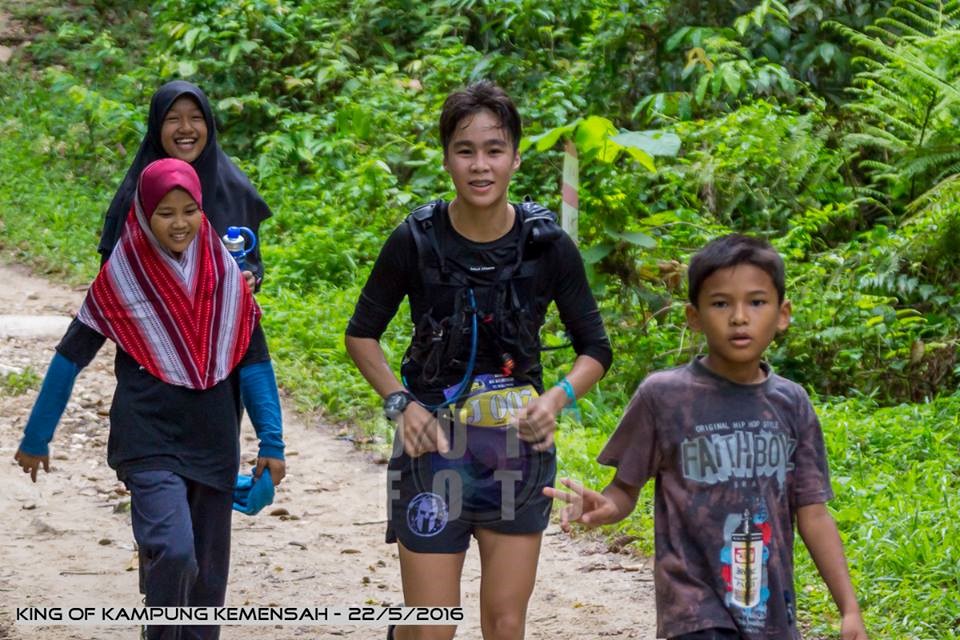 JRL:
What do you think is the greatest reward you've gotten from running yet?
Colleen:
My greatest reward from running is that it has helped me improve my cardio and stamina in my other sports as well. It teaches me many different things that can be applied in my OCR races as well: How to breathe properly, how to pace myself, Speed & Endurance Training, and etc.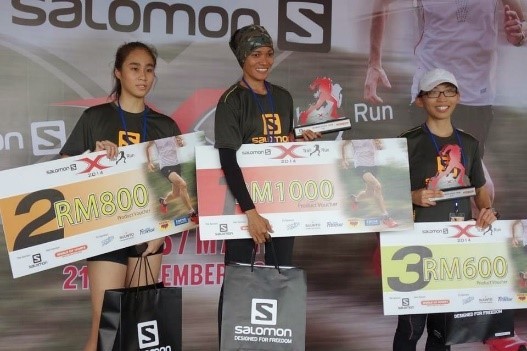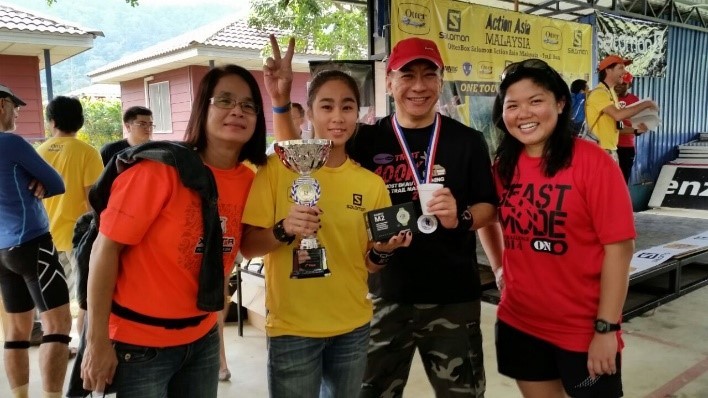 JRL:
Finish this sentence: Running is ...
Colleen:
FUN!
---