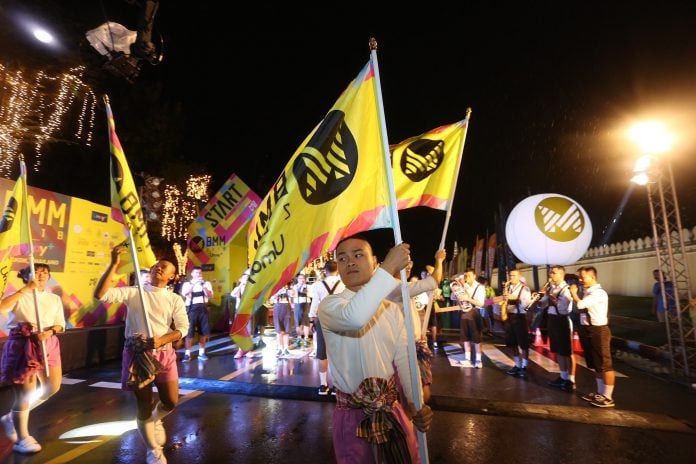 Up to 10% OFF Bangkok Midnight Marathon 2019
Valid until:
June 30th, 2019
The third edition of the Bangkok Midnight Marathon (BMM)is back! It will take place on 25th August 2019, starting at Sanam Chai Road and finishing at Sao Ching Cha (Giant Swing) in Bangkok, Thailand.
Event Details
When: 25th August 2019
Where: Sanam Chai Road
Flag off time: 00:59 am onward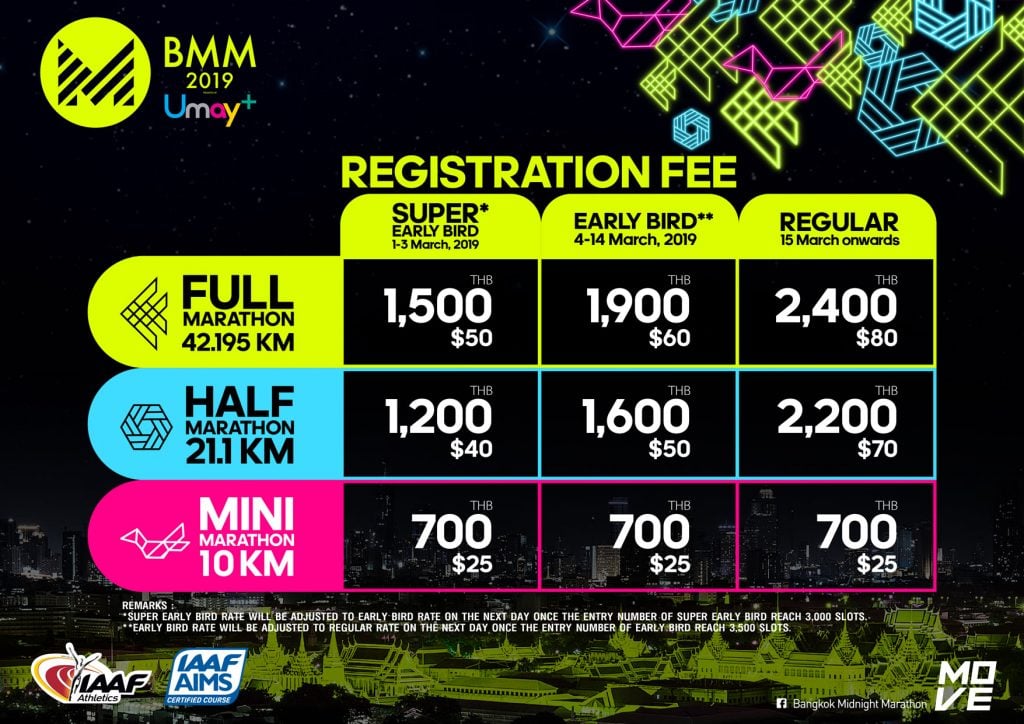 Enjoy exclusive registration/discounts for all JRL members when you register here with the promo codes below:
~ Full Marathon – 42km Promo Code: JR42-71974  (200 baht off Original Price of 2,400 baht)
~ Half Marathon – 21km Promo Code: JR21-16394 (200 baht off Original Price of 2,200 baht)
~ 10km Promo Code*: JR10-24322 (Exclusive registration: 700 baht)
*You will need to include the promo code to enjoy exclusive registration rate for 10km. There is no discounted price for 10km.

Do you own an event or service? Contact us to share a discount code with our 300,000+ users
.