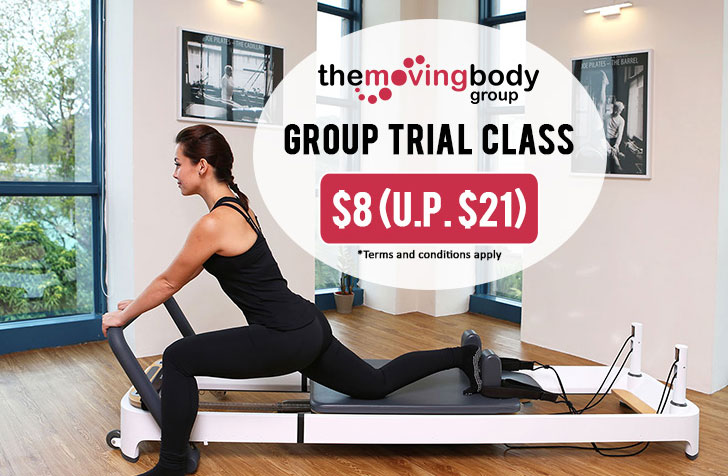 The Moving Body – $13 OFF Group Trial Class
Valid until:
April 30th, 2017
Physical stores eligible for use of e-voucher (if applicable)
Robertson Walk 11 Unity Street #01-23/24 Singapore 237995
Guthrie House 1 Fifth Avenue #03-09 Singapore 268802
Eastgate 46 East Coast Road #06-05 Singapore 428766
Additional information (if any)
To see available Group Trial Classes (Reformer or Gyrotonic) for Bukit Timah, East Coast and River Valley, please go to www.themovingbodygroup.com/class-bookings
For more discount codes, download our free app for iOS / Android here:
justracelah.com
.

Do you own an event or service? Contact us to share a discount code with our 300,000+ users
.