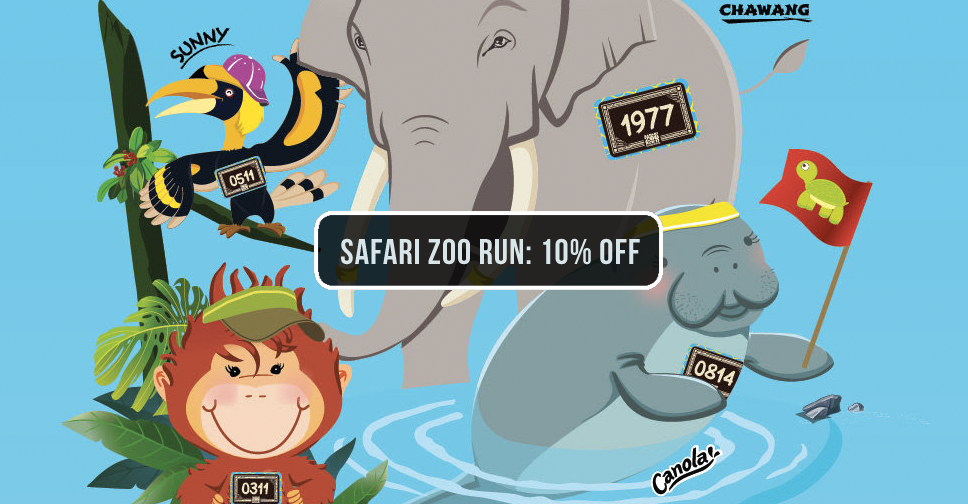 Safari Zoo Run 2017 – 10% Discount
Valid until:
February 9th, 2017
Safari Zoo Run 2017: The run's theme, "Run for Wildlife" focuses on raising awareness for wildlife conservation. Each animal icon team supports an endangered wildlife species. They are Ah Meng the Orangutan, Chawang the Asian Elephant, Canola the Manatee and Sunny the Hornbill.

Do you own an event or service? Contact us to share a discount code with our 300,000+ users
.