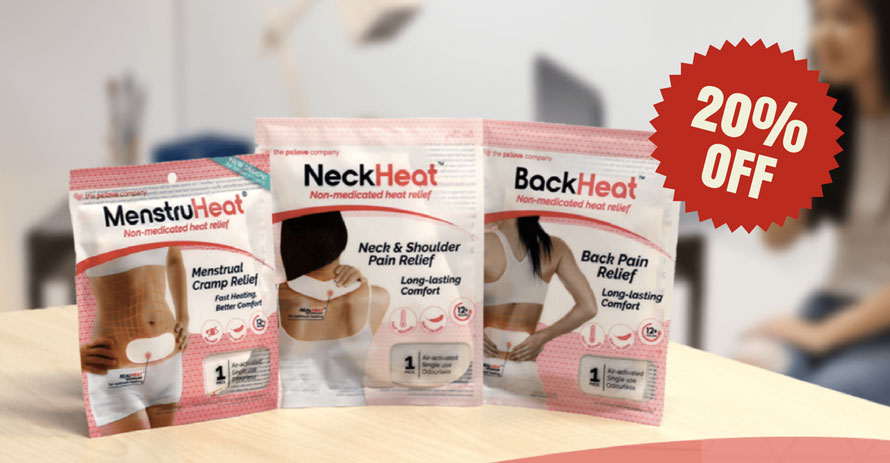 20% OFF PSLove Heat Relief Patches
Valid until:
December 31st, 2017
Relieve your backaches, neck aches and menstrual cramps with PSLove heat relief patches!
Grab your heat relief patches and relax your muscle aches today!
MenstruHeat is a 100% natural heat therapy patch clinically-proven to relieve menstrual cramps. Our newly-released products BackHeat and NeckHeat are 100% natural heat therapy patches designed to heat to an optimum level to relax your back, neck and shoulder muscles. For more information, visit www.pslove.co

Do you own an event or service? Contact us to share a discount code with our 300,000+ users
.