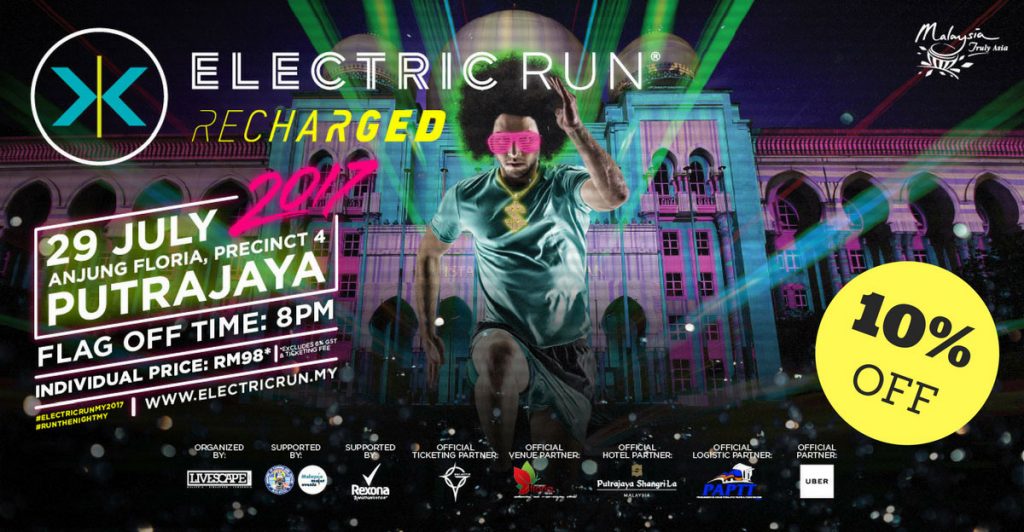 Promo code for Electric Run, Putrajaya
Valid until:
July 17th, 2017
Electric Run is the ultimate nighttime 5k fun run/walk adventure. Step into the night life and join us for a nocturnal adventure you'll never forget!
Throughout the course, you will experience diverse wonderlands filled with beaming lights and electrifying music! This is your chance to make your mark in the dark by showing off your creative costumes and dancing the night away. The party is in your hands, so bring your A-game!
Date: July 29th, 2017
Venue: Anjung Floria, Precinct 4, Putrajaya
Flag Off Time: 8pm

Do you own an event or service? Contact us to share a discount code with our 300,000+ users
.