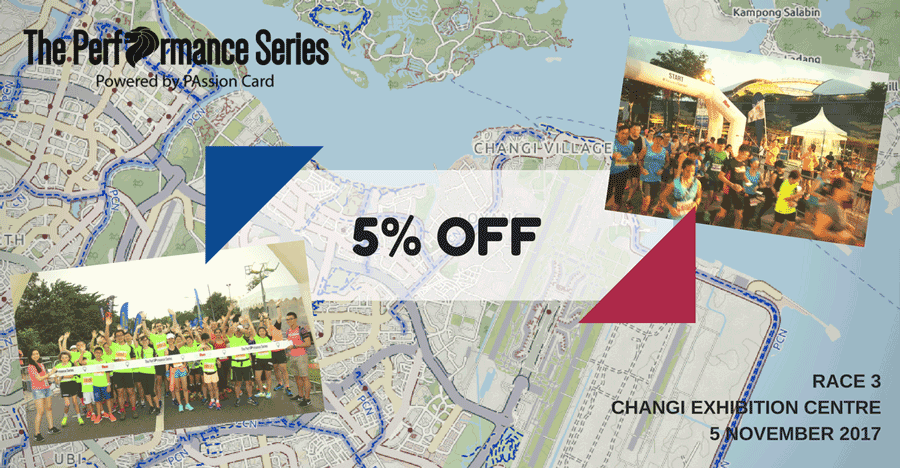 5% OFF TPS Singapore 2017 Race 3 @ Changi Exhibition Centre
Valid until:
October 22nd, 2017
Race 3 – Changi Exhibition Centre
Venue: Changi Exhibition Centre
Date: 5 November 2017
Categories: Individual (5 km, 10 km, 21km), Team of 4 (10km each)
The Performance Series Singapore is a series of running races throughout 2017 around Singapore 's iconic landmarks.
Don't miss the finale for 2017!
For more discount codes, download our free app for iOS / Android here:
justracelah.com
.

Do you own an event or service? Contact us to share a discount code with our 300,000+ users
.