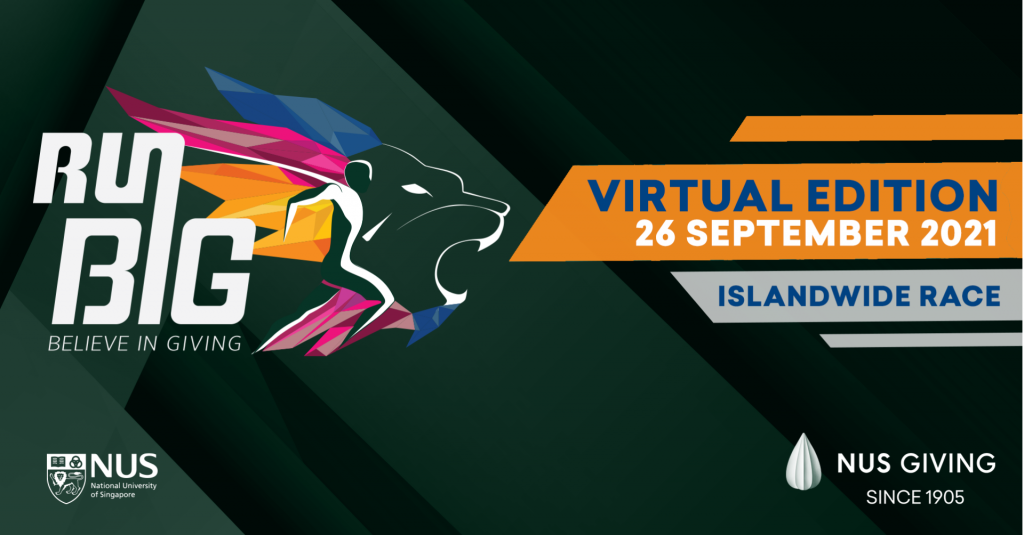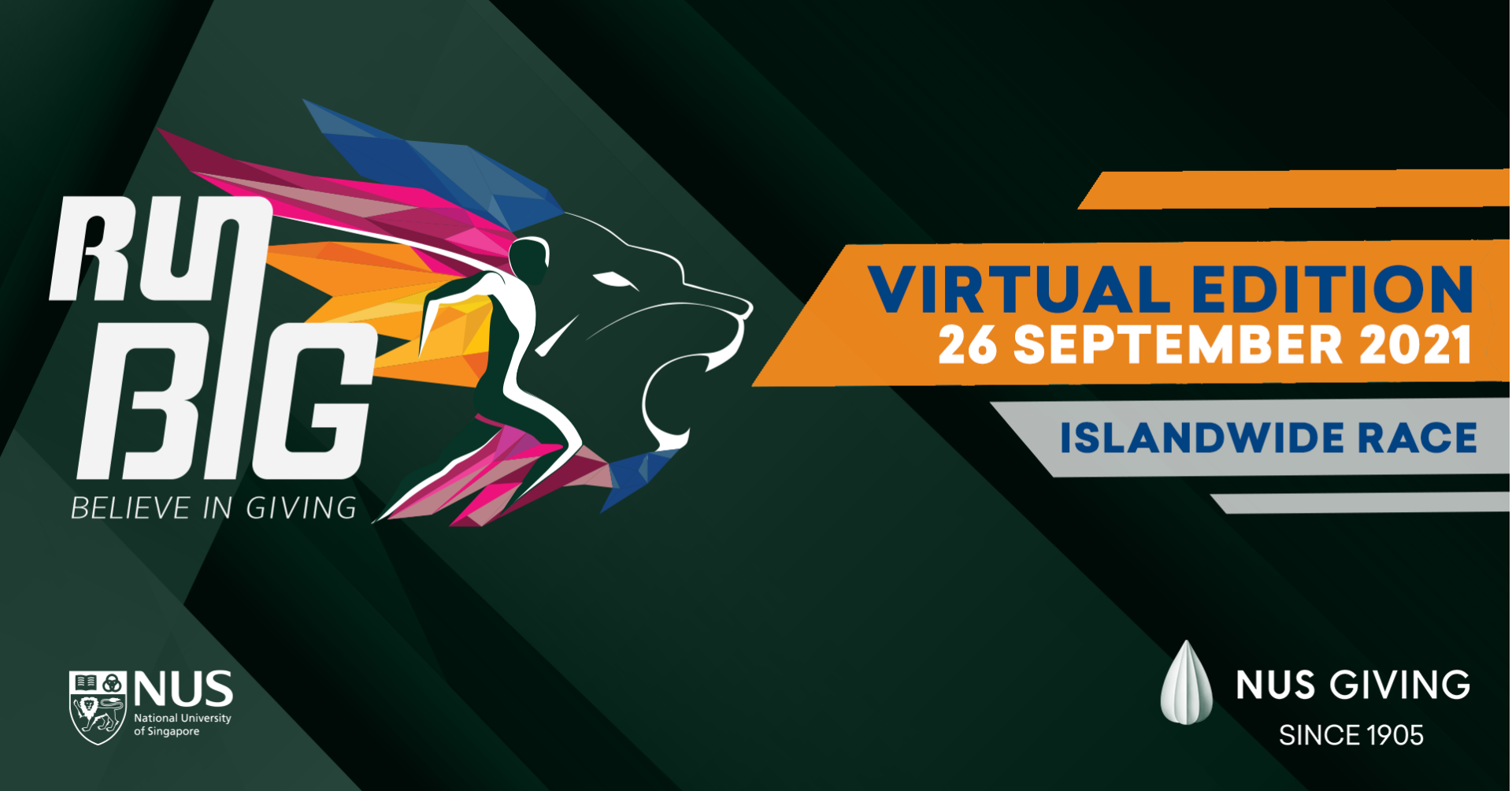 NUS Giving Run Big 2021 – Virtual Edition Early Bird Rates
Valid until:
September 1st, 2021
What is NUS Giving Run Big 2021, Virtual Edition Challenge?
NUS GIVING RUN BIG is held annually to celebrate and recognise everyday heroes who have made a positive impact in the lives of others.
Due to the current COVID-19 pandemic, the NUS GIVING RUN BIG is going virtual this year. A race that can be run from anywhere  (except for indoor running and the use of treadmill are not allowed) and at any time within the clock-in window.
Come Run BIG with us by taking your pick from the various challenges and start clocking in those clicks. We have also included the best running trails in the mix!
Tough runs don't last, tough runners do. Let's make history together by being part of NUS Giving Run BIG's first-ever virtual race! Be a part of this greater movement as they aim to reach 1905KM collectively to commemorate the year NUS was established – building a legacy of giving since 1905. Experience the excitement by participating individually or getting your family and friends on board and run for a good cause.
For Categories 5KM /10KM
Dates: 26 September 2021
Location: Islandwide Race
For Category 19.05KM / 190.5KM
Dates: 13 – 26 September 2021 (14 Day Challenge)
Location: Islandwide Race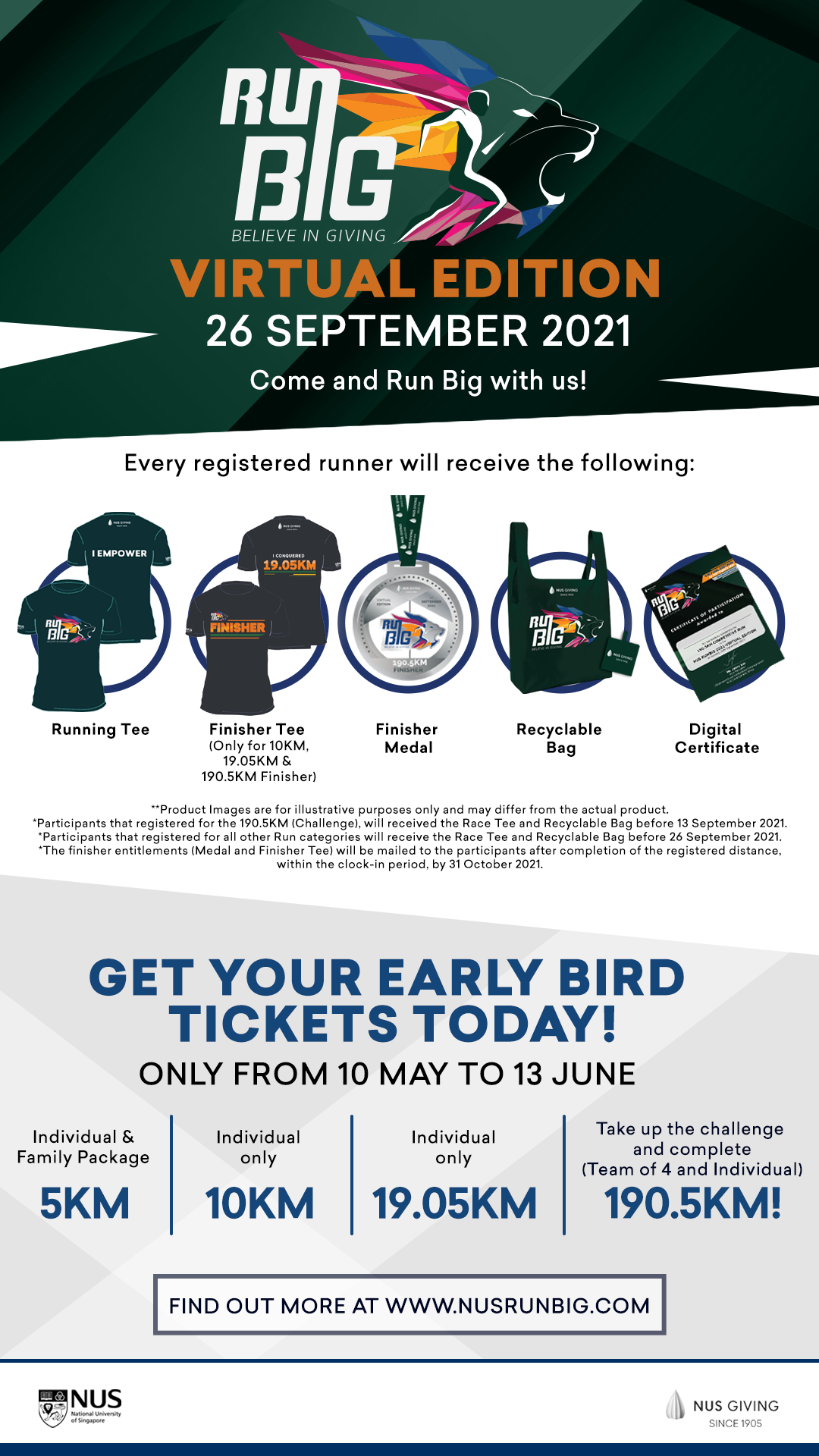 Do you own an event or service? Contact us to share a discount code with our 300,000+ users
.