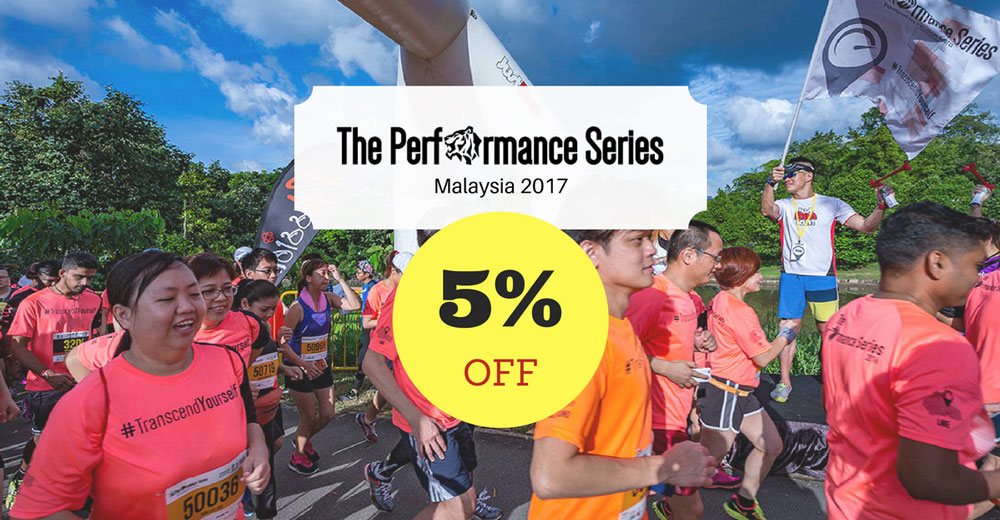 5% OFF The Performance Series @ Penang 2017
Valid until:
June 30th, 2017
The Performance Series Malaysia 2017 is a series of running races throughout 2017 around Malaysia's iconic landmarks.
The race series consist of run distances from 5km, 10km to 21km. The key objective is to promote healthy lifestyle through the appreciation of iconic landmarks in Malaysia within the local and foreign/expatriate community.
This series is first of its kind by encouraging individuals of all levels, from non-active to leisure to competitive, to have a schedule of races to work towards and progress along with the series. This will in turn help to cultivate healthy lifestyle habits.
Race #1 @ Penang:
9 July 2017
21 km / 10 km / 5 km

Do you own an event or service? Contact us to share a discount code with our 300,000+ users
.