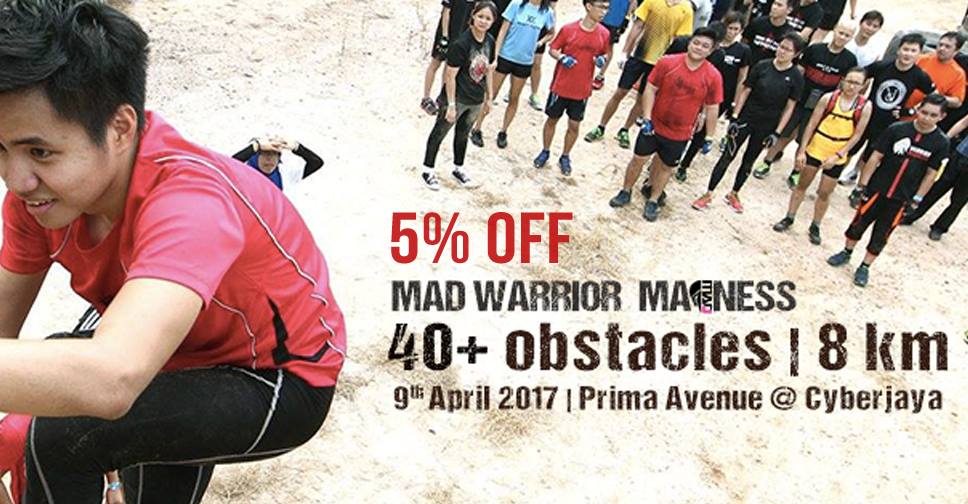 5% OFF – Mad Warrior Madness 2017
Valid until:
February 28th, 2017
Date: Apr 9th, 2017
Time: 7:00am
Venue: Prima Avenue, Cyberjaya
Challenge: 8 km, 40+ obstacles
Difficulty of course: The mad level
Avg. finish time: 3 hours
Fastest finish time: 2 hours
The discount

code is applicable for Normal Warrior Pass only. Not applicable for Student Warrior Pass.
For more discount codes, download our free app for iOS / Android here:
justracelah.com
.

Do you own an event or service? Contact us to share a discount code with our 300,000+ users
.