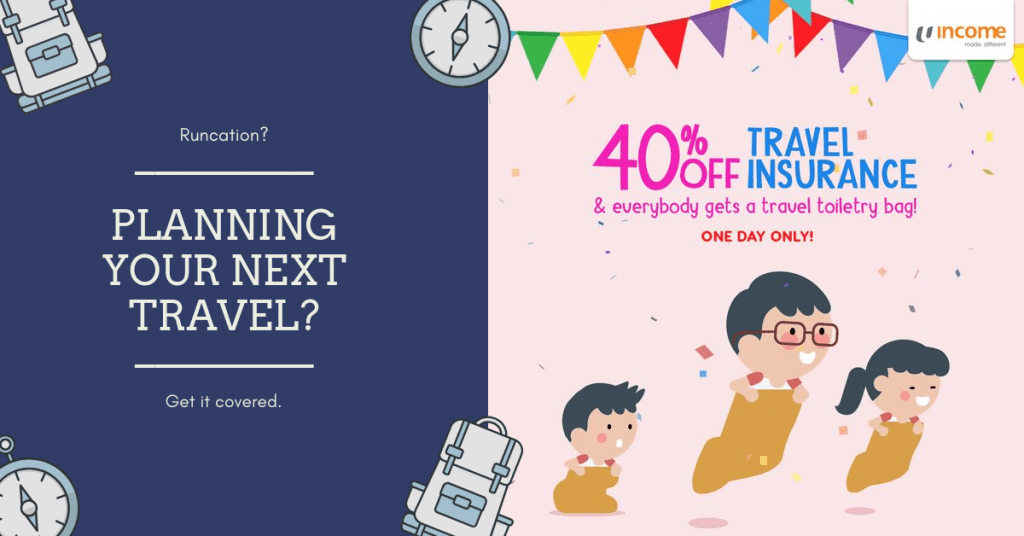 40% OFF INCOME Travel Insurance – 24-Hours Flash Sale
Valid until:
October 4th, 2019
Planning your next Run'cation? Get it covered with Income Travel Insurance.
Travel 24-Hour Flash Sale from 04/10/2019 00:00:00 To 04/10/2019 23:59:59
Key Product Highlights
Travel Insurance:
• Income's Enhanced PreX plans provide the widest coverage for pre-existing medical conditions
• Coverage for families with unlimited number of children insured under the Family cover
• Coverage for travel delay, trip cancellation, medical expenses and loss of money and personal baggage while overseas
• Check out the great deals here.

Do you own an event or service? Contact us to share a discount code with our 300,000+ users
.