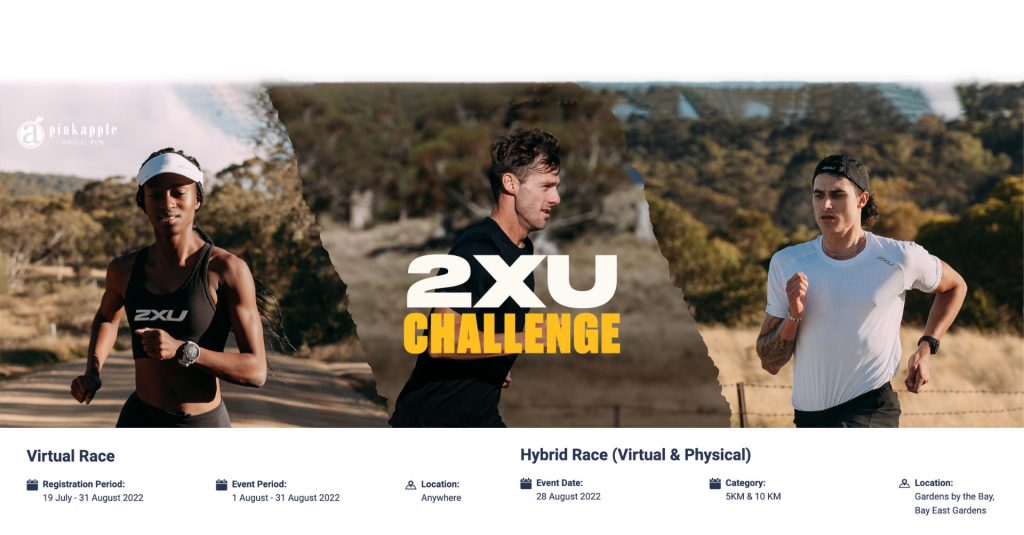 2XU Challenge 2022
Valid until:
August 19th, 2022
Join us on our mission to create a fitter, healthier world by taking on the 2XU Challenge.
Whether you are just starting your running journey, or are looking to achieve your next PB, 2XU Challenge is designed for runners of all abilities. With virtual and hybrid race formats on offer, you can run your own race.
Prepare. Perform. Recover. Repeat.

Do you own an event or service? Contact us to share a discount code with our 300,000+ users
.