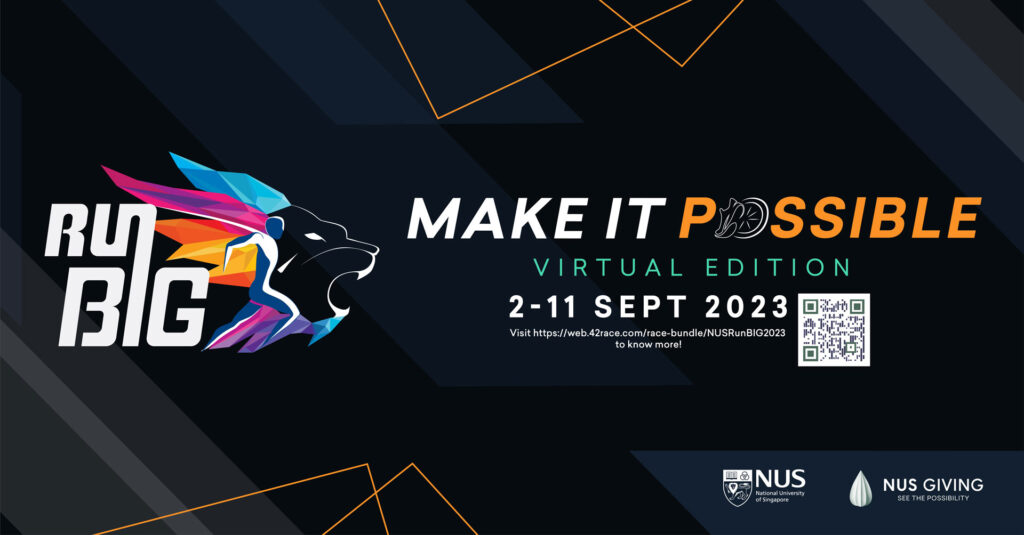 20% OFF NUS Giving Run BIG 2023
Valid until:
August 21st, 2023
*Promo code does not apply to the add-on medal purchase
*Valid till 21 Aug 2023
Kindly follow the steps to register below:
Step 1: Click on the event registration page HERE. (Note: Each individual will need an account with 42Race to proceed)
Step 2: Press the "Register Now" button to register for the race.
Step 3: Select a race category that you want to participate in. Once you're done, click "next".
Step 4: Key in your address and click "next" to proceed to the race confirmation page.
Step 5: On the race confirmation page, check all your details are correct. Click on "Add Coupon Code" and enter your given promo code to the respective race category.
Step 6: That's it! An e-confirmation will be sent to your email upon successful registration.

Do you own an event or service? Contact us to share a discount code with our 300,000+ users
.