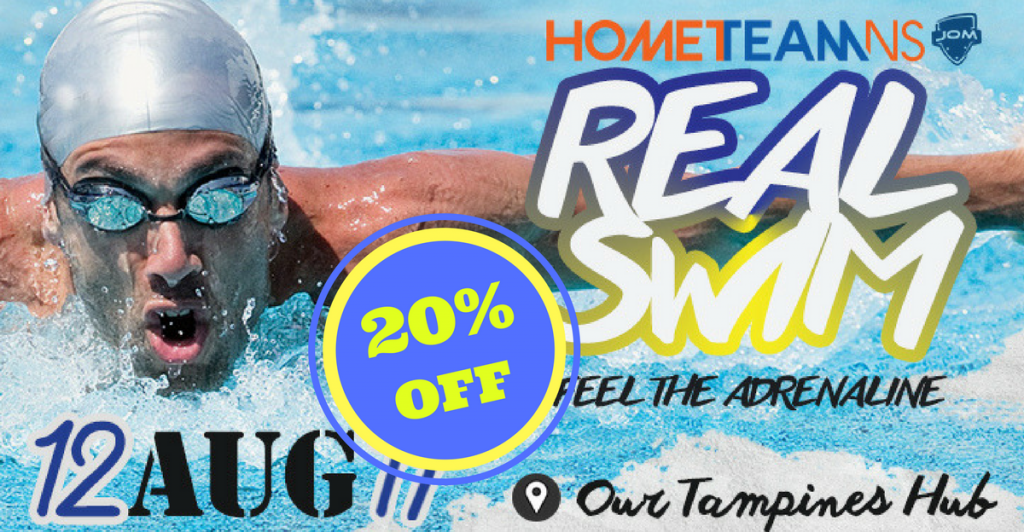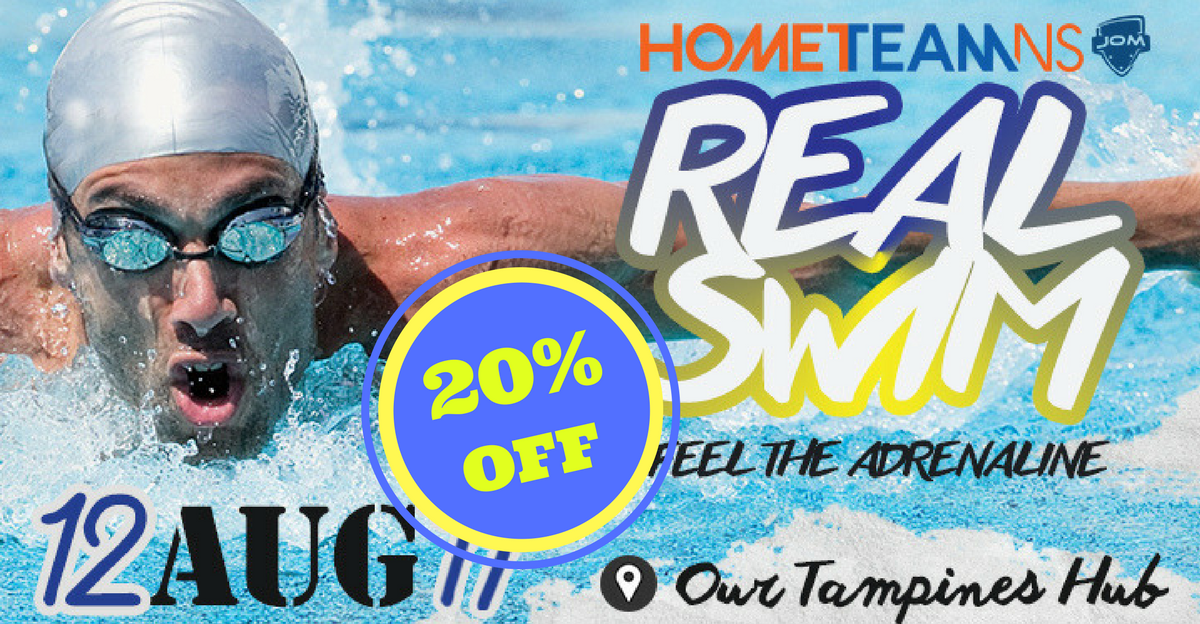 20% OFF Discount for REAL SWIM 2017
Valid until:
August 14th, 2017
Are you ready for the ultimate swimming experience? REAL SWIM is the best opportunity for enthusiasts and newbies to experience the thrill of a swimming marathon! To commemorate NS50, we are excited to bring you a special category – NS50 Race, on top of our regular FUN SWIM 20 & 50 lap categories.
For more discount codes, download our free app for iOS / Android here:
justracelah.com
.

Do you own an event or service? Contact us to share a discount code with our 300,000+ users
.