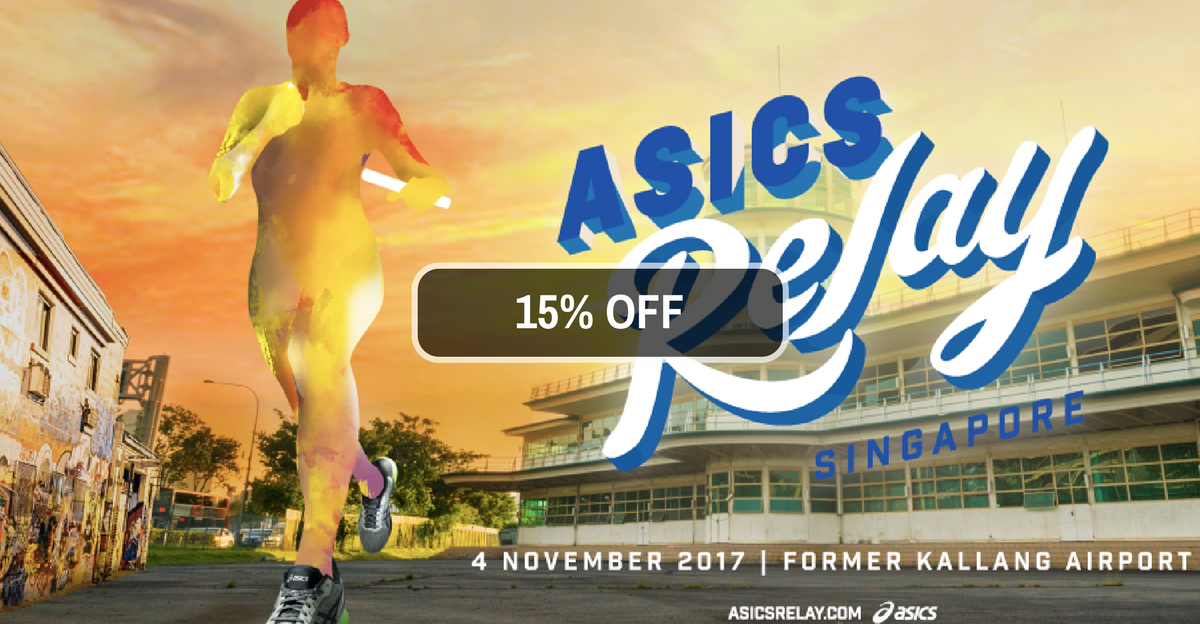 15% OFF ASICS Relay Singapore 2017
Valid until:
November 4th, 2017
The uniqueness of team relay shines heavily on the beauty of teamwork and allows runners to race and bond with their teammates. Teams of four can register in either all-Male, all-Female or the Mixed team categories, in two race distances – Full Marathon (42km) and Half Marathon (21km).
While the idea of running 21km or 42km distance may seem daunting to most aspiring runners, the relay concept, however offers the opportunity to bag their first marathon experience. Individual team members will need to complete 2 legs of 5.25km for Full Marathon, and 1 leg of 5.25km for Half Marathon to meet the total distance. The preceding member of the team will need to hand the relay token to the next runner within the designated transition zone to delineate the changeover of runners.
Unveil the night and soak up the atmosphere at the race precinct with fun-filled activities, entertainment, and snack on tasty light bites. Vie for the top spot and embrace the moment of finishing and collecting your medals together, unite your team for a truly memorable night!
Following the Kuala Lumpur leg of the ASICS Relay, we cross the causeway to Singapore for the third leg of the ASICS Relay. Famed as a "Garden City", brace yourself for an epic race experience along the scenic Kallang River, passing iconic landmarks including the National Stadium.

Do you own an event or service? Contact us to share a discount code with our 300,000+ users
.