10% OFF The Lost World Of Ultra 2019
Valid until:
October 13th, 2019
Lost World Of Tambun is an action-packed, wholesome family adventure destination theme park in Sunway City Ipoh, Tambun, Perak, Malaysia.
The theme park is known for its natural hot spring, breathtaking limestone features of 400 million years of age and seven amazing attraction park including wildlife with the landscaped with vines, creepers and lush tropical plants to give the illusion of a Lost World exploring the Geopark of Lembah Kinta.
The event will be held in the Theme Park, start from the main entrance taking runners through the theme park before the trail challenge starts.
Runners will experience a rainforest trail, rugged terrains, limestone trail, stalactites, Neolithic wall paintings, an impressive number of waterfalls, green lakes and the Geopark Lembah Kinta of Gunung Datuk while the family members & supporters can enjoy in the theme park waiting for their return to the finishing line.
Event Apparels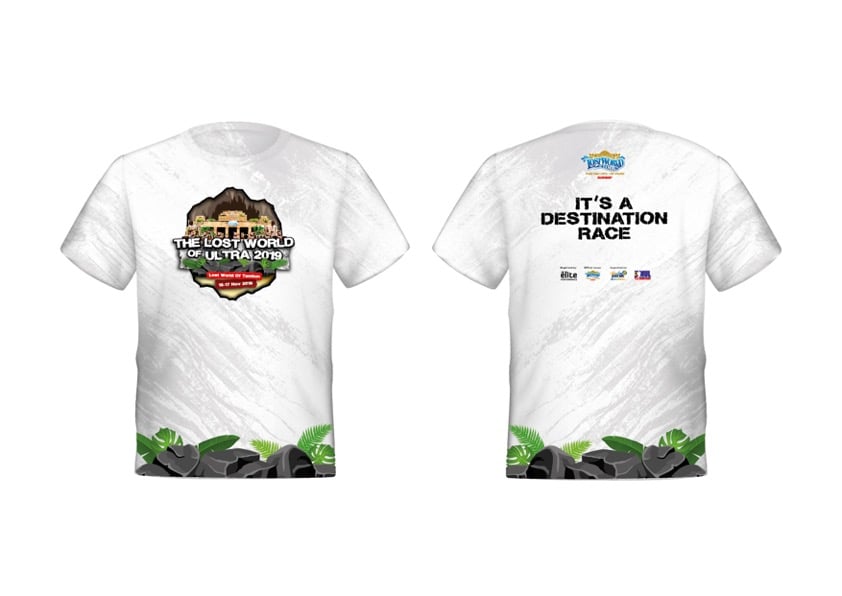 Finisher T-shirts

Do you own an event or service? Contact us to share a discount code with our 300,000+ users
.