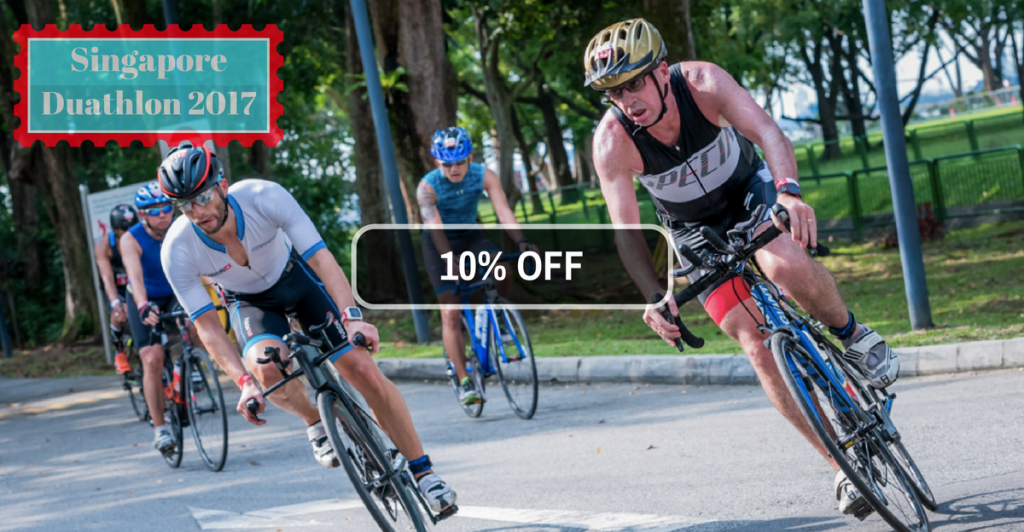 10% OFF Singapore Duathlon 2017
Valid until:
October 1st, 2017
The Run-Bike-Run format is catered for those who can't swim or just don't like swimming. The shaded athlete-and spectator-friendly venue will be filled with high energy from the race commentary buzz, food and drink booths, sport gear vendors, prize ceremonies and other entertainment.
What to expect from the course:
Flat bike course: the bike course is easy to navigate, absolutely flat and made for fast times.
Shaded run course: the extensive tree cover of East Coast Park provides sun cover on the run course, so you can stay cool.
Drinks stations: stay hydrated and refreshed with drink stations every 1.5km on the run course.
Finish rush: the festive atmosphere, thanks to the spectator-friendly course and entertainment, will enhance your final strides through the finish chute towards achieving Singapore Duathlon greatness!
Distances:
10km Run + 36km Bike + 5km Run
5km Run + 18km Bike + 2.5km Run
1.5km Run + 12km Bike + 1.5km Run
800m Run + 6km Bike +800m Run

Do you own an event or service? Contact us to share a discount code with our 300,000+ users
.