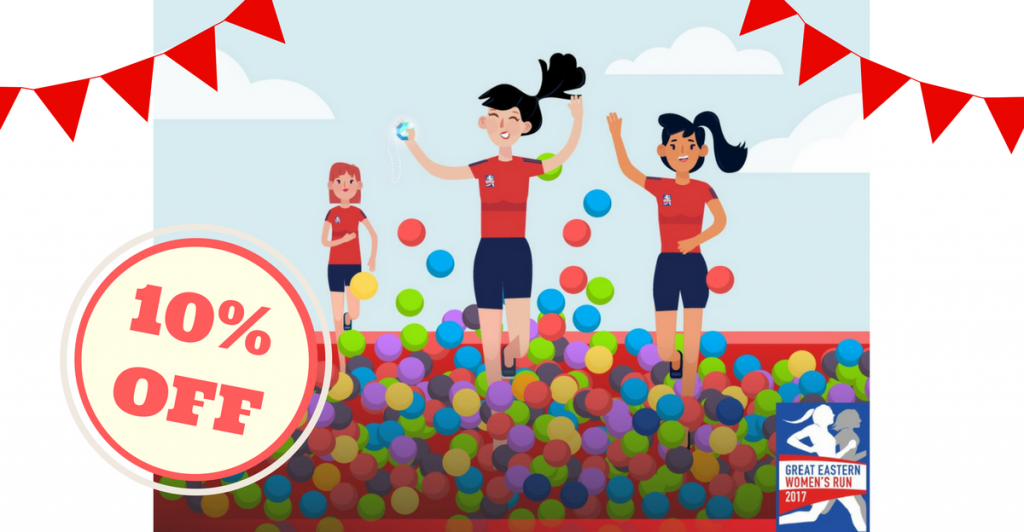 10% OFF Great Eastern Women Run 2017
Valid until:
October 1st, 2017
Great Eastern's signature event is back – Great Eastern Women's Run 2017 on 12th November 2017 at The Float, Marina Bay!
Register for 21.1km / 10km / 5km Categories / 2km Mummy + Me
1. Visit www.greateasternlife.com/greateasternwomensrun and click "Register Now"
2. Create a login and password for your personal LIV3LY account or continue without an account. However, if you already have a LIV3LY account, please proceed to log in to your account.
3. Select registering for 'Individual Categories'
4. Click on 'Select Discount Type' and select 'LIV3LY code'.
5. Insert the provided code into the 'LIV3LY code' field to enjoy your discounted rates.
6. Input your personal data.
7. Proceed to complete registration and check out.
8. Receive a confirmation slip in your email.
9. To check your registration status, please visit here.
10. Should you experience any problem with your registration, please email the customer service team at info@greateasternwomensrun.com
Sponsored article.

Do you own an event or service? Contact us to share a discount code with our 300,000+ users
.