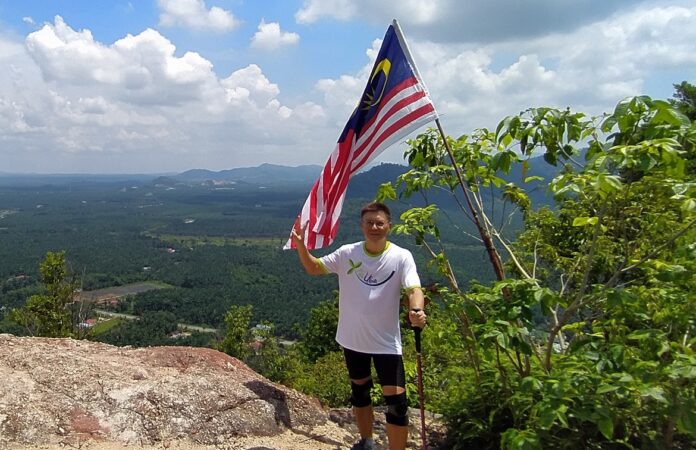 On 30th April, Nee Soon East organized a hiking trip to Bukit Payung, which is located near Yong Peng town at Batu Pahat, Malaysia. It takes approximately 2 hrs to reach Bukit Payung from Johor Customs. Although stands at only 258 m, Bukit Payung offers excellent views of the surrounding terrains and towns.
Bukit Payung has a 10 km trail that is connected to 4 other hills: Bukit Bandkuit, Bukit Alam, Bukit Botak & Bukit Berdiri. The trail has been described as beginner friendly, but it will require considerable fitness if you plan to complete hiking all 5 hills within the same day.
Due to time constraints, the organizers decided to hike only Bukit Botak and Bukit Berdiri.
My friend LC accompanied me on this trip.
Departure to Malaysia
Participants reported at Nee Soon East Community Centre at 6 am morning. There were around 70 of us, including Mr. Louis Ng, Member of Parliament for Nee Soon East. It was a long weekend but thankfully, the traffic was smooth at Tuas 2nd Link and clearing the customs at both countries was a breeze.
Our Malaysian tour guide joined us after we cleared the Malaysia customs and brought us to nearby town for breakfast before moving on to Ming Ang Restaurant at Yong Peng town. This is a popular stop-over for coaches, where travellers are able to purchase food and local snacks.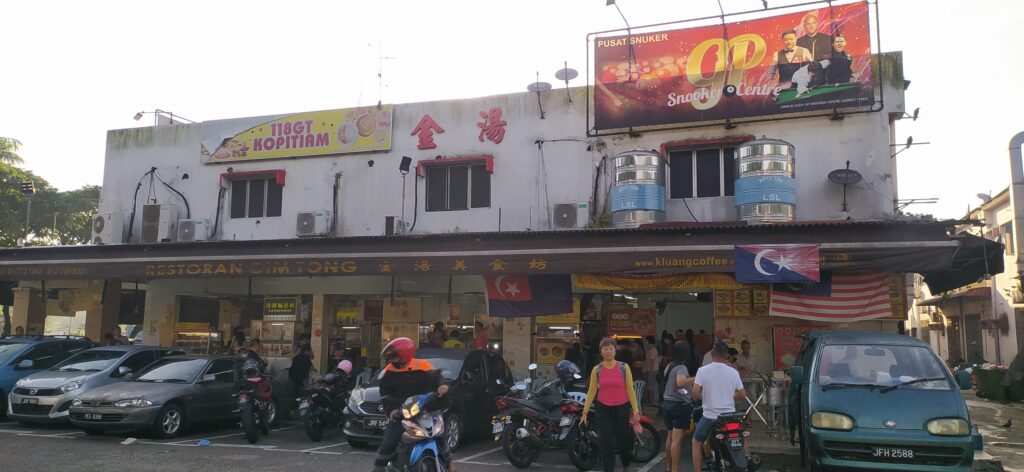 After some rest, we journeyed for another hour to the trail head at Bukit Botak. Note that there are some hills in Malaysia also named Bukit Botak (e.g. in Sabah). Hence it is important to clarify which hill we hiked when we are sharing our exploits.
The team of hikers was split into 7 groups and a local guide was assigned to each group. Safety briefing was conducted and we took a group photo before we commenced our hike.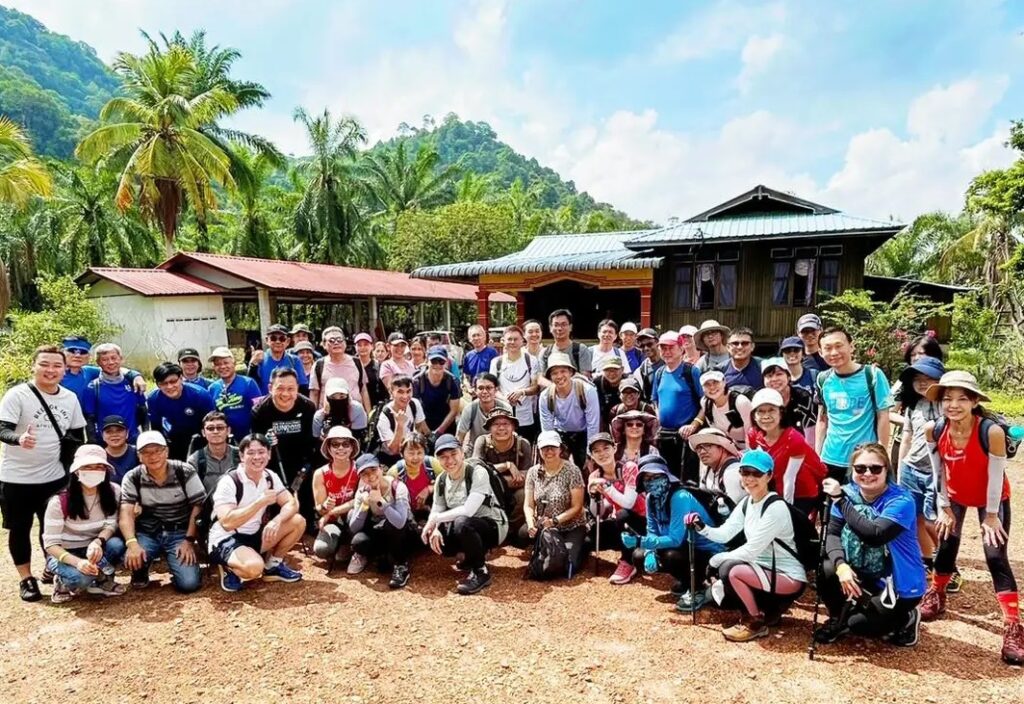 After a short walk of 300 m through the oil palm plantation, we came to the first slope to begin our ascent. While most of the slopes were gradual, there were steep ones which we had to carefully negotiate. Ropes were installed in some areas to assist in the climbing.
It didn't take long before we reached the summits and were rewarded with the splendid scenery.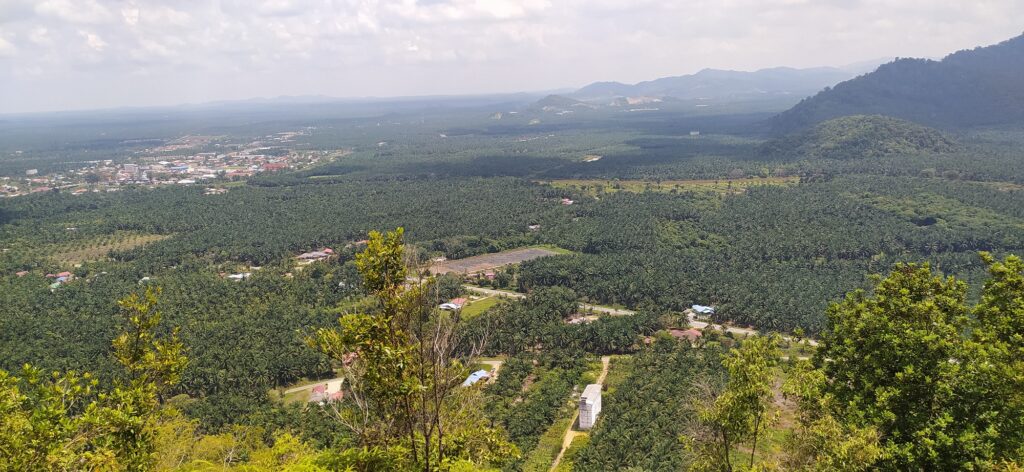 We descended back to the start point and once all hikers were accounted for, we returned to the stopover at Yong Peng for rest. It began to rain heavily and we were thankful that the downpour did not occur during the hike.
Return to Singapore
It was another 1.5 hours on the road before we arrived for dinner at De'Atom Dining Restaurant (@Jalan Sentral 24). The organizers took this opportunity for a group celebration with participants whose birthdays fall in the months of April and May.
The journey back to Singapore was smooth, without any traffic or customs delays and we reached Nee Soon East Community Centre at 9.30 pm.
After-Thoughts
I think this trip was well organized. Also, the price we paid for this event, which may be partly subsidized, was affordable compared to commercial hiking groups selling the same destination.
In addition, Bukit Payung does offer excellent scenery, even though it stands at less than 300 m. The summit view is comparable to that of Mount Ophir and Mount Datuk, both of which I had hiked some years back. This probably makes it more worthwhile to visit, considering it is an easier hike and at the same time, not too distant from Singapore.
Lastly, it seems there are lack of markers in the trails. Or I may have missed them during the hike? In any case, since this is a 5 peaks challenge, it would be good to have signages to provide directions to each peak. Perhaps there already are.