After a two-year hiatus, cyclists are finally able to participate in a mass cycling event in this year's OCBC Cycle. While I had taken part in past OCBC's virtual rides, I would personally still prefer to be able to cycle with many other cyclists on closed roads.
Hence when registration commenced, I made up my mind to participate in both the City Ride as well as Virtual Ride to make it a complete OCBC Cycle experience.
City Ride
The 20 km City Ride, scheduled on the 8th of May Sunday, consists of 2 flag-offs at 5 am and 6:30 am. This route takes cyclists on closed roads passing several scenic locations such as the Benjamin Sheares Bridge and Marina Bay Sands, before finishing inside the National Stadium at the Singapore Sports Hub.
My friend LC and myself were riding in the first wave at 5:00 am. On Saturday, we decided to come early at 11:30 pm to spend a night at the Sports Hub. We could hardly sleep even though it was raining and the weather was cooling!
The rain had eased by 5:00 am and the first wave was flagged off without any delay. It had been some time since I cycled in the early mornings and it was surreal cycling with other like-minded cyclists.
It was very enjoyable to be able to cycle on closed roads with families and friends, chilling out and taking photos at iconic places. OCBC Cycle is the only event in Singapore that we are able to do so.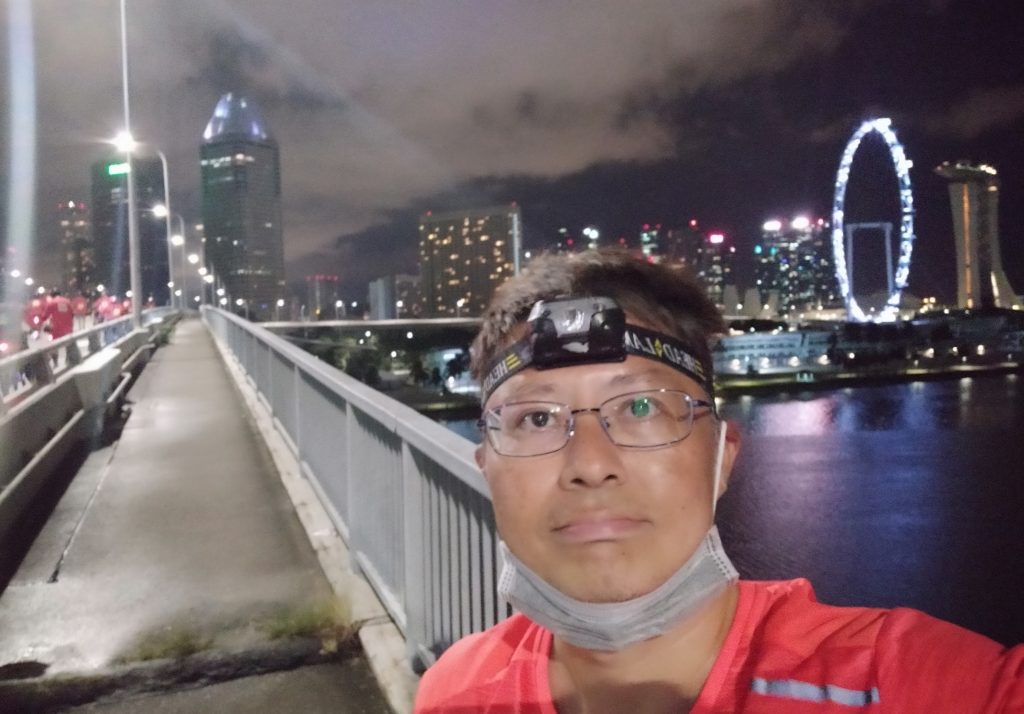 It had started to drizzle by the time I reached the top of Sheares Bridge. Dark clouds gathered ominously and the rain grew heavier by the time I completed the ride at 6:40 am.
Virtual Rides
I took 2 virtual rides to complete this category.
The first virtual ride was completed by cycling from my home at Bedok North to Springleaf, passing by Punggol Waterway, Seletar North Link, Yishun Dam and Lower Seletar Reservoir.
Do note that there is ongoing construction at Seletar North Link. Hence, it is very dusty and there are risks due to the presence of heavy vehicles and gravel along the roads if you choose to cycle on the roads.
The second virtual ride was completed 2 weeks after the first and was completed by riding to Changi Airport via the Siglap Park Connector and East Coast Park. My friend CK joined me for this weekday ride.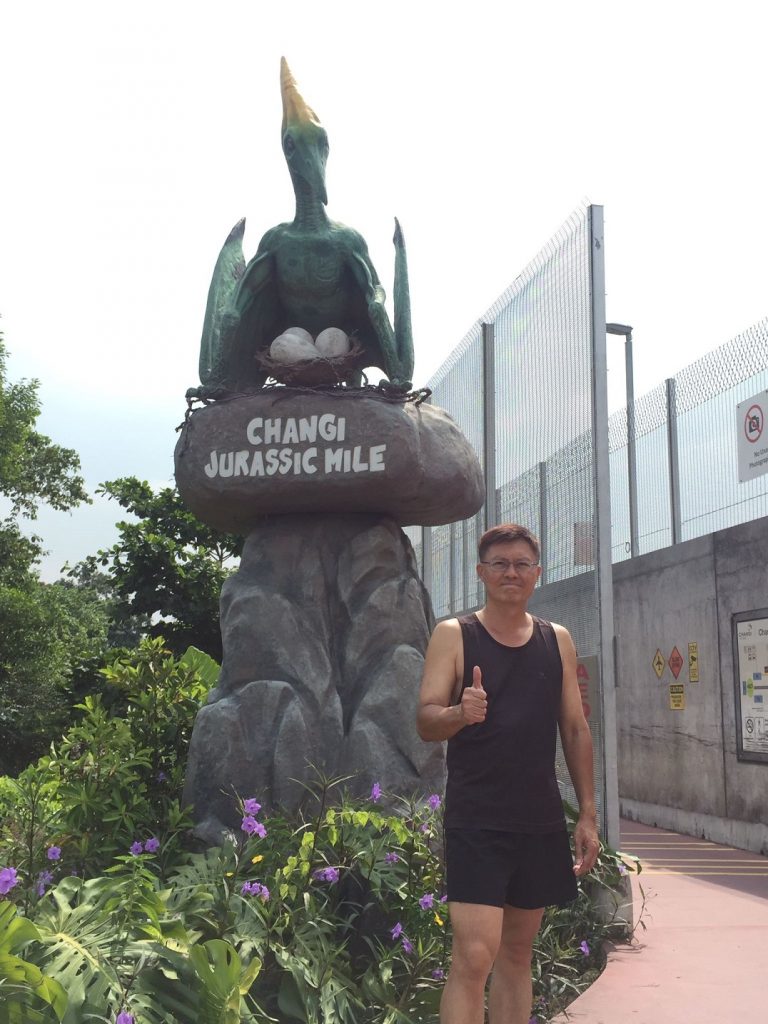 We started off at 9:30 am. The sky was overcast and it was raining in the North-Eastern parts of Singapore. We were fortunate that the sky held up in the East while we reached Changi Airport without any issue.
It was a great OCBC Cycle experience and I look forward to next year's edition. Hopefully, there will be a category for the 'Sportive Ride' and with a new or revised route.
Till then, stay safe and adhere to cycling rules while cycling.